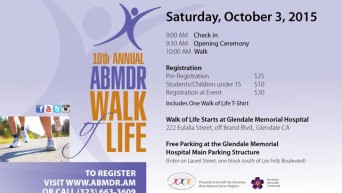 Join us for the Walk of Life and help us raise funds for the Armenian Bone Marrow Registry.
Students and Kids registration fees are only $10.00
Adult registration Fee $25
Registration at event $30
Students Receive 8 hours of community service for walking
Sign up today with your team or as an individual to participate! Once registered, you can login to your account to customize your Personal & Team donation pages; send emails; manage offline pledges; and view the status of your Personal & Team fundraising efforts.