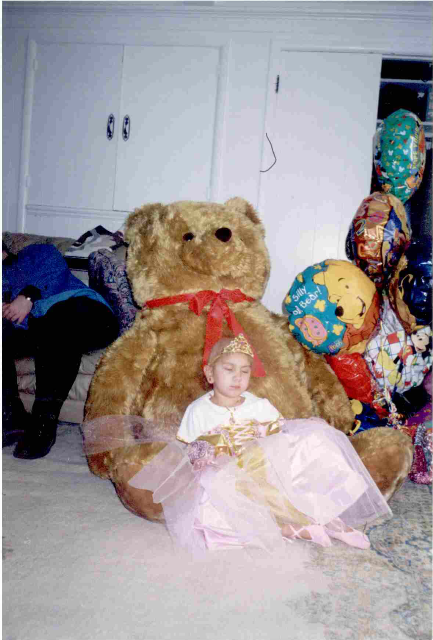 Alique
On July 22, 2012, Alique and her family celebrated her grandmother Sevart's 90th birthday. On this occasion, Sevart had requested from family and friends to not bring her any presents, but rather make contributions to the Armenian Bone Marrow Donor Regi
---
On July 22, 2012, Alique and her family celebrated her grandmother Sevart's 90th birthday. On this occasion, Sevart had requested from family and friends to not bring her any presents, but rather make contributions to the Armenian Bone Marrow Donor Registry as well as the Rainbow Babies and Children's Hospital in Cleveland, Ohio — the hospital where Alique had been treated for acute myeloid leukemia.
"Alique was the reason that ABMDR came to be," Sevart stated. "It is a very special organization to my family, and we want to support the critical work it does to save Armenian lives. My thanks to Dr. Frieda Jordan for all she does to continue to advance ABMDR's efforts."
Alique was indeed the trigger that prompted the creation of the Armenian Bone Marrow Donor Registry. Not finding any matches for Alique in existing registries of the world, Dr. Jordan, then Head of Laboratory services at the Anthony Nolan Research Center, decided to establish a registry of Armenians in order to increase the chances of Armenian patients like Alique in need of Bone Marrow/Stem cell transplants.
Alique has been in remission and has not needed a transplant, but her illness, her mother Michele's desperate search for a donor, and Dr. Jordan's expertise and vision all came together to give rise to ABMDR.