Man of the Year
Dr. Nubar Boghossian is a Hematologist/Oncologist at the prestigious and distinguished Los Angeles Cancer Network, the largest private oncology practice in Southern California. He is affiliated with Glendale Adventist Medical Center, Glendale Memorial, Verdugo Hills, Good Samaritan, St. Vincent's Medical Center, Valley Presbyterian, and Northridge Hospital.
Born in Baghdad, Iraq, Dr. Boghossian got his MD from the University of Baghdad, College of Medicine, and an MD MBChB from the Karolinska Institute, Stockholm, Sweden. He has practiced in Stockholm, Sweden then in UK  at St Georges Hospital for 2 years. Later, he moved to New York, NY, got his certification in Internal Medicine first, then in Hematology and Oncology. In 2005, he resided in Los Angeles.
Dr. Boghossian is a strong supporter of ABMDR. He is a registered donor, and has helped us significantly as our consultant and TV guest explaining various cancers and treatment options.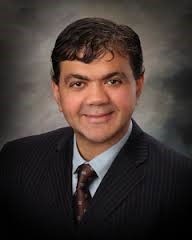 Woman of the Year
Based in Boston, MA, Alvart Badalian heads ABMDR's New England team.
Alvart received her Bachelor of Science degree from Queens College in NY and her Executive MBA from Boston University, Boston, MA.
She currently serves as Sr. Budget Analyst at Cambridge-based PROMETRIKA, LLC, a Clinical Research Organization in Boston University, Boston, MA.
In the 90s, along with her husband Aramais Andonian, she established the twin businesses of Arrow Graphics, Inc. and Blue Crane Books Inc. to promote Armenian-interest publishing and local Armenian authors.
An avid supporter of the Registry since its inception, Alvart joined ABMDR's Board of Directors in 2004. She has been instrumental in cultivating grass-root support among the New England communities, including the New England ABMDR Support Group, being honored this year as ABMDR's "Team of the Year".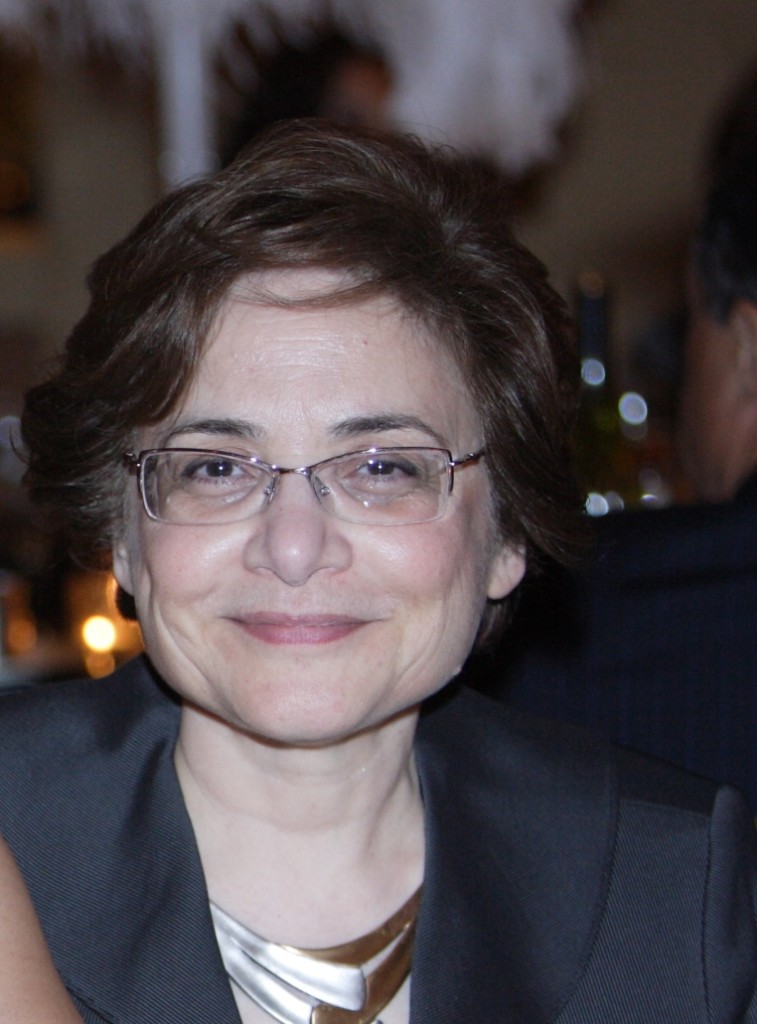 Lifetime Achievement
Tereza Hacobian (Markarian) was born in Yerevan, Armenia. At a very early age she moved to Iran where she was raised and educated. She moved the US in 1957 and settled in Los Angeles.
Tereza has always been an active member in the Armenian community. She served on the executive Board of the Armenian Society of Los Angeles as Director/President or Co-Director of its Women's chapters. She chaired the Saturday School Ladies Auxilliary in Hollywood, helped found Alex Pilibos Armenian School, and was involved in "Shades of Culture" and "Commission for Women" in Glendale.
Tereza, the "Grande Dame" of ABMDR, is one of the most beloved and respected members of the organization. She has been a member of its Board of Advisors since its inception, and for years, her home was where all ABMDR meetings took place. For her dedication and active involvement, Tereza was honored as ABMDR's Volunteer of the Year in 2013.
With our  "Lifetime Achievement Award" we recognize Tereza's long-standing, unwavering, steadfast devotion and support to ABMDR.   (182)
Volunteers of the Year
Sonia Nersissian was born in Iran. She received her BA in literature, married Beno Nersissian, then a medical student. They lived in London for 10 years during his surgical specialization.  In 1987 the family moved to the US permanently, where Sonia now enjoys her children and grandchildren.
Sonia has always been involved in the Armenian community. In London, she was a member of the Tahtaian Armenian School and the Armenian Boys Scouts. In the US, she joined the Armenian Society of Los Angeles and the Armenian Medical Society of California (AAMSC). She chaired the AAMSC's Ladies Auxiliary for 8 years, during which time she worked tirelessly with the Board to raise funds first for the Epilepsy Center in Yerevan, then for four clinics in the border regions of Armenia and Artsakh .Her work has earned Sonia many awards. For many years, Sonia was a member of the ABMDR's Advisory Board. A staunch supporter of the cause, she plays a very active role on the Gala Committee.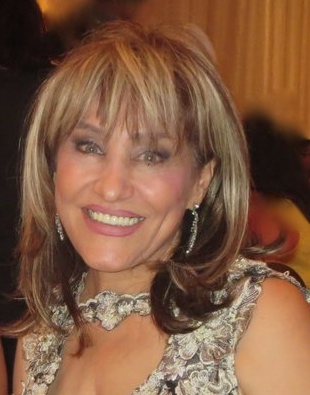 Tamara Ashjian (Madenlian) was born in Beirut, Lebanon. She moved to LA with her family at a young age, graduated from Ferrahian Armenian School, received her BA from UCLA, and her J.D. from Whittier Law School. She is a member of the State Bars of California, New York and DC.  She worked as a litigation attorney at several law firms in California and New York. Presently, she heads the Cyber Claims Department at NAS Insurance Services. Prior to that, she was Vice President at Ironshore Insurance, and earlier, Vice President of Claims Services for AIG/Chartis Insurance's Los Angeles Region.
Tamara is married to Dr. Peter Ashjian, and is the mother of Nicolas and Henry. She joined ABMDR over 8 years ago, and has since worked tirelessly behind the scenes. She was instrumental in helping us prepare legal documents used for our websites and for consultations with patients and families. She has also been an enthusiastic supporter of our walkathons in which she takes part with her sons and friends, and for which she continues to raise funds and secure sponsorships.  (208)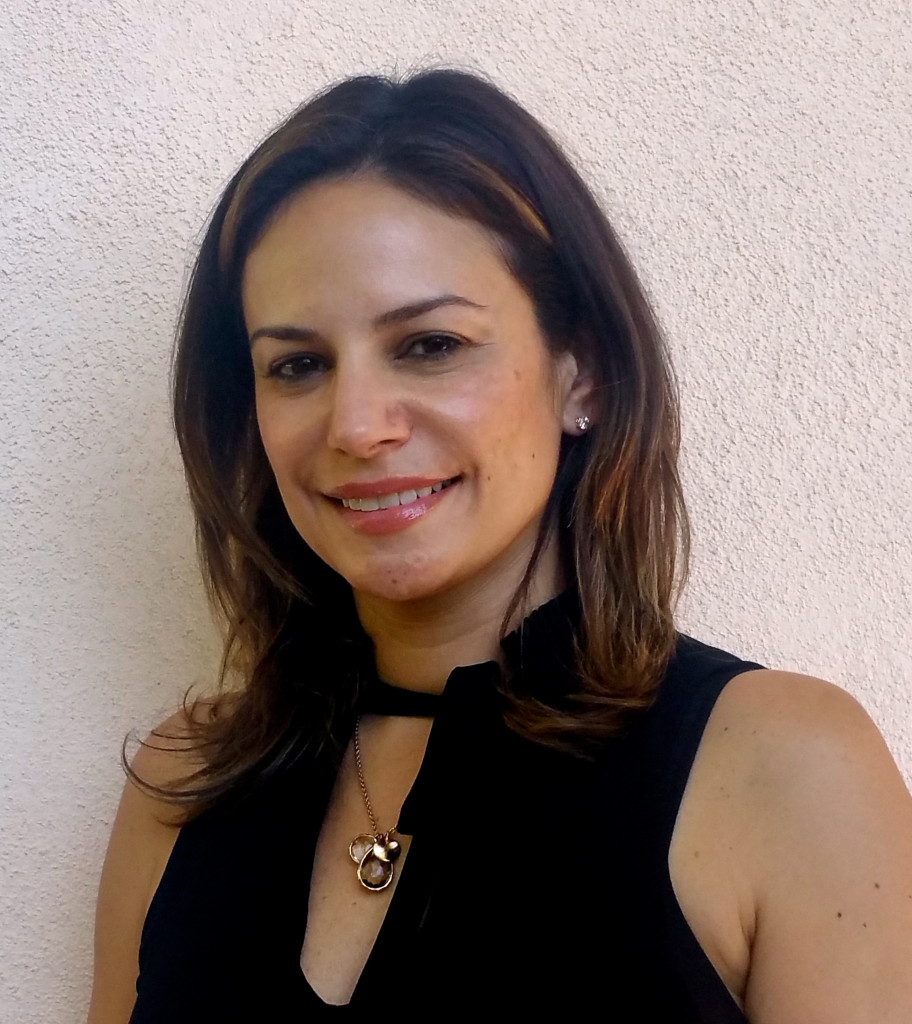 Team of the Year: New England Walkathon Committee
In 2012, a group of dedicated supporters of ABMDR in the Boston area organized a 2.2-mile walkathon in Watertown, Massachusetts.  The New England "Walk of Life" fundraiser was born and has become a tradition in for the past 5 years. With over 250 participants of all ages, the walkathon has brought together the community organizations and individuals for a common cause and in a strong show of grassroots support for ABMDR's life-saving mission.
The committee is comprised of a core organizing group and a larger support group that joins in to make the events safe, fun and successful. They organize fundraisers, recruitments and outreach events throughout New England. In May of this year, the Committee introduced a first ever Zumba-of-Life fundraiser, which turned into a huge success and which they plan to make an annual fundraising even for ABMDR going forward.       (141)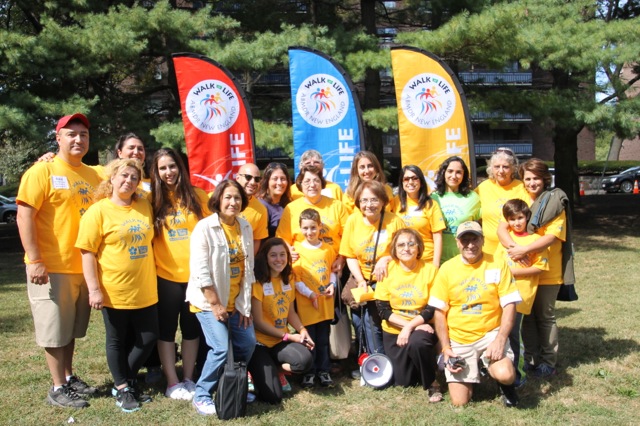 Organization of the Year
Founded in 1974 with 8 students and 2 teachers, Vahan and Anoush Chamlian Armenian School is presently a thriving hub of Armenian education in the region, with 580 students and 75 teachers and staff. Accredited by the Western Association of Schools and Colleges, known for its academic excellence, teaching both eastern and western Armenian, and active in causes concerning our nation not only here but also in Armenia and Artsakh (including a close sister-school relationship with Ashan in Artsakh), Chamlian is one of the jewels of our local schools.
The close partnership of Chamlian Armenian School and ABMDR goes back over a decade. Under the leadership of long-time principal Mr. Vazken Madenlian, and continuing with that of Dr. Taleen Kargodorian, Chamlian has benefited from ABMDR's expertise in biological sciences, all the while promoting the mission and accomplishments of the organization. In a long-standing tradition, members of ABMDR have guest- lectured to students, helped the school's science program, and provided judges for its annual science fair.
Chamlian, in turn, has been an enthusiastic supporter of ABMDR, inviting us to take part in its Culture Day, allowing its Booster Club to raise funds for ABMDR, encouraging its parents to join the Registry, and bringing students in large numbers to take part in our annual walkathon, where they garnered the "highest number of participants" title more than once.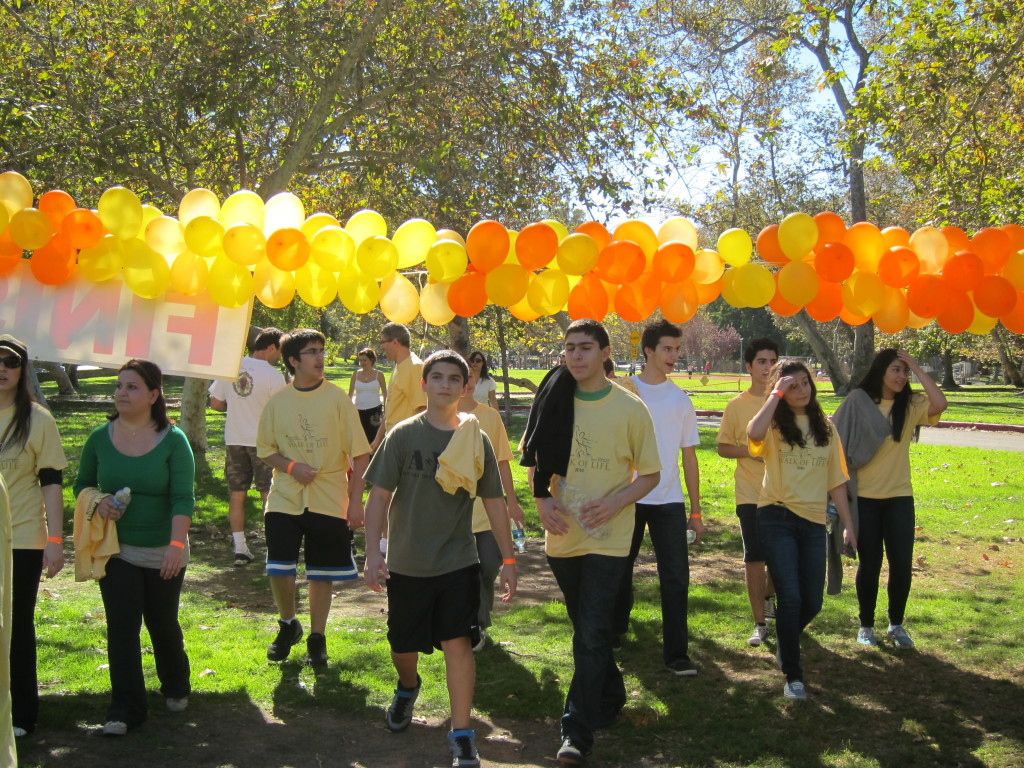 Business of the Year
Located in La Crescenta, CA, and specializing in building and running websites and online marketing services, Softline Solutions is a privately own IT company dedicated to delivering the highest standard of service to its clients.
Softline's formal relationship with ABMDR started in 2008 when it was asked to help with ABMDR's telethon and to create a website for the organization. Softline created and modernized the main site and was instrumental in making the telethon the great success that allowed ABMDR to establish its Harvesting Center. This relationship then expanded and evolved to the point where Softline not only regularly updates the main site, but it also helps extend the online marketing reach of the organization, and tends to all of ABMDR's IT and social media needs, including the intricate task of building, modifying, and maintaining various on line services custom created for ABMDR's  fundraising needs .  By utilizing and leveraging, search engine optimization, email marketing and for the last few years, enhancing the organization's social media presence, Softline has greatly improved the global reach and visibility of ABMDR in the real and digital world, and has helped raise awareness of ABMDR's life-saving work in Armenian communities worldwide.
For its outstanding and sustained support of ABMDR,  we recognize Softline Solutions  as our Business of the Year 2016.    (216)
Master of Ceremony for Gala
Salpi Ghazarian returned to California from Armenia, in August 2014, to take on the directorship of the Institute of Armenian Studies at USC – a unique institution in the community, able to bring scholarship to policy makers i
n Armenia and the Diaspora, while encouraging a broader, more inclusive definition of the field of Armenian Studies.  At USC, she has rallied a new generation of young professionals, eager to embrace a modern Armenian identity. Although she has lived in California most of her life, she did spend the last decade and a half in Armenia, having moved there soon after the collapse of the Soviet Union, to participate in the challenge of nation-building.  There, she served in Armenia's Foreign Ministry as Special Assistant to the Foreign Minister for nearly a decade. Later, as Founding Director, she ran the Civilitas Foundation, a large non-governmental organization that focused on developing a healthy and active civil society in Armenia. She also established the region's first online television channel, CivilNet, run by and for a new generation. Previously, she was editor and publisher of Armenian International Magazine, beginning with the first of independence. During the same early years she co-hosted a live, bilingual Armenian radio program.
Salpi did her undergraduate work at USC, and pursued graduate studies at UCLA where she received a Master's in Library Science. She has served as an educational consultant at the state and district levels, assisting in developing an understanding of the immigrant child and family.
Salpi is the descendant of genocide survivors. Her grandparents found refuge in Syria, where she was born. The family moved to the United States when she was in elementary school.