ABMDR celebrates spirit of survival at commemorations in Vancouver and Montebello
Los Angeles, April 25, 2018 — With its participation in two major events dedicated to the 103rd anniversary of the Armenian Genocide, the Armenian Bone Marrow Donor Registry (ABMDR) celebrated the Armenian people's indomitable spirit of survival as well as the organization's life-saving mission.
On April 22, Dr. Frieda Jordan, president of ABMDR, delivered a keynote address at the Genocide commemoration held in Vancouver, Canada, organized by the United Armenian Committee of British Columbia. Attended by over 200 supporters, the event took place at the Mountain View Celebration Hall.
Dr. Jordan was accompanied to the event by Iline Boghoskhanian, a member of the ABMDR Board of Advisors and Recruitment Team. Their visit to Vancouver was facilitated by Arto Tavukciyan and his family. Tavukciyan's sister, Tamar, has been diagnosed with a life-threatening blood-related illness, and currently the family is searching for a matched bone marrow donor to save Tamar's life through a transplant.
In his introduction at the event, Arto Tavukciyan said, "I think we would all agree that remembering our martyrs every year in commemoration of the Armenian Genocide is important. But what about living Armenians in need? We have to think about them as well. Do you realize that someone sitting here today could save the life of an Armenian with a blood disease? Yes, it's possible that someone sitting here is a perfect match so save an Armenian struck by leukemia or lymphoma, because the odds of finding a donor from your own ethnic group is much higher. Today, the United Armenian Committee of British Columbia is proud to have invited, all the way from California, Dr. Frieda Jordan to be our keynote speaker and explain how you can get involved."
In her address, Dr. Jordan spoke about the founding of ABMDR in 1999 and its growth into a global operation. "I'm here to talk about bone marrow stem cell transplantation," she said. "It is befitting that our gathering here today has been organized within the framework of Genocide commemorations, because the very purpose of ABMDR is to save lives. We, the Armenian Bone Marrow Donor Registry, remember and mourn the loss of a million and a half of our people. We know how precious life is. We have lost enough. We cannot afford to lose any more. I think it is our sacred duty to save every life we can. This is the principle on which ABMDR is based. Saving lives is our mission and our way of remembering and honoring our victims."
Following Dr. Jordan's address, 21 young men and women joined the ranks of ABMDR as potential bone marrow stem cell donors. "Such enthusiasm is what makes our work all the more worthwhile," Dr. Jordan said. "We're deeply grateful to the Armenian community of Vancouver, and the United Armenian Committee of British Columbia and the Tavukciyan family in particular, for giving us the opportunity to present our life-saving mission, and for their generous hospitality and warm reception."
In addition to Arto Tavukciyan and Dr. Jordan, several young speakers delivered inspiring remarks during the event.
ABMDR also participated in the Genocide commemoration held at the Armenian Genocide Memorial Monument in Montebello, California, on April 22. The event held special significance as it marked not only the 103rd anniversary of the Genocide, but the 50th anniversary of the construction of the Armenian Genocide Memorial Monument, located in Bicknell Park.
As in previous years, a team of ABMDR volunteers provided attendees with information regarding the life-saving mission of the Registry and recruited several young supporters.
The commemoration was attended by thousands of Armenians from throughout Southern California as well as many dignitaries, including elected officials, who delivered remarks. Among them were US Representatives Ed Royce and Adam Schiff, California State Senator Anthony Portantino, and State Assemblymember Adrin Nazarian. US Representative Schiff and State Senator Portantino are longtime supporters of ABMDR.
_________
ABMDR Team in Front of Montebello Monument.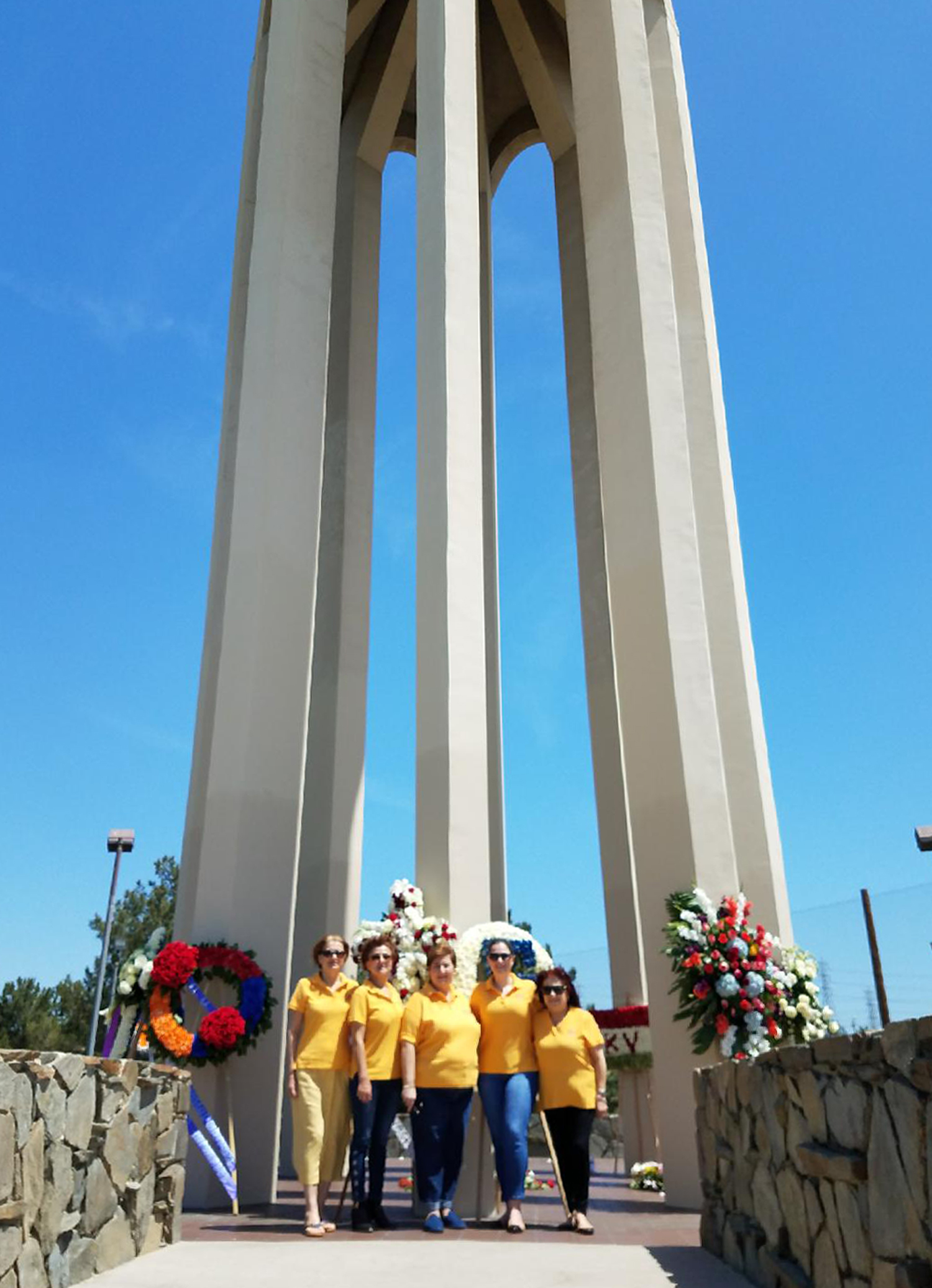 ABMDR Team on Grounds of Montebello Monument.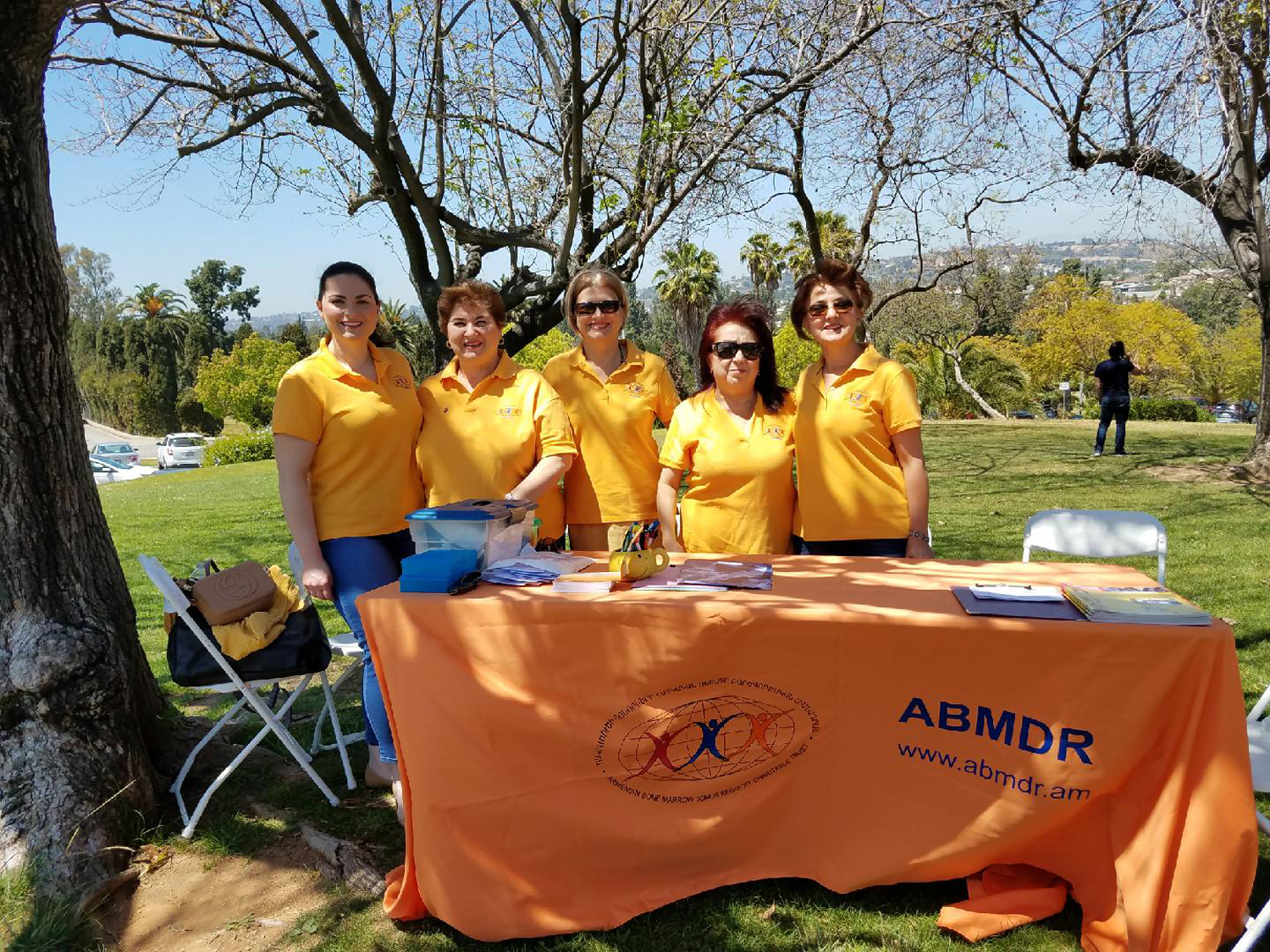 Dr. Jordan During Presentation.
Dr. Jordan with Community Leaders.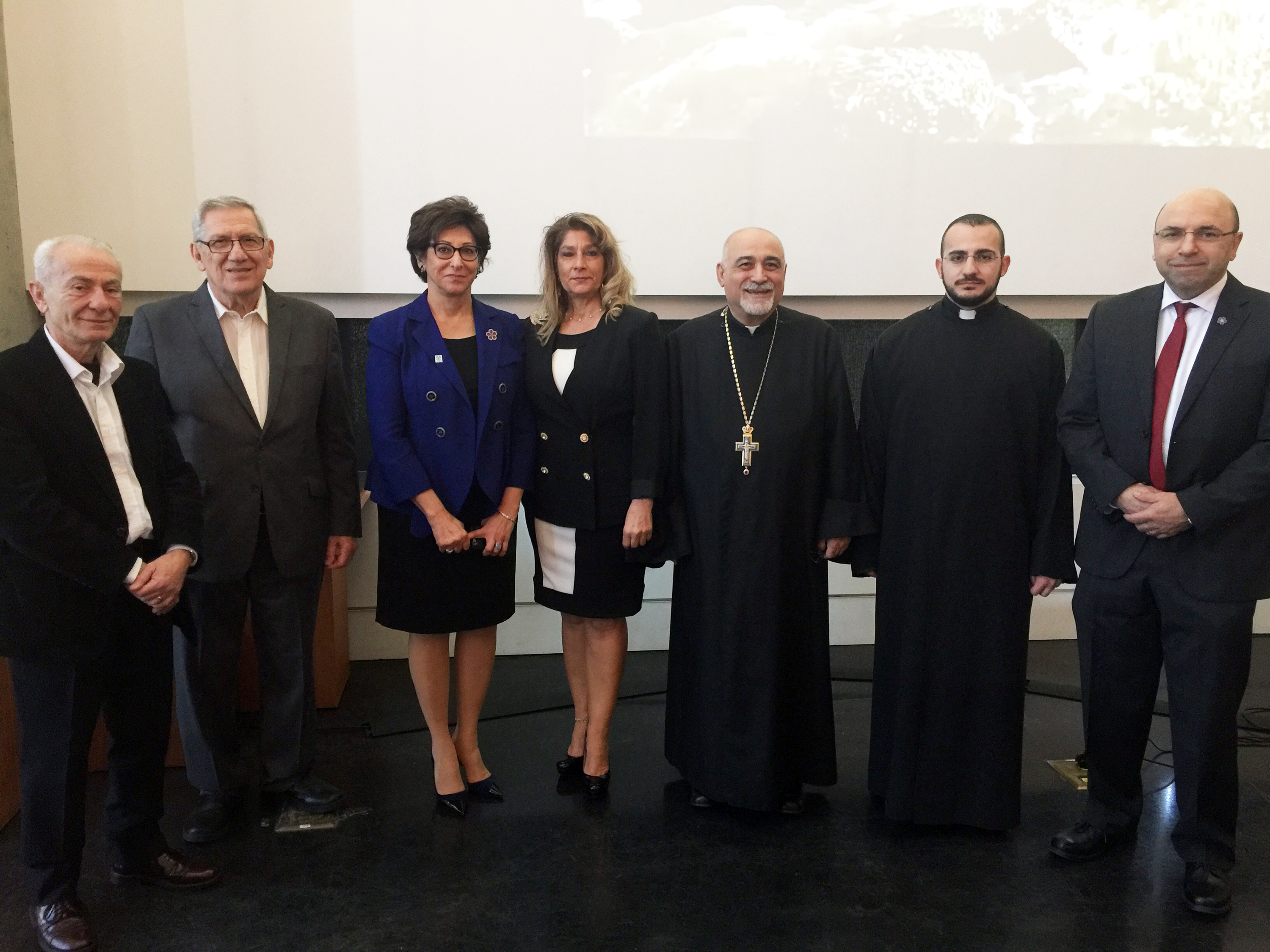 Dr. Jordan with Tavukciyan Family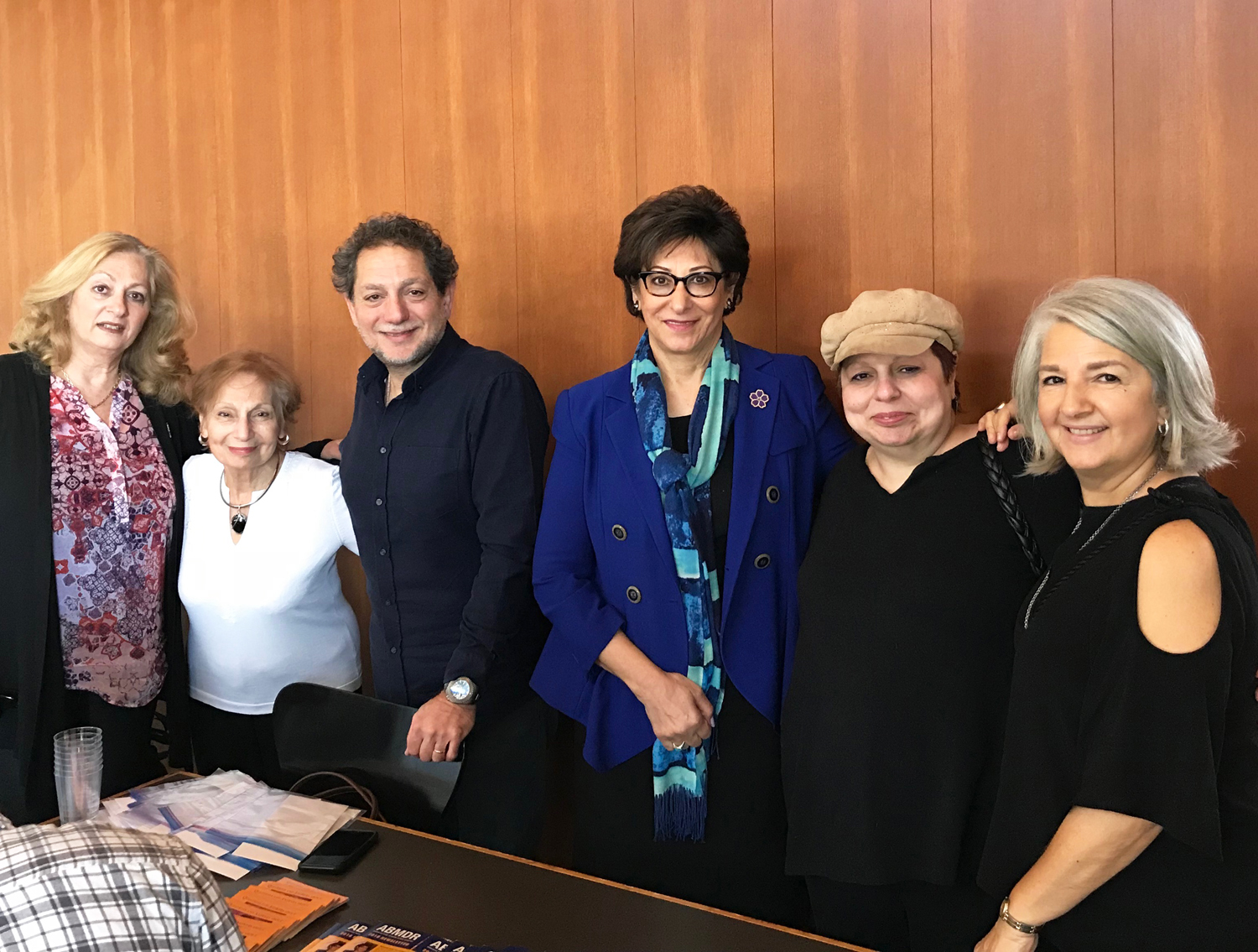 Recruitment in Vancouver.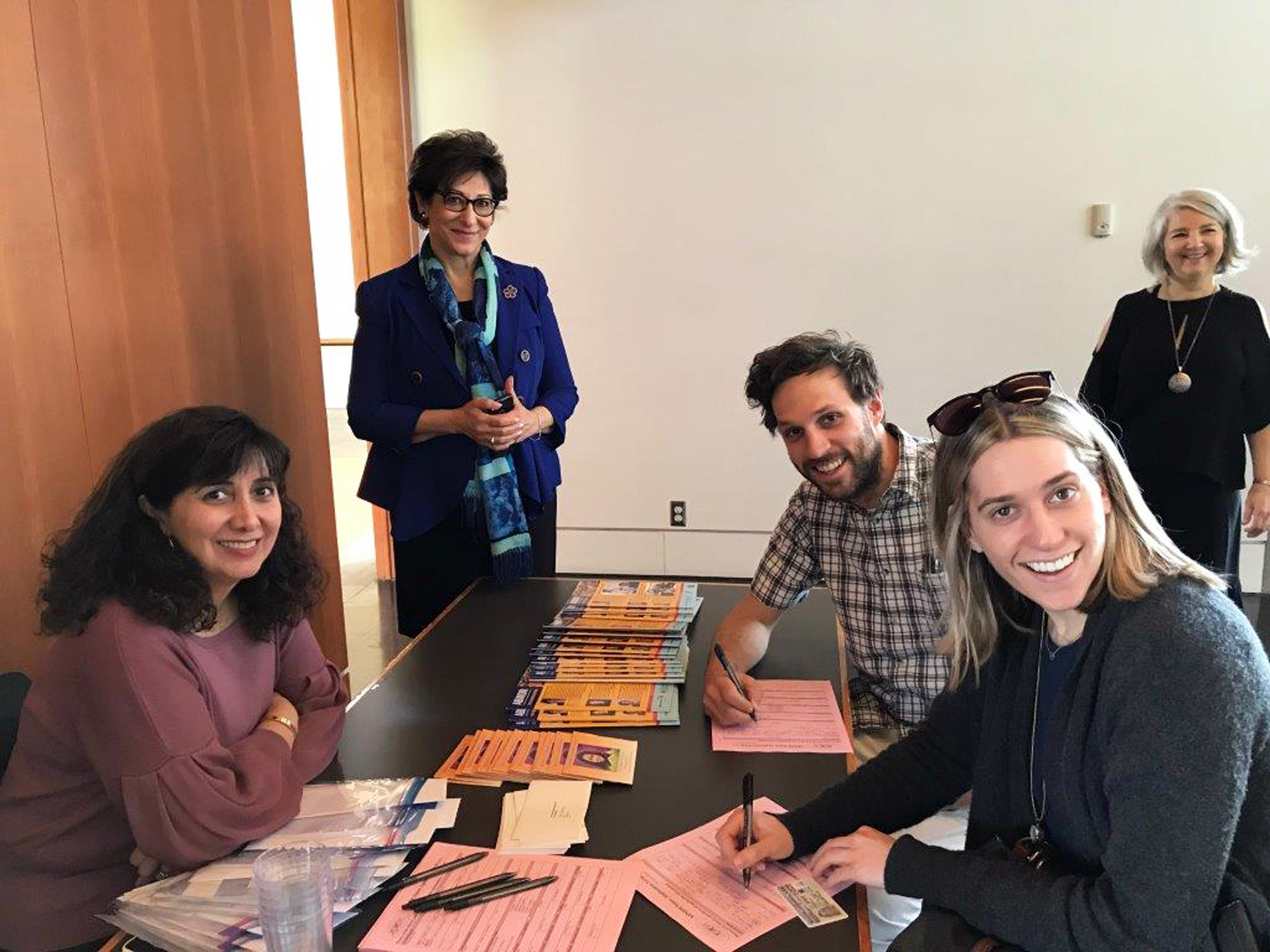 Recruitment in Vancouver.