ABMDR Glendale walkathon celebrates life-saving mission
Event is attended by elected officials, numerous youth teams
Los Angeles, October 13, 2017 – On October 7, over 300 supporters participated in Walk of Life, the 12th annual walkathon of the Armenian Bone Marrow Donor Registry (ABMDR). The event was held in Glendale, in a fun community atmosphere that featured music and food. Participants included elected officials and community leaders, and numerous teams representing schools, universities, community organizations, and individual supporters.
The opening ceremony was held at the plaza of the Glendale City building. Welcome remarks were delivered by Walkathon Committee Chair Dr. Christina Ashjian. "Eighteen years ago, ABMDR was started with a mission to save lives by finding matches for patients who needed bone marrow transplants," Dr. Ashjian said. "Since our inception, we have registered over 29,000 donors from 30 different countries, spanning four continents, and helped save the lives of 30 patients through matched donors. None of this would have been possible without your contributions and support." Dr. Ashjian thanked the walkathon's major sponsor, Foundation Laboratory, as well as other top sponsors including Tire Depot, Softline Solutions, Prolase, West Coast University, P.H. Solutions, Dr. Peter Ashjian, Paulette Malekian of Dilbeck Real Estate, Porto's Bakery, and Printonall.
Dr. Ashjian acknowledged attending dignitaries and the walkathon's honorary chairs, including Father Vazken Atmajian of the Western Prelacy; Father Hovsep Hagopian of the Western Diocese; California State Senator Anthony Portantino; Glendale City Mayor Vartan Gharpetian; Glendale Unified School District Board of Education member Dr. Armina Gharpetian; and Areg Boyamyan, Senior Vice President of Foundation Laboratory, a Lifetime Supporter of ABMDR.
Following the invocation, performed by Fathers Atmajian and Hagopian, remarks were delivered by ABMDR President Dr. Frieda Jordan. "For the past 12 years, we have been organizing this very important grassroots outreach event, with the participation of families, friends, and volunteers like yourselves," Dr. Jordan said. "This is going to be yet another great walk, and I just want you to remember something: there are thousands of patients worldwide who are waiting for your contributions, stem-cell donations, and prayers. By taking one step today, you are becoming beacons of hope for patients across the globe. I'd like to thank all of you, as well as our community organizations, the Western Diocese, and the Western Prelacy, for your continued support. I also would like to express our special thanks to St. Mary's Armenian Church and Consul General of the Republic of Armenia Valery Mkrtoumian for graciously agreeing to display our walk banner for an entire month; and the Western Prelacy television program for broadcasting a great interview with ABMDR representatives."
Next to take the podium was Areg Boyamyan, who said, "This is an extremely important cause, as it benefits not only Armenians — because of their unique genetic makeup — but non-Armenian patients throughout the world. We've been avid supporters of ABMDR for the past 19 years, and are so very proud of its accomplishments today."
Subsequently Dr. Jordan thanked the City of Glendale for being a key sponsor of the walkathon, and invited Mayor Vartan Gharpetian to the podium. "Our City has always stood behind ABMDR," Mayor Gharpetian said. "We support this organization because its life-saving mission is of universal significance, as it benefits Armenians and non-Armenians alike. What ABMDR is addressing is not just an Armenian issue but a human-rights issue."
Among those who were participating in the event with their own teams of walkers was Senator Anthony Portantino, who likewise addressed the attendees. "I'd like to thank Dr. Jordan, her team of volunteers, and all of you who have gathered here today for your dedication to a great cause," Senator Portantino said. "Cancer is something that affects every family. Health has no boundaries, no borders. It doesn't stop at one family. It touches all of us. So to see the ABMDR walkathon continue to grow, continue to help save lives, is awesome. Thank you all for your wonderful dedication."
Prior to the commencement of the walk, Dr. Ashjian acknowledged Providence High School as the walk team with the most participants, and Arpine Zohrabyan's team as the team with the most funds raised.
Remarks were also delivered by bone marrow stem cell donor and ABMDR Board member Paulette Malekian, and cancer survivor Cynthia.
Following the ribbon-cutting ceremony, the 5-K walk-run looped through central Glendale and concluded at the plaza of the Glendale City building. As the throngs of participants once again converged on the plaza, the festivities continued into the day. The event also gave participants the opportunity to join the ranks of ABMDR as potential bone marrow stem cell donors, as many volunteers were on hand to answer questions and welcome new recruits.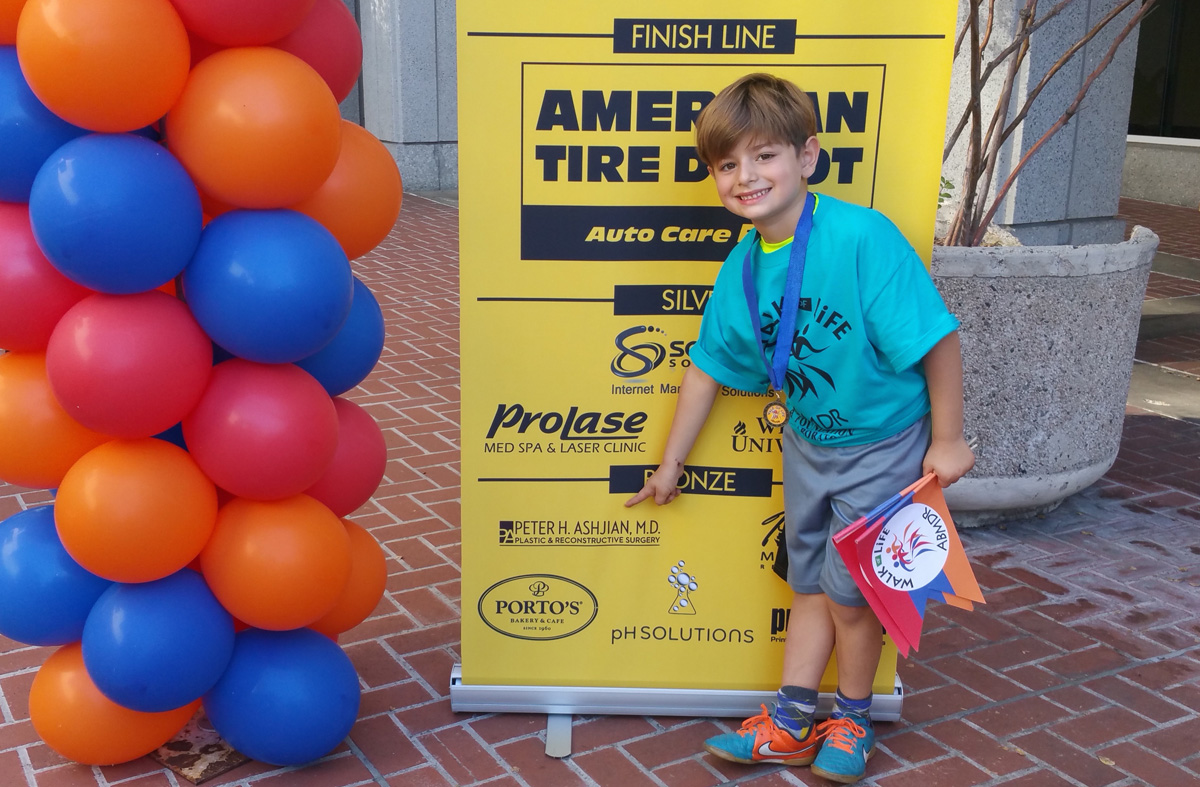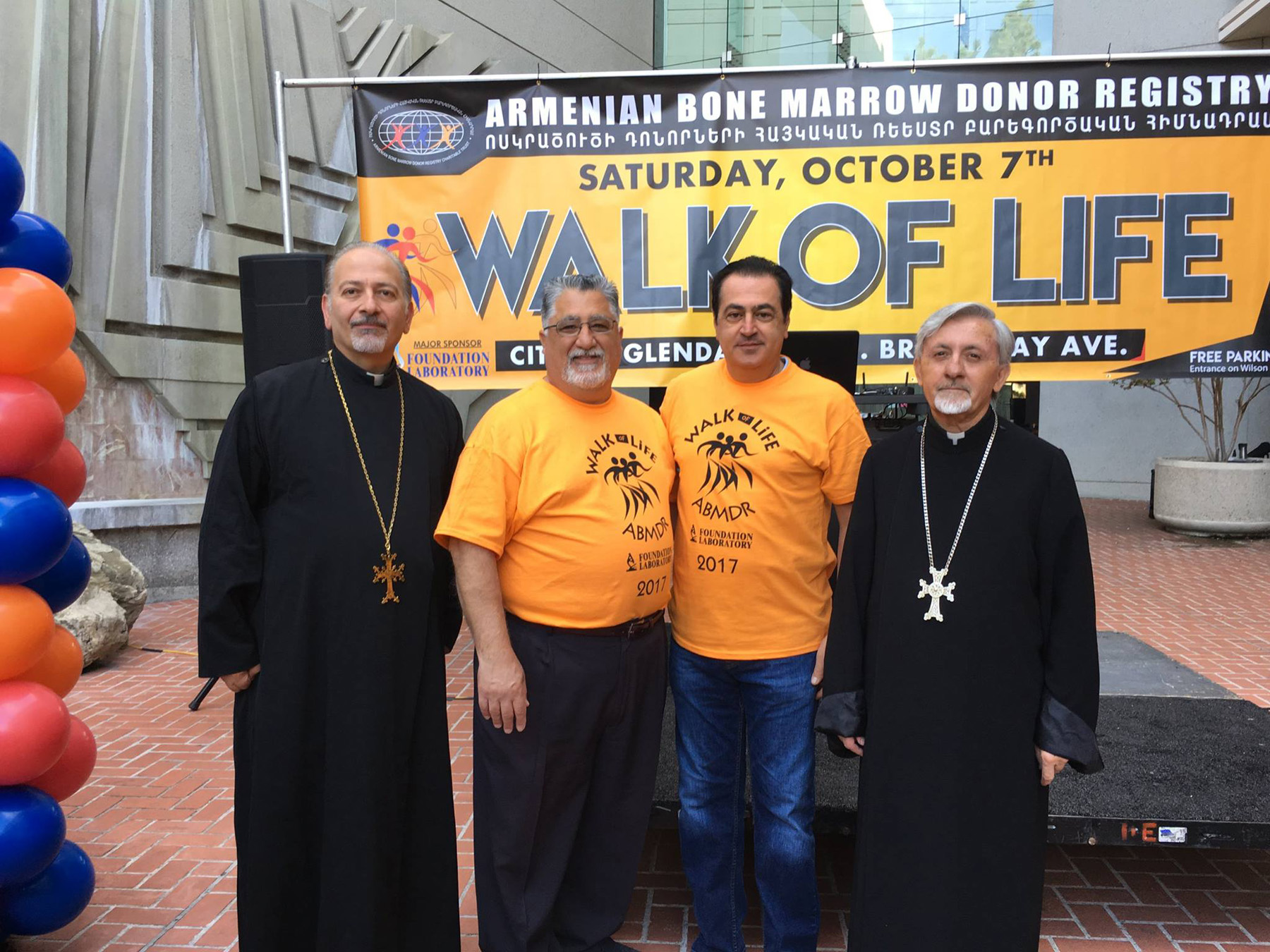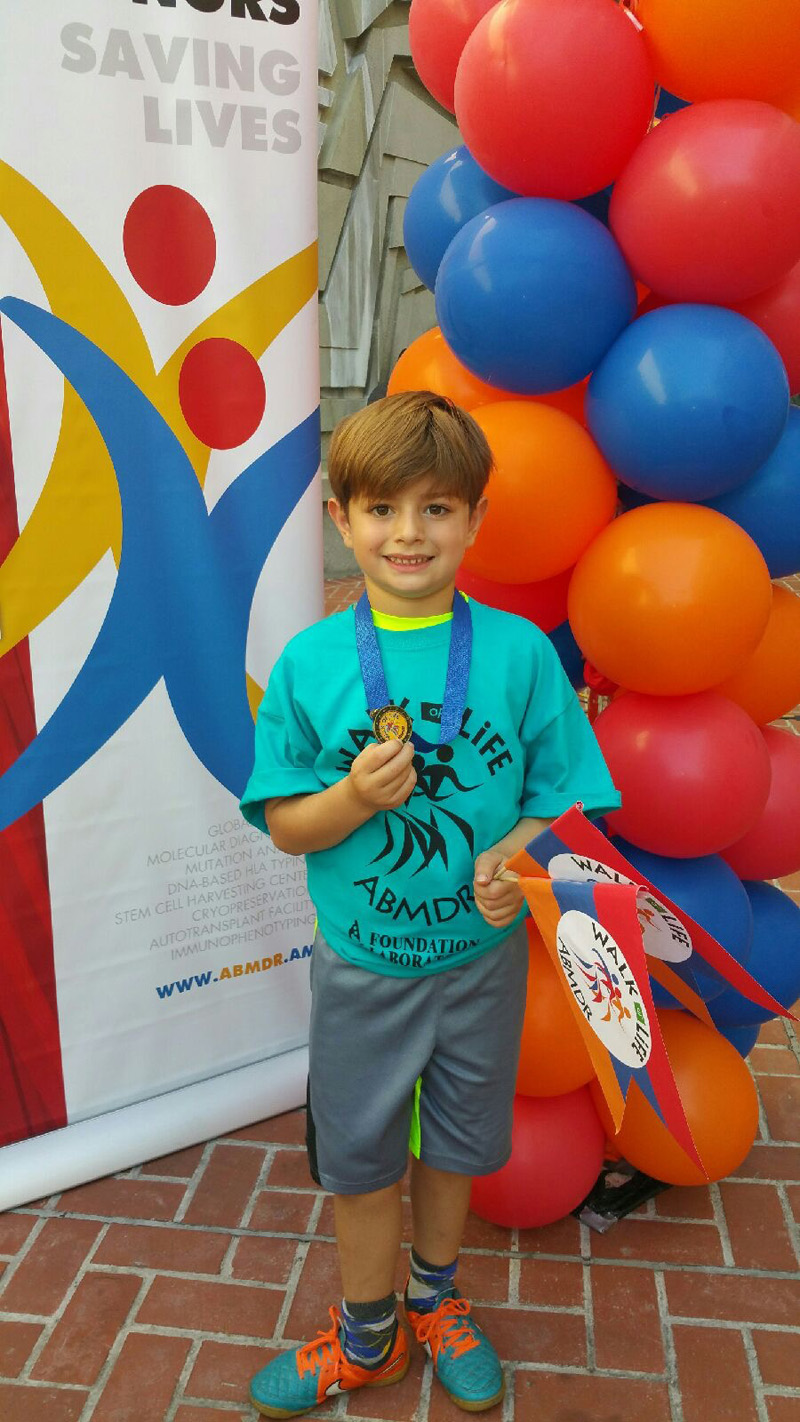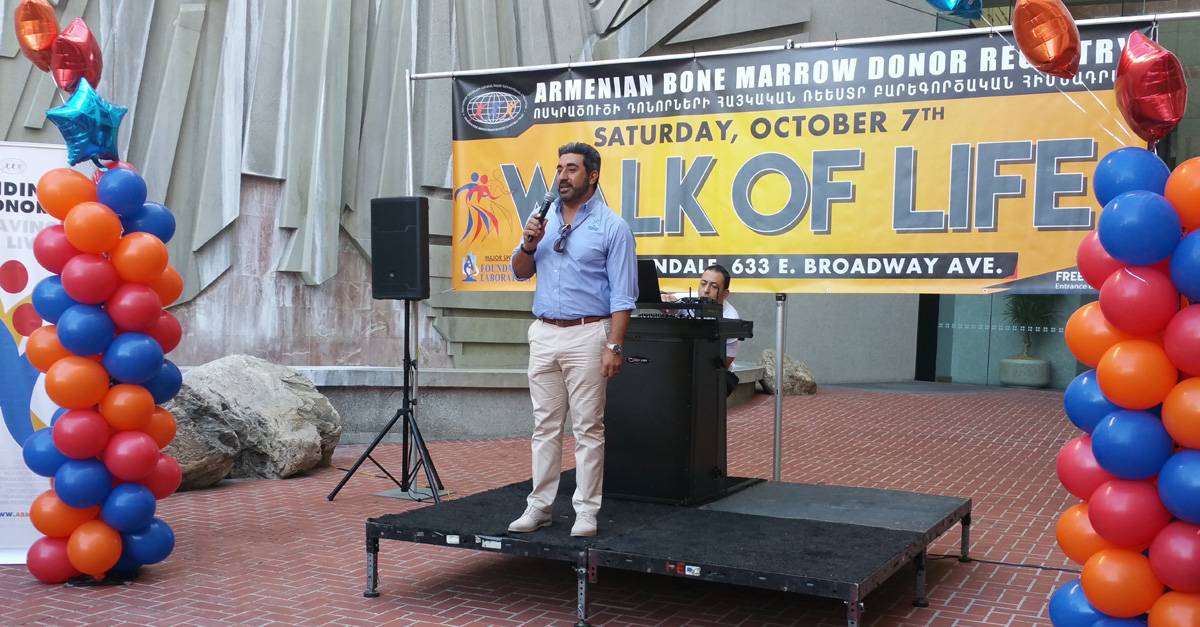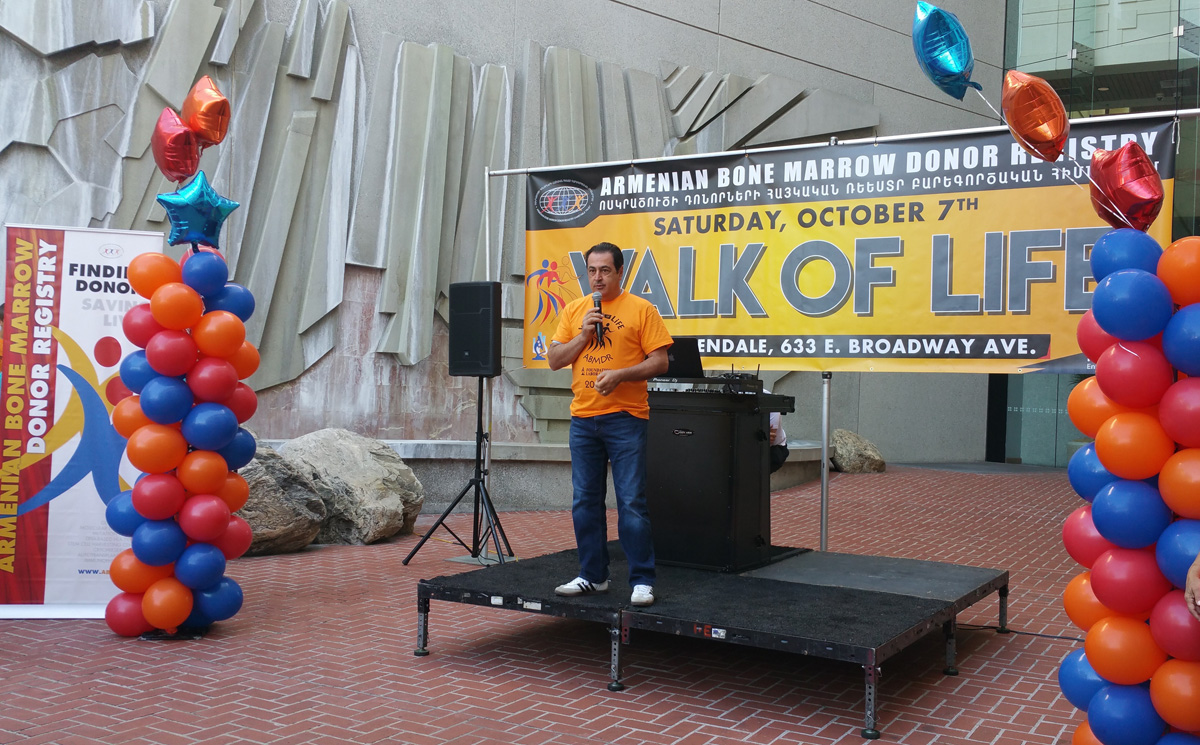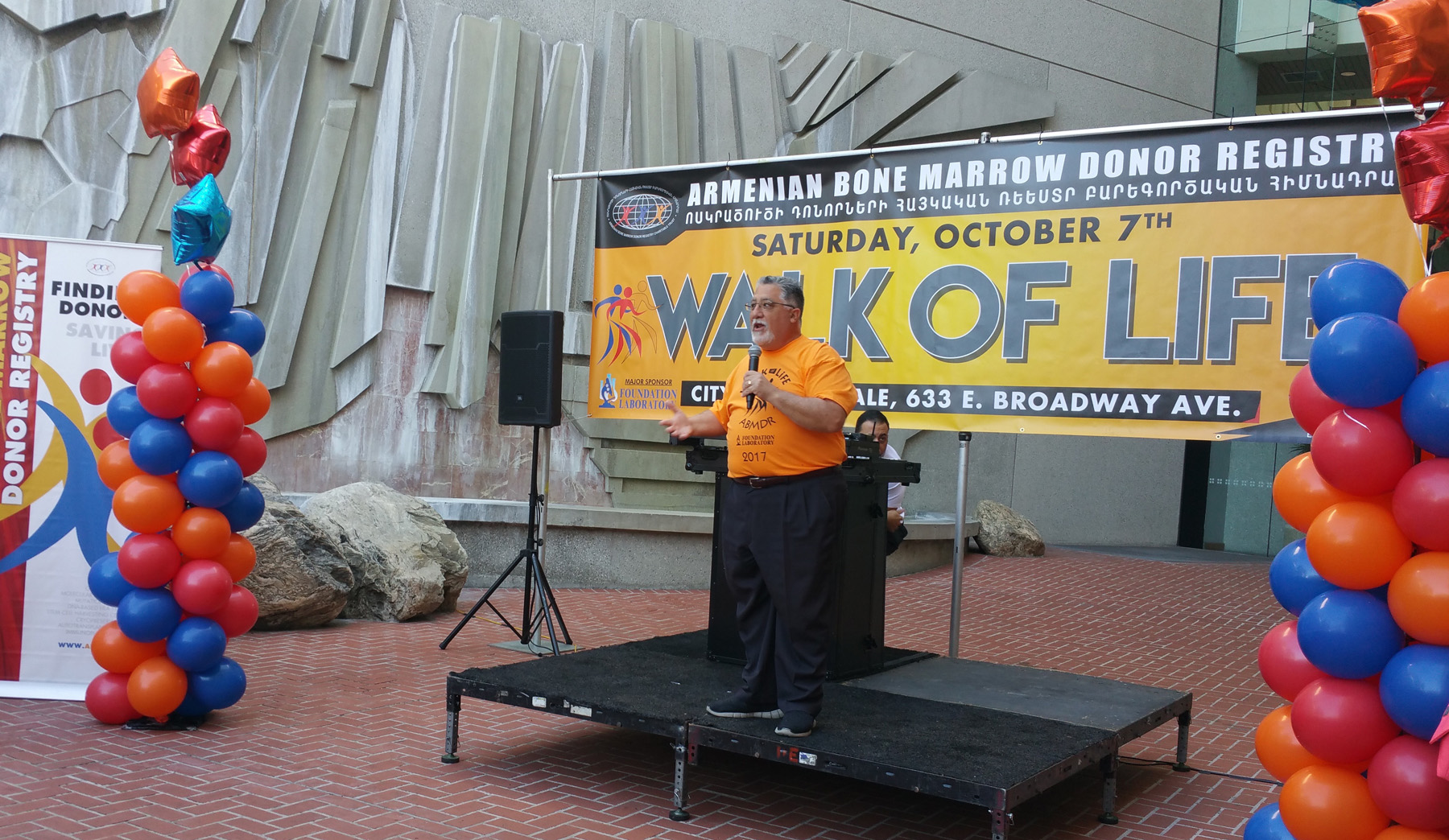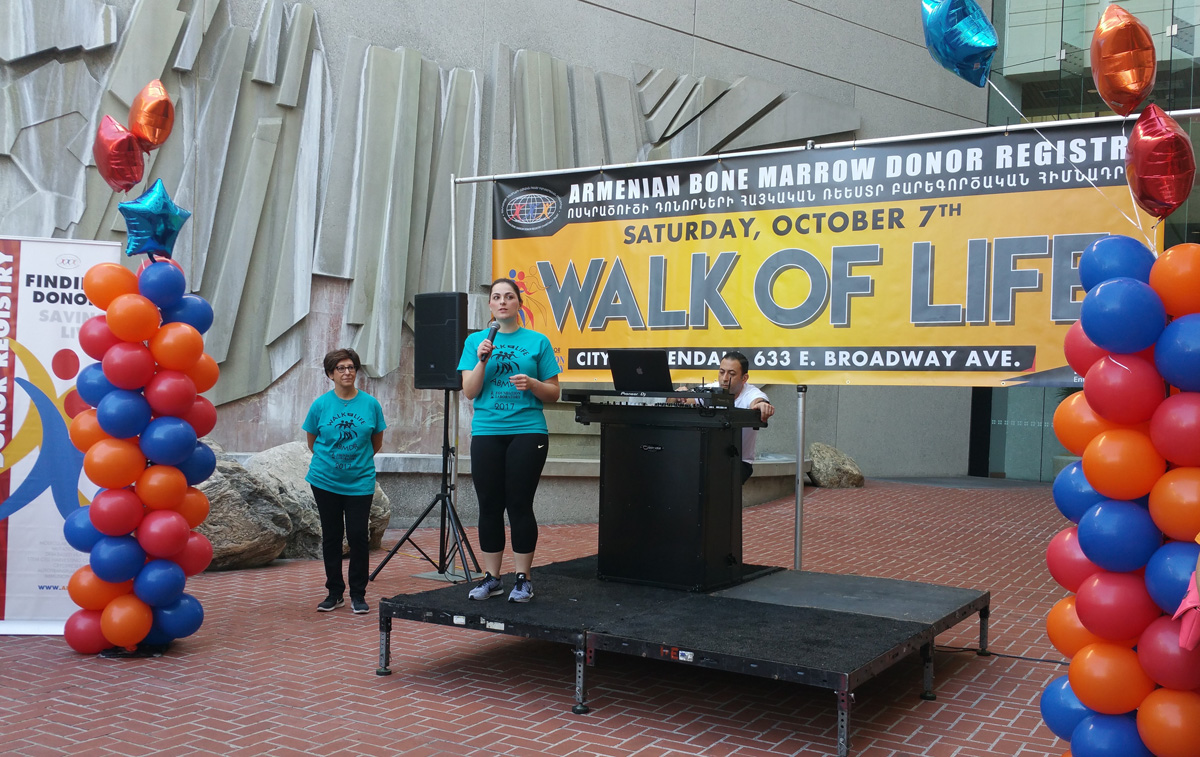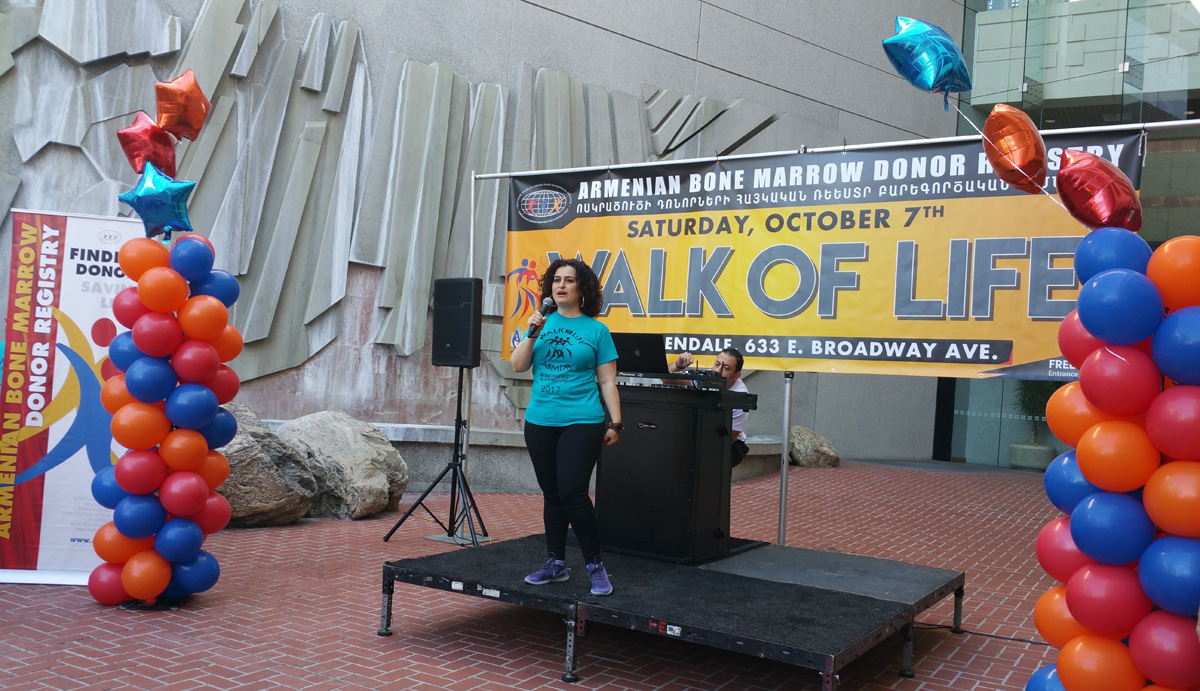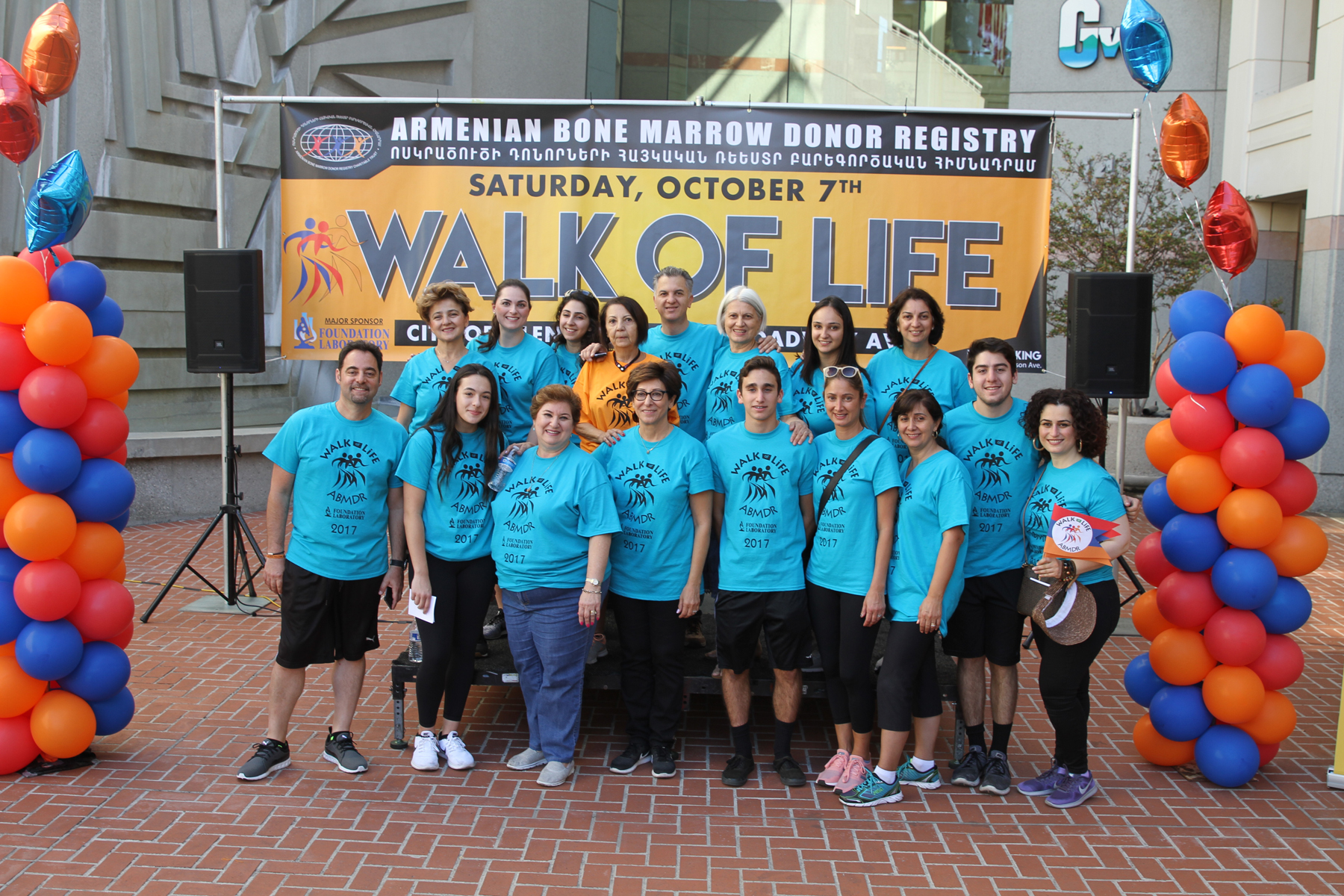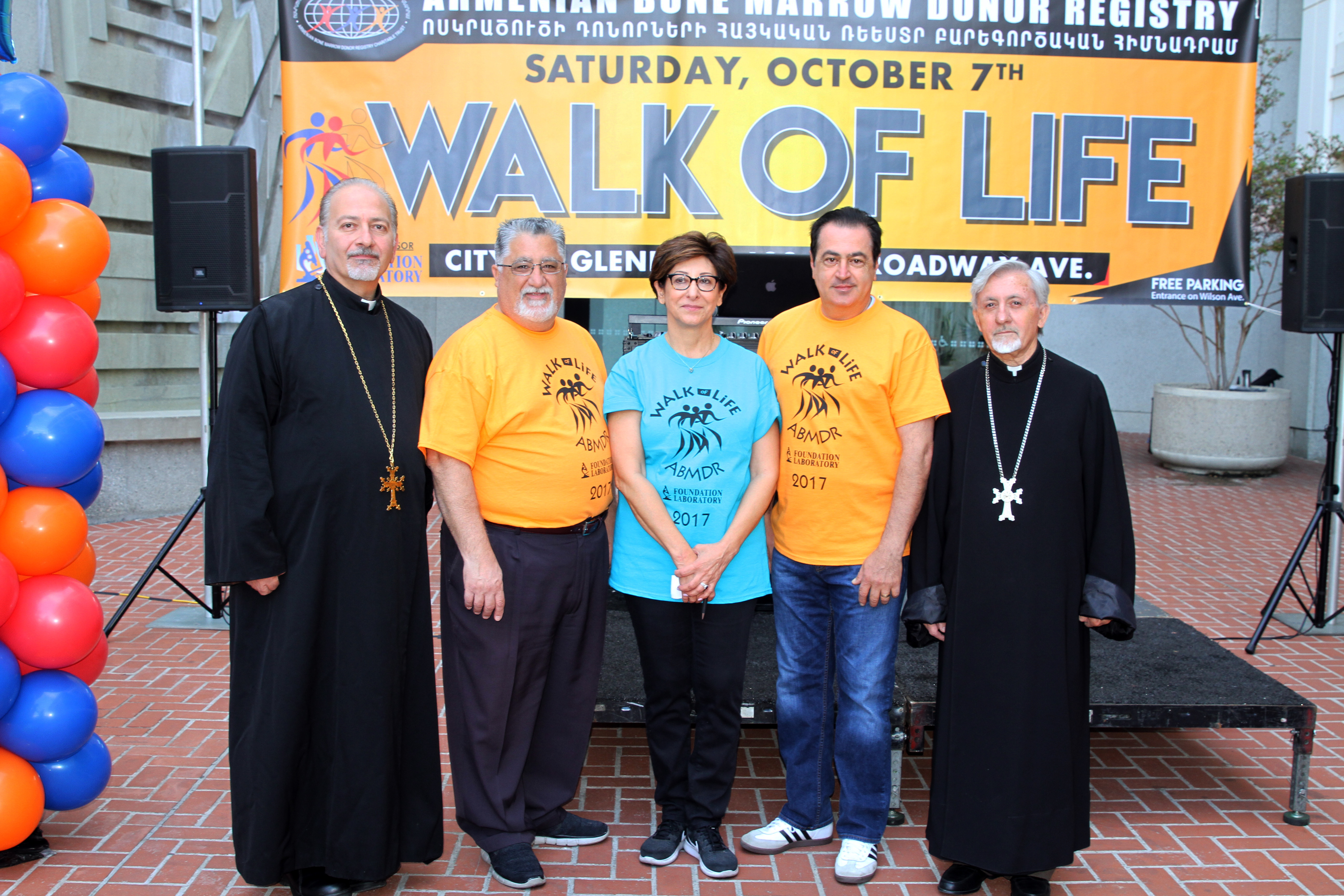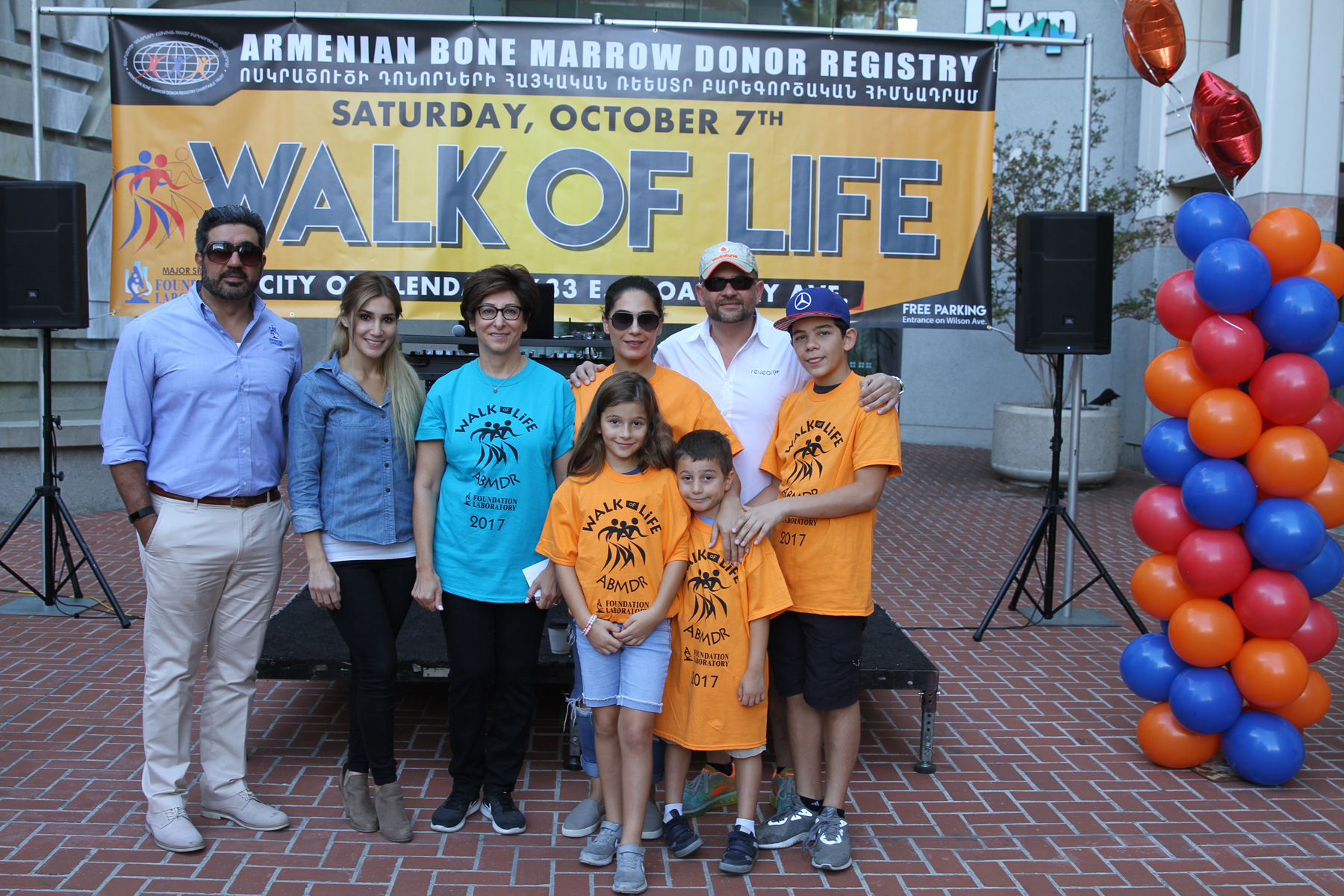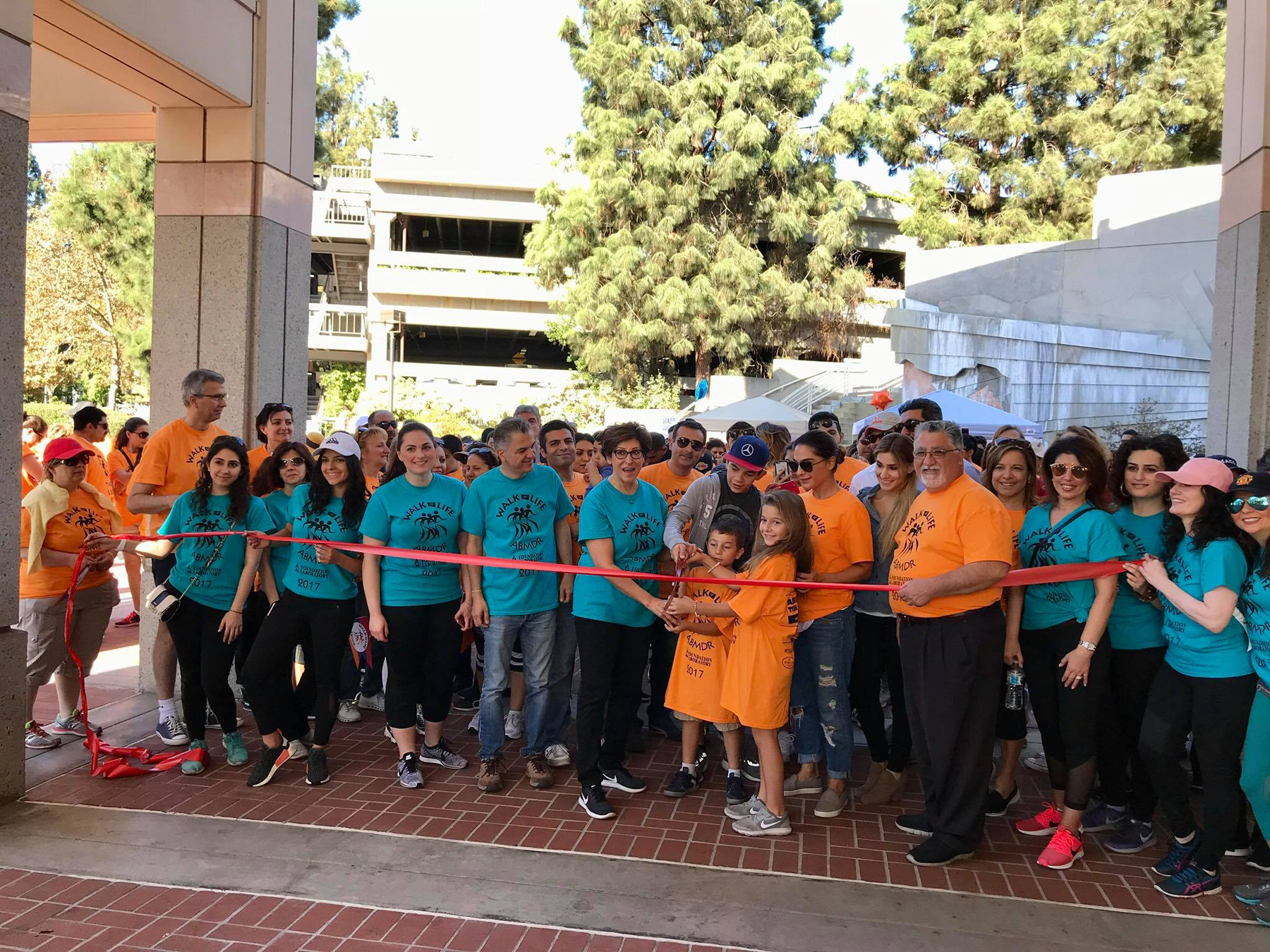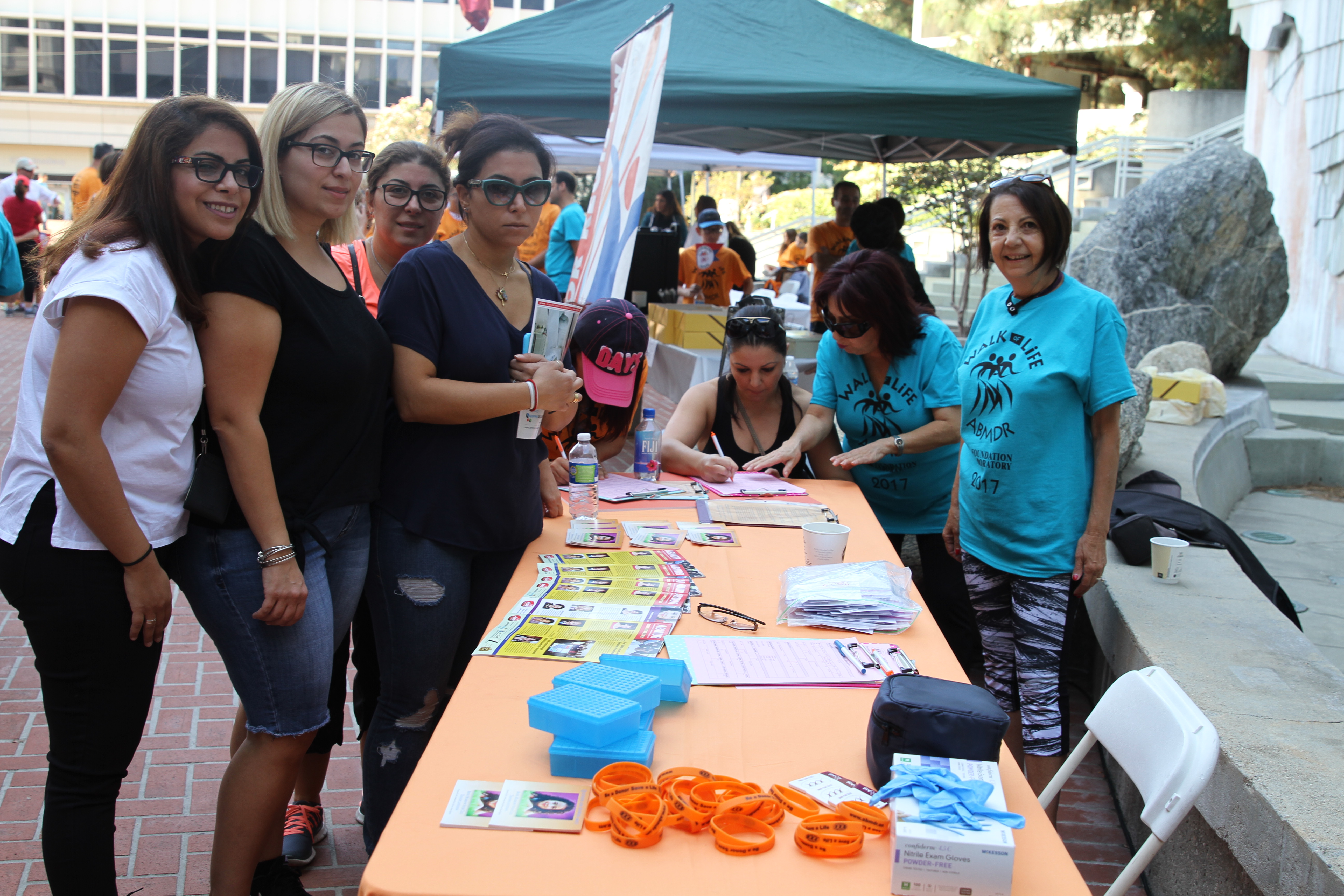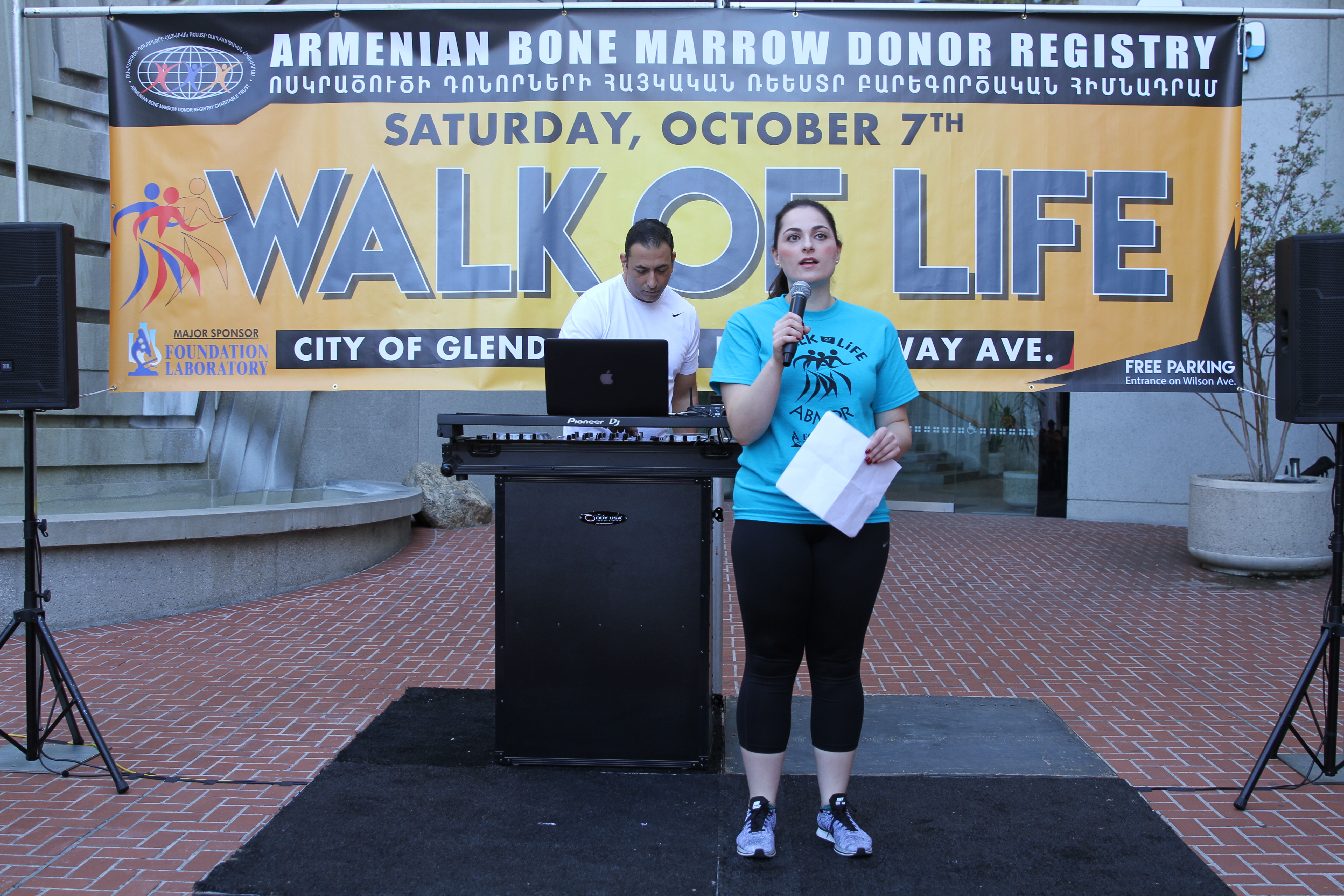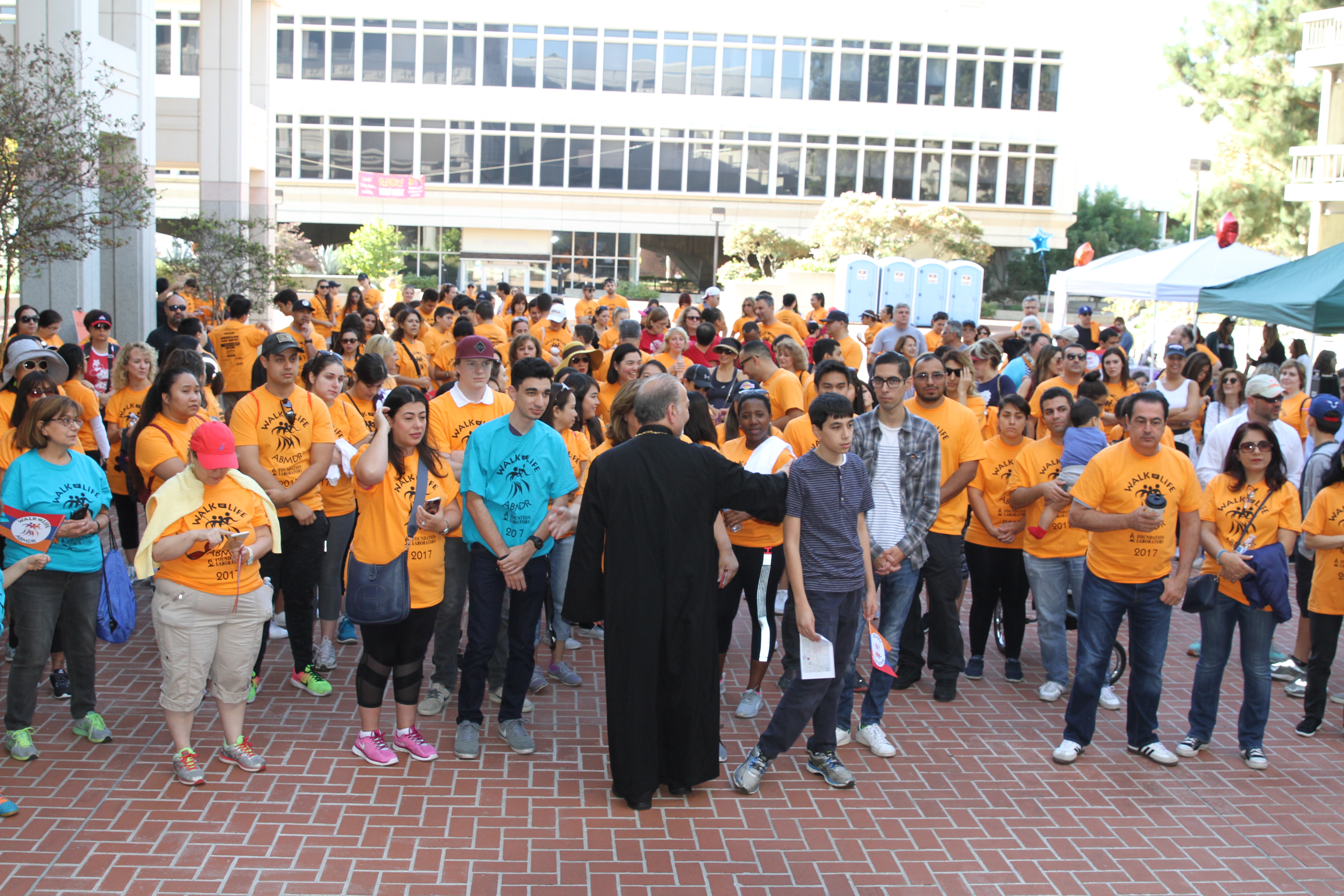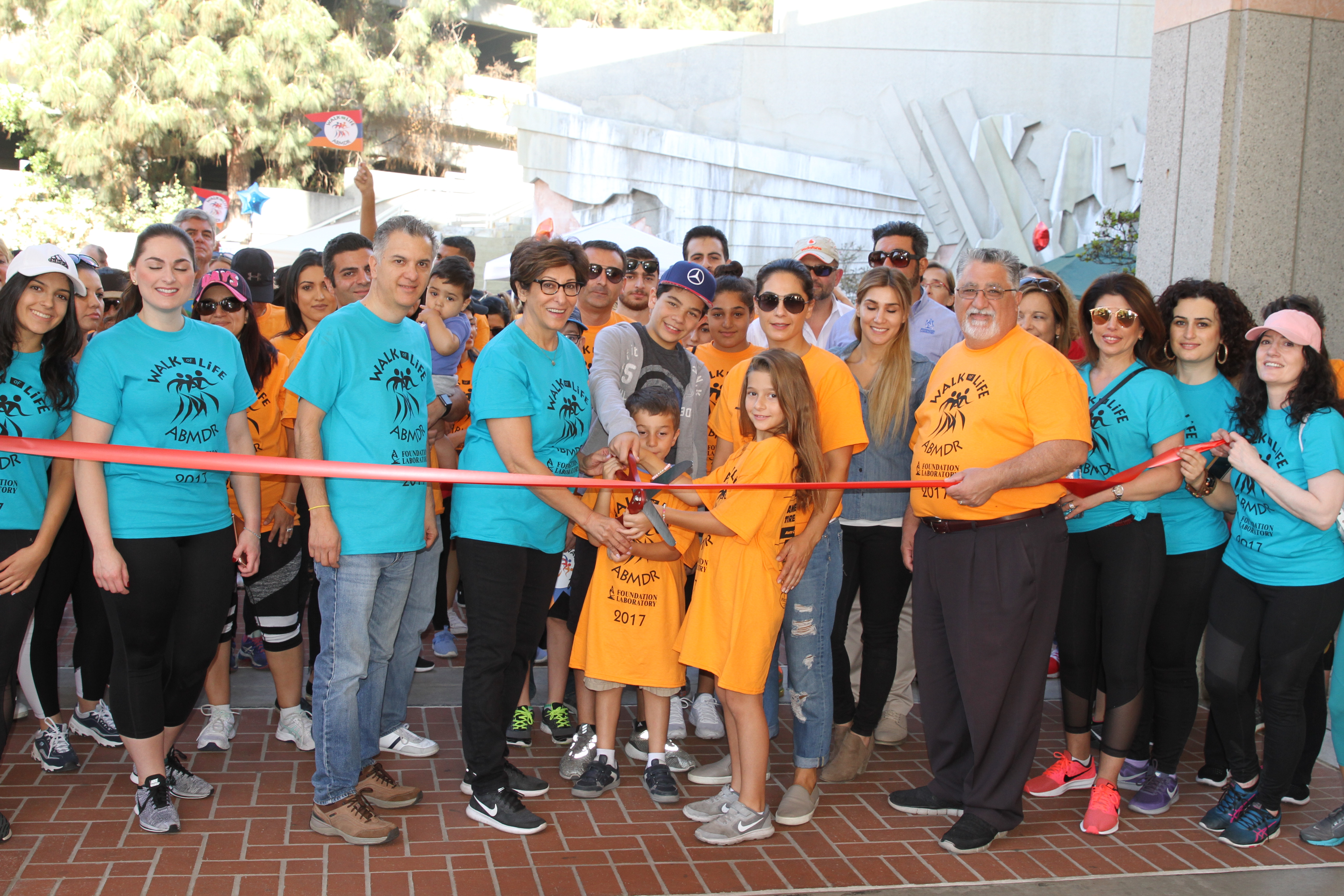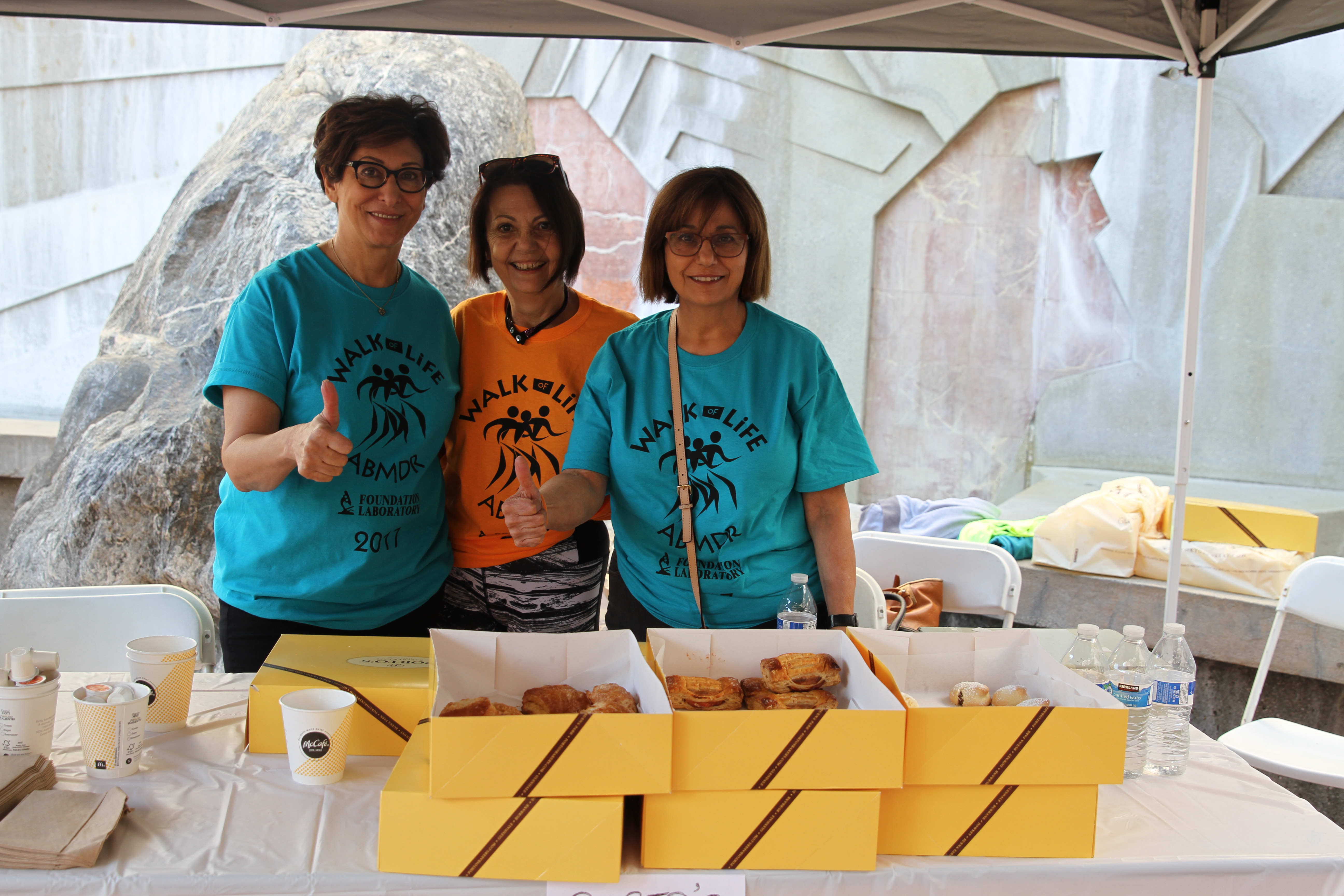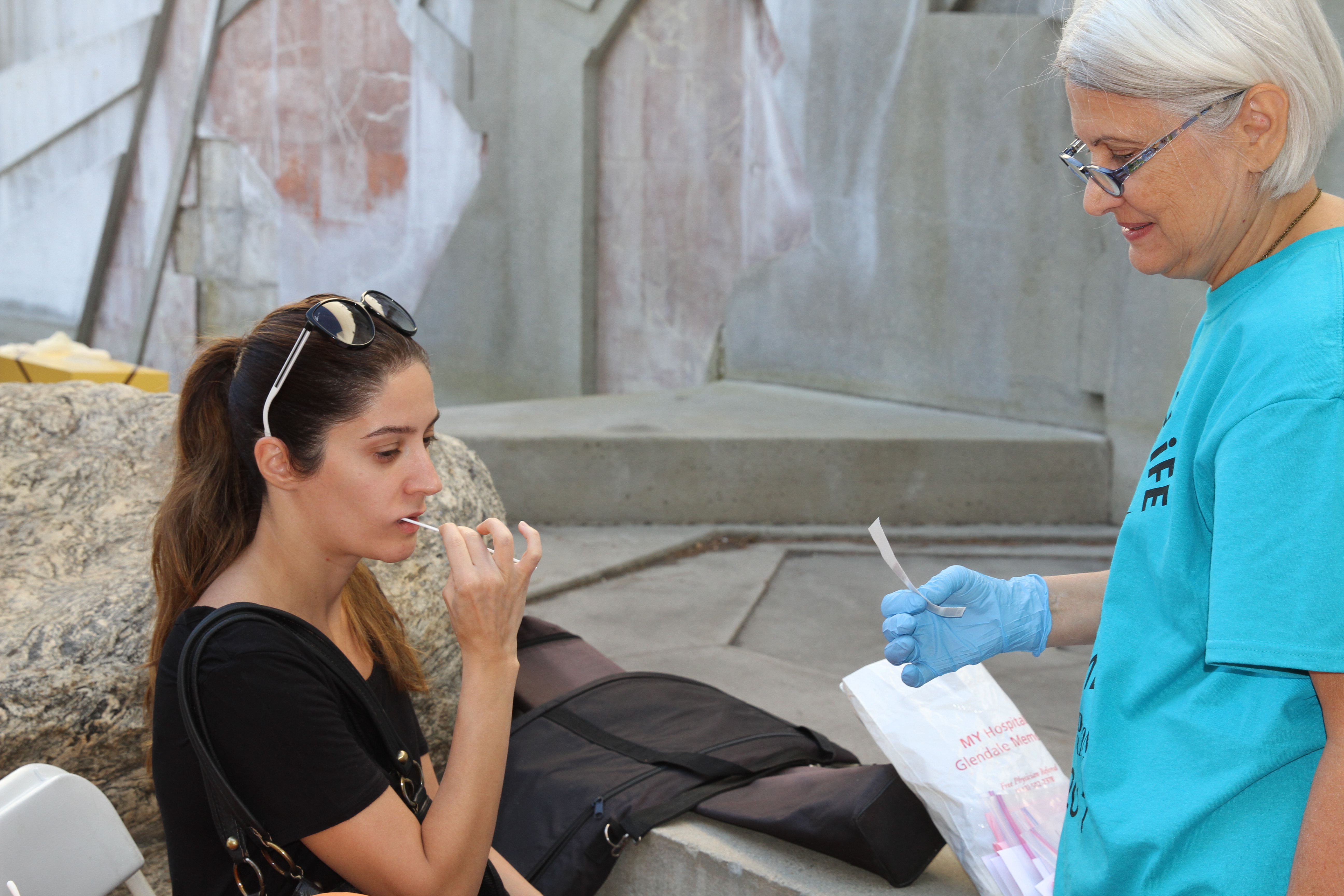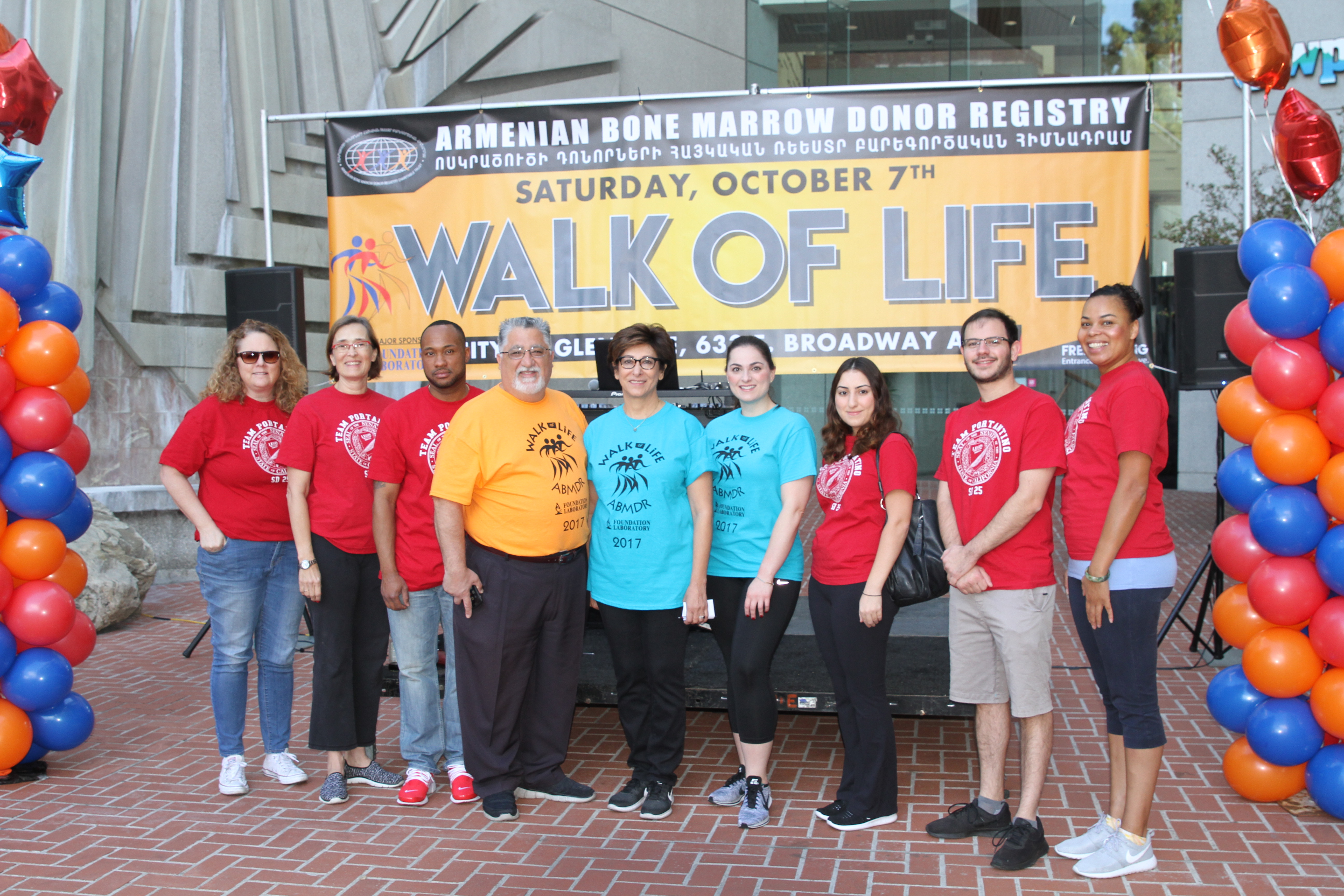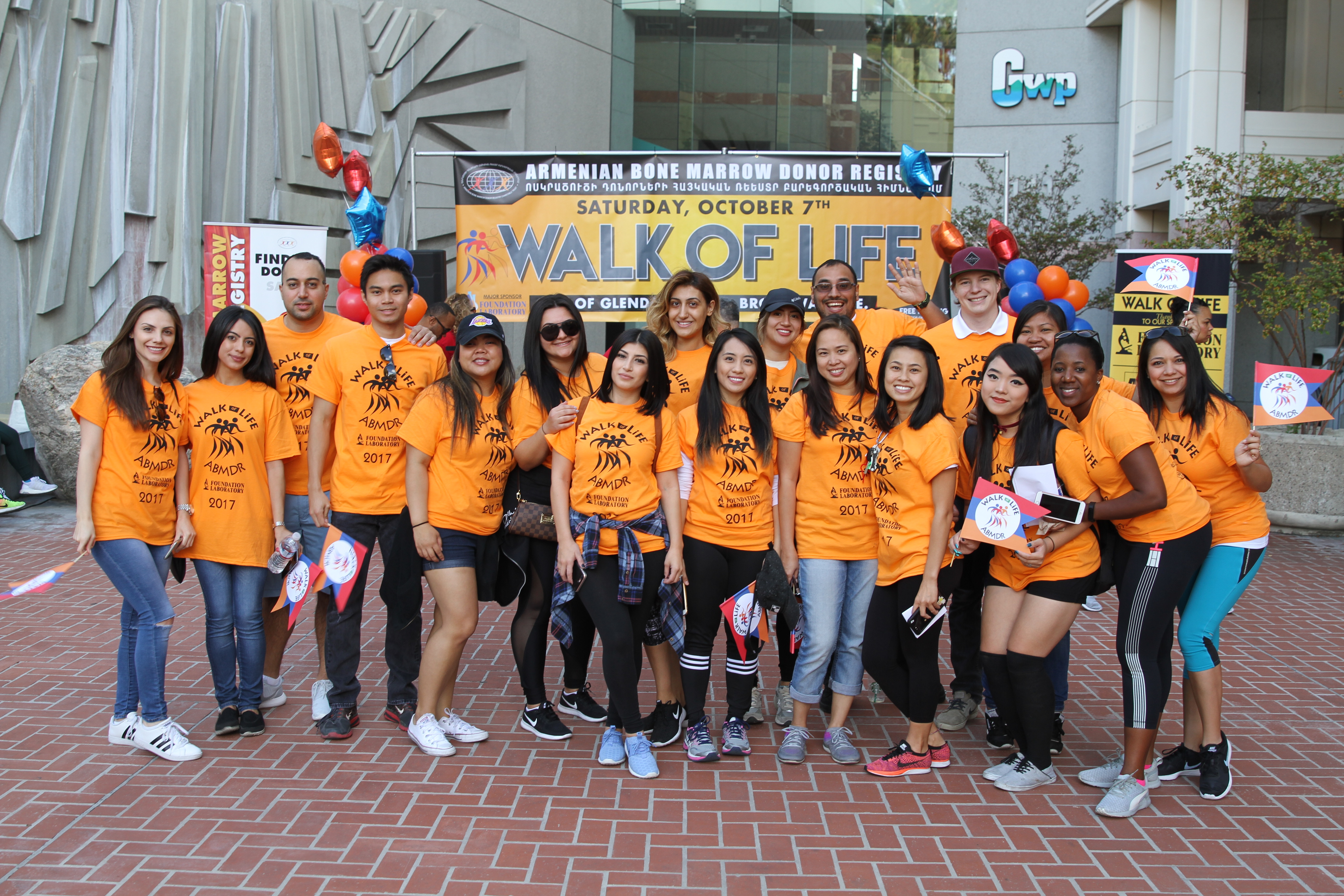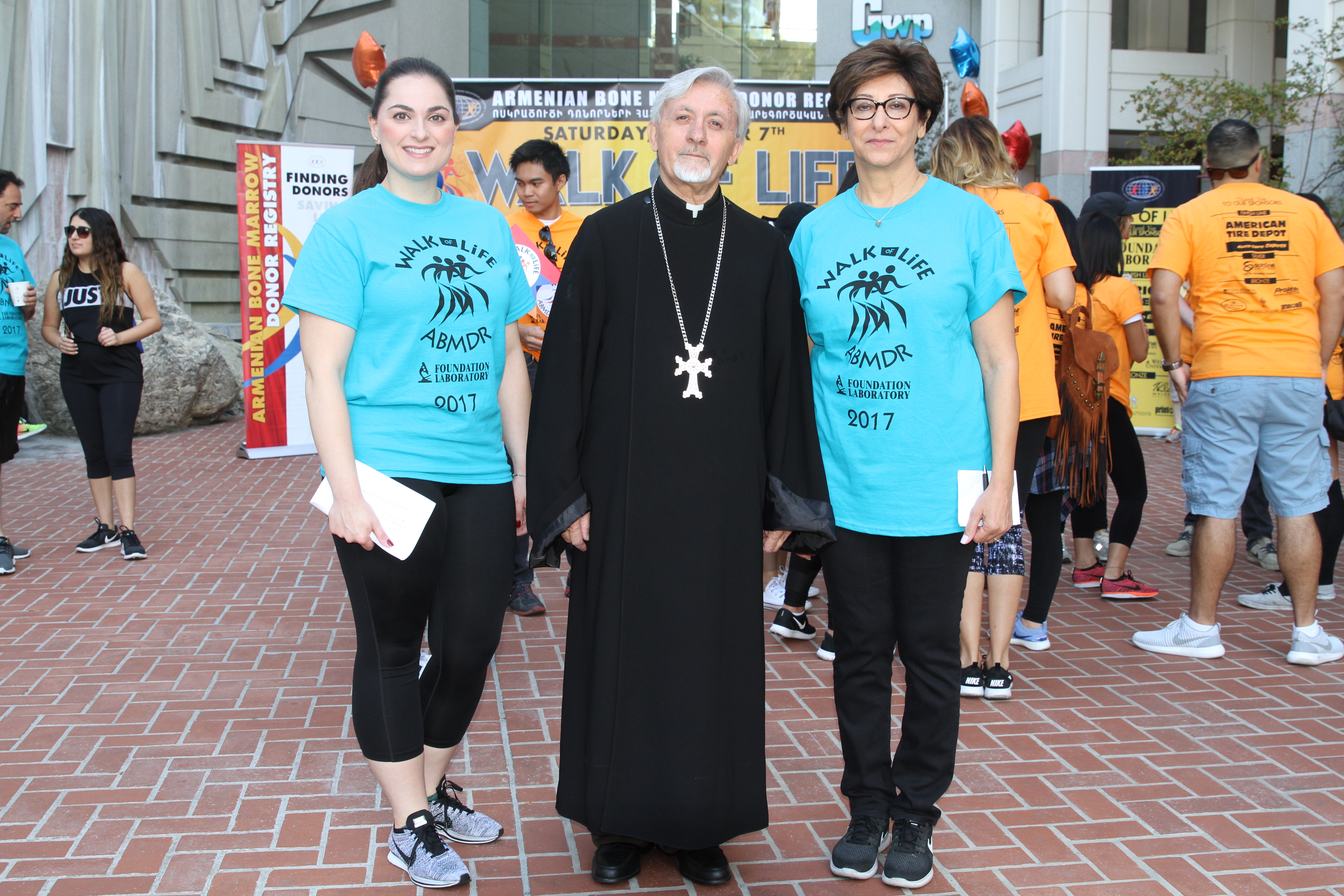 Photos by Aleko Boghoskhanian.
About the Armenian Bone Marrow Donor Registry: Established in 1999, ABMDR, a nonprofit organization, helps Armenians and non-Armenians worldwide survive life-threatening blood-related illnesses by recruiting and matching donors to those requiring bone marrow stem cell transplants. To date, the registry has recruited over 29,000 donors in 30 countries across four continents, identified over 4,190 patients, and facilitated 30 bone marrow transplants. For more information, call (323) 663-3609 or visit abmdr.am.
# # #