ABMDR kicks off 20th-anniversary events in Artsakh and Armenia
Los Angeles, July 12, 2019 — This month, the Armenian Bone Marrow Donor Registry (ABMDR) began to mark its 20th anniversary by organizing and participating in a number of events in Artsakh and Armenia. 
On July 1, an ABMDR team traveled to Artsakh in order to both celebrate the 20th anniversary of the organization and recruit donors. The ABMDR team comprised Dr. Frieda Jordan, president; Dr. Sevak Avagyan, executive director; ABMDR Board members and supporters including Mr. and Mrs. Stepan and Linda Vartanian as well as Kristina Sokurenko (daughter of Dr. Arpenik Avagyan and Dr. Evgeni Sokurenko); and staff members from ABMDR's Stem Cell Harvesting Center in Yerevan.
The first recruitment drive was held in Chartar, a village in the Martuni Region. Later in the day, an ABMDR-organized concert was held at one of the area's barracks. The concert's featured singers, including Leyla Saribekyan, Davit Amalyan, and Gohar Hovhannisyan, created great enthusiasm among the garrison's soldiers and officers, many of whom joined the renowned performers in singing and dancing to patriotic songs.
"Our soldiers constitute an immensely important segment of our donor registry, since young, healthy donors are ideal for facilitating life-saving transplants by donating their stem cells," Dr. Jordan said and continued: "Apart from this, Artsakh continues to play a crucial role in the success of our work, not only in terms of its heartfelt enthusiasm for our mission, but the tangible fact that no less than 8,000 of our more than 30,000 registered donors are residents of Artsakh."   
The events in Martuni were made all the more significant as the ABMDR team was joined by the family of a local boy, a cancer patient who is in desperate need of a matched donor for a life-saving stem cell transplant. The child's family helped facilitate additional recruitment drives for ABMDR, at both City Hall and the Martuni Hospital.
Kristina Sokurenko, who helped with the recruitment drives and experienced the community-outreach process first-hand, commented on the impassioned efforts of the boy's family to find a matched donor. She said, "Matching bone marrow donors and patients is far more complex than matching blood types, and it was not lost on the young patient's father, who understood that finding a donor for his son was like finding a needle in a haystack. To him, every single person who registered as a potential donor that day offered a renewed glimmer of hope: that the next woman or the next man walking into the room could turn out to be the perfect match the family was praying for. This is the battle that ABMDR wages every single day – by constantly expanding its donor pool, it closes the gap between a patient's suffering and the hope for survival." 
In all, the recruitment events in the Martuni Region resulted in a total of more than 250 new recruits, including a large number of soldiers and officers, who joined ABMDR as potential bone marrow stem cell donors. 
Subsequently ABMDR leaders spoke at two major medical conferences in Armenia. On July 3, Dr. Frieda Jordan participated in the Second Pan-Armenian Hematology Symposium, held in Yerevan, during which she delivered a presentation on ABMDR's two decades of medical service to the global Armenian community.
On July 5, Dr. Jordan, along with Dr. Avagyan and ABMDR medical director Dr. Mihran Nazaretyan, participated in the Fifth International Medical Congress of Armenia, also held in Yerevan. During the conference segment dedicated to Diaspora-Armenia collaboration, Dr. Jordan made a presentation on the pan-national nature of the ABMDR mission. On his part, Dr. Nazaretyan lectured on the psychological and logistical preparation of matched donors for the stem cell donation process.
Organized by the Armenian Medical International Committee and attended by over 700 doctors from across the world, the Medical Congress in Yerevan once again functioned as a global forum for sharing cutting-edge medical expertise and new ideas.  
The significance of ABMDR's 20th-anniversary events has been further amplified by the fact that currently a team of ABMDR scientists and doctors is getting ready to perform the organization's 33rd stem cell harvesting. The donor, a Los Angeles resident, has volunteered to travel to Yerevan to donate his stem cells. The painless, non-invasive procedure is slated to take place by the end of this month.
About the Armenian Bone Marrow Donor Registry: Established in 1999, ABMDR, a nonprofit organization, helps Armenians and non-Armenians worldwide survive life-threatening blood-related illnesses by recruiting and matching donors to those requiring bone marrow stem cell transplants. To date, the registry has recruited over 30,000 donors in 31 countries across four continents, identified over 9,000 patients, and facilitated 32 bone marrow transplants. For more information, call (323) 663-3609 or visit abmdr.am.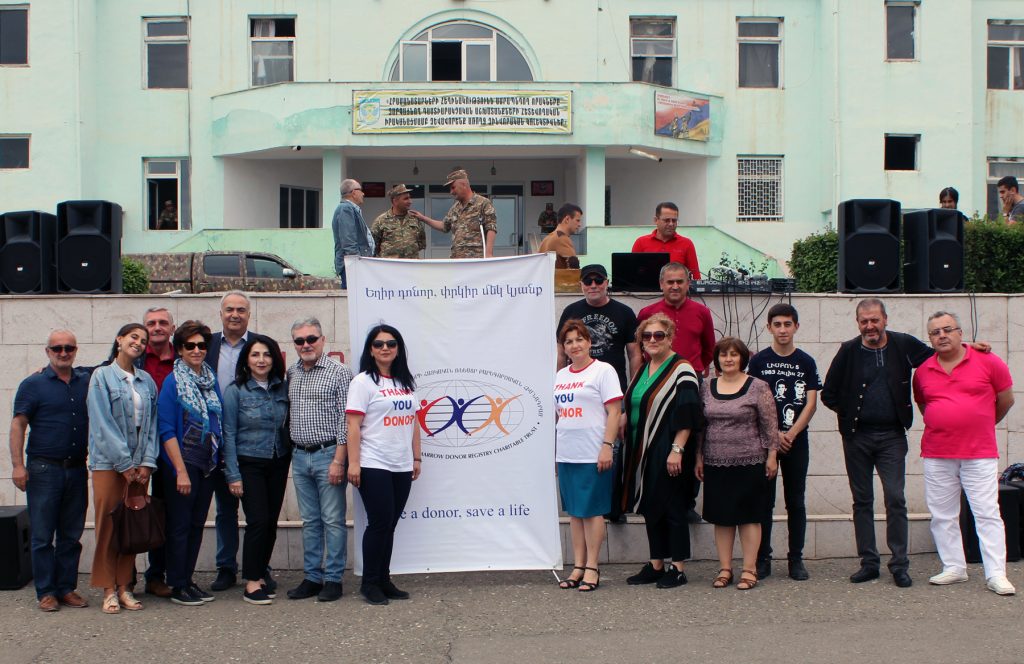 The ABMDR team with concert performers in front of the barracks in Martuni.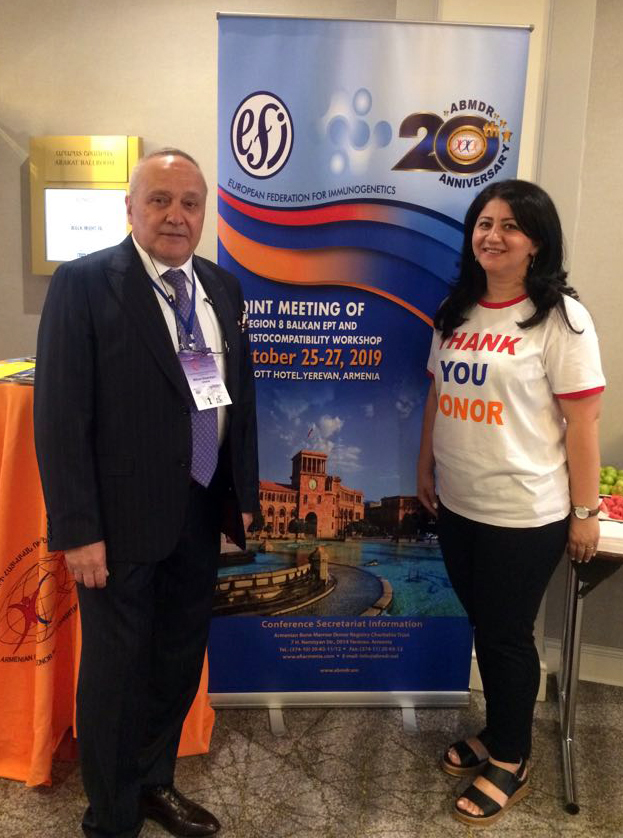 Dr. Mihran Nazaretyan and an ABMDR Lab staff member at the AMIC Conference.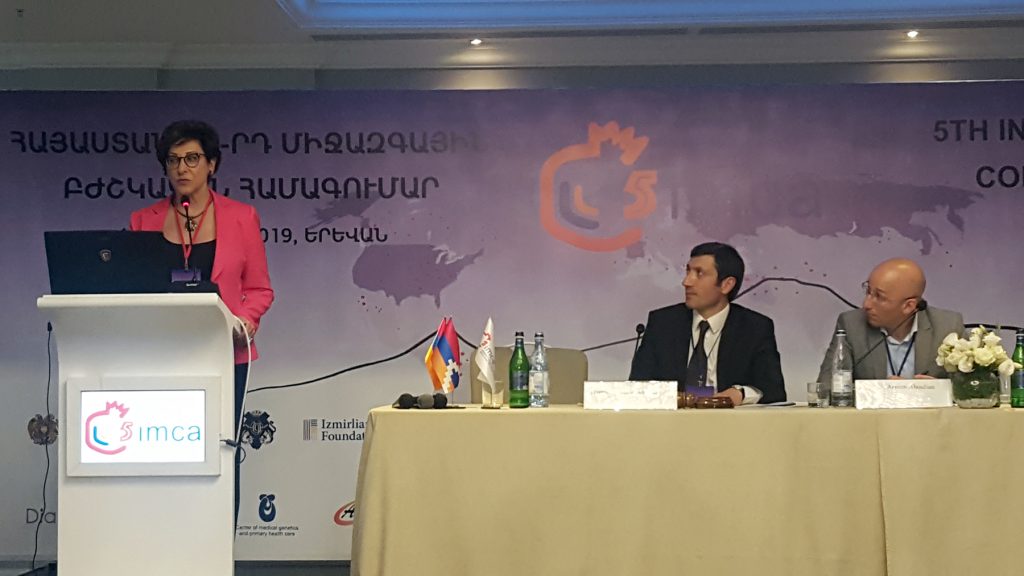 Dr. Frieda Jordan speaking at the AMIC Conference.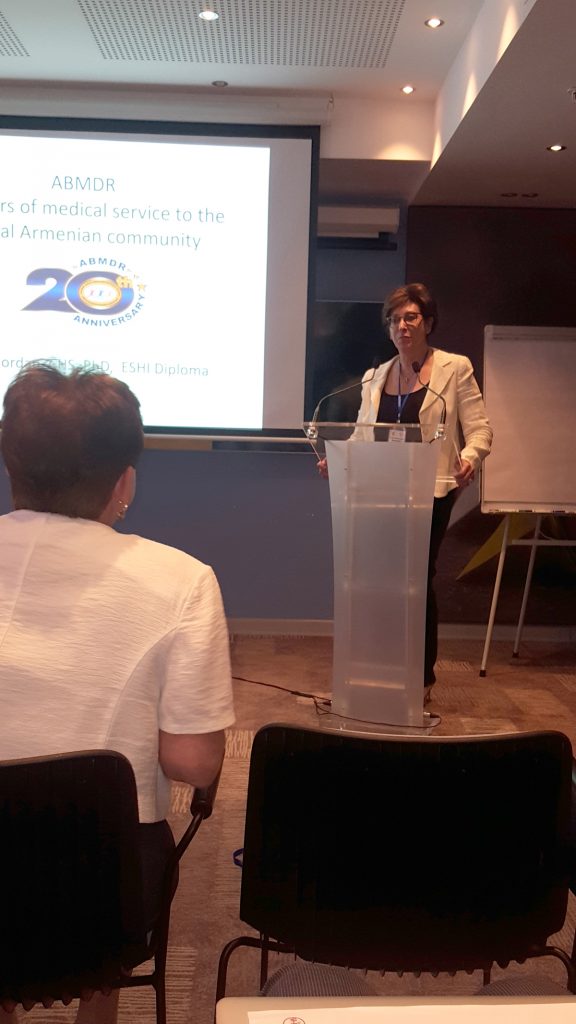 Dr. Frieda Jordan speaking at the Pan-Armenian Hematology Symposium.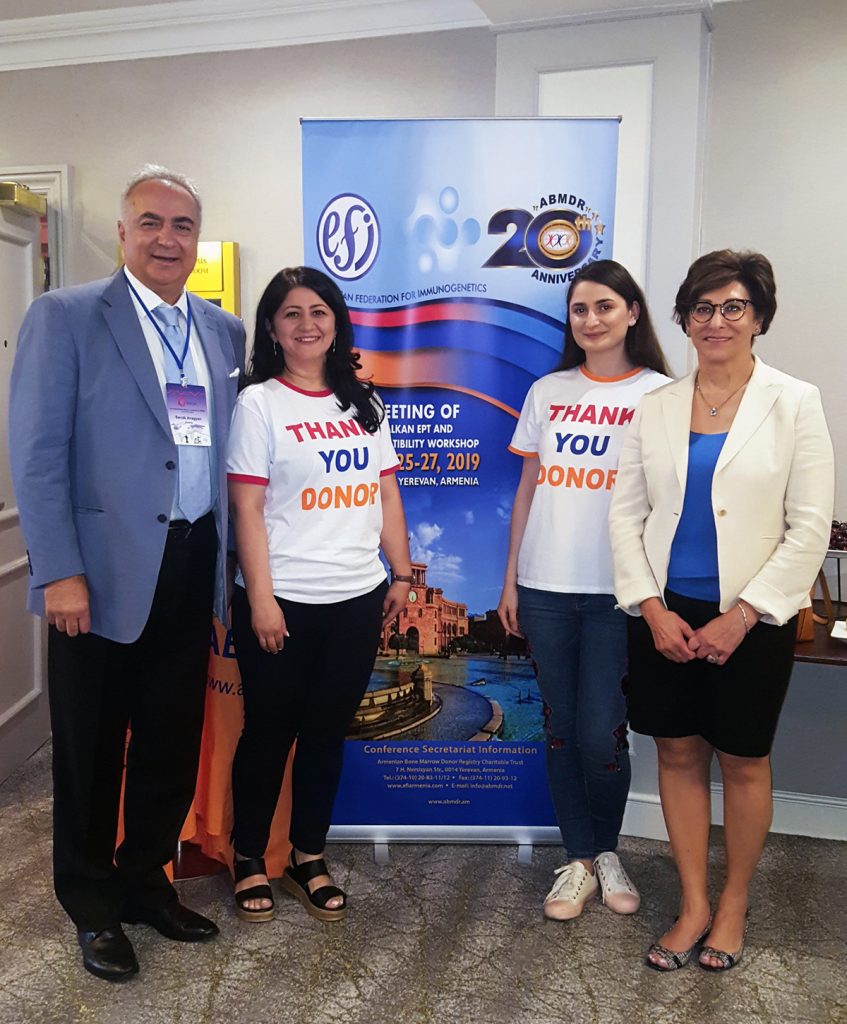 The ABMDR team at the AMIC Conference.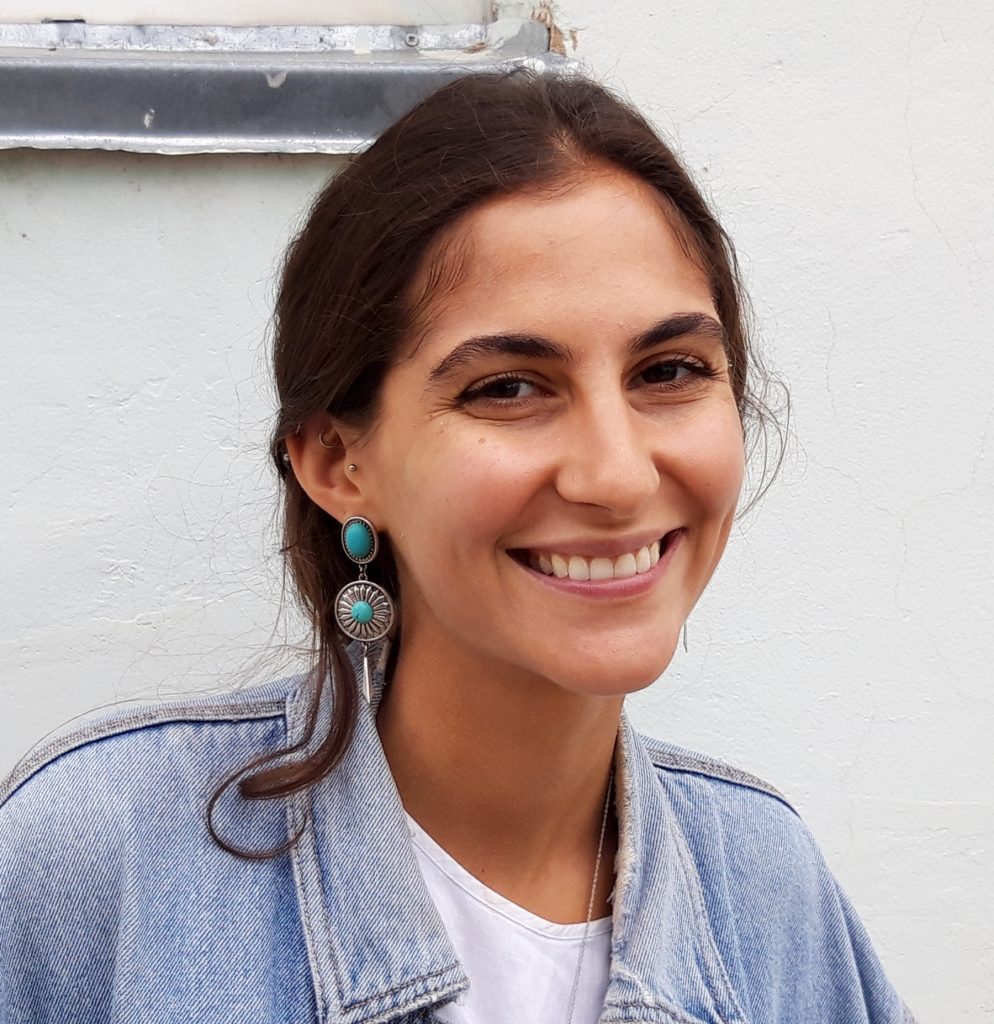 Supporter Kristina Sokurenko traveled to Artsakh as part of the ABMDR team.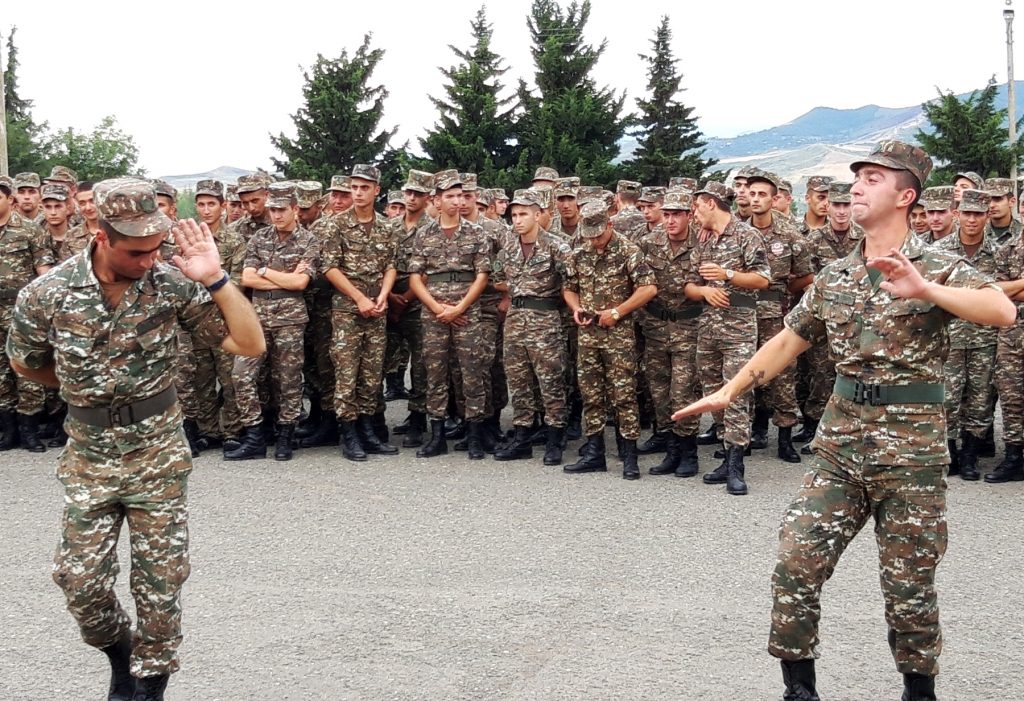 Soldiers dancing to a patriotic song at the Martuni barracks.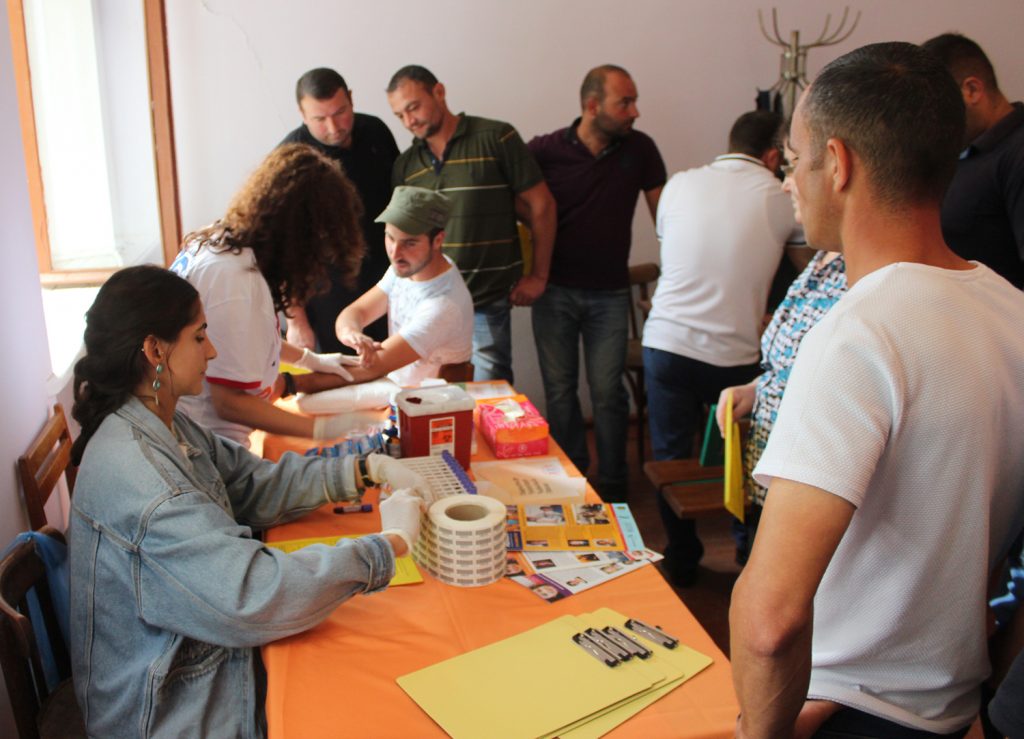 A scene from the donor recruitment in Chartar.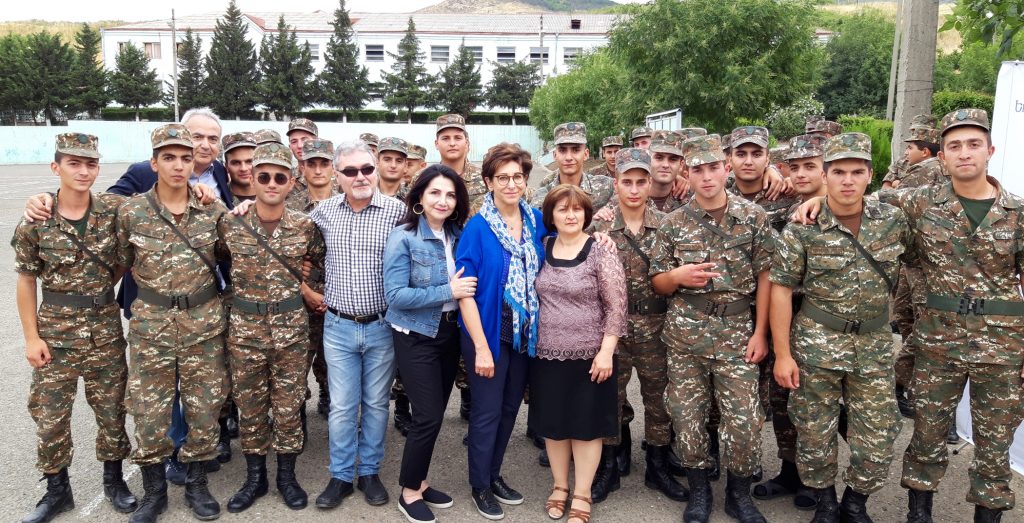 ABMDR team members, including Mr. and Mrs. Stepan and Linda Vartanian and Dr. Frieda Jordan, flanked by soldiers at the Martuni barracks.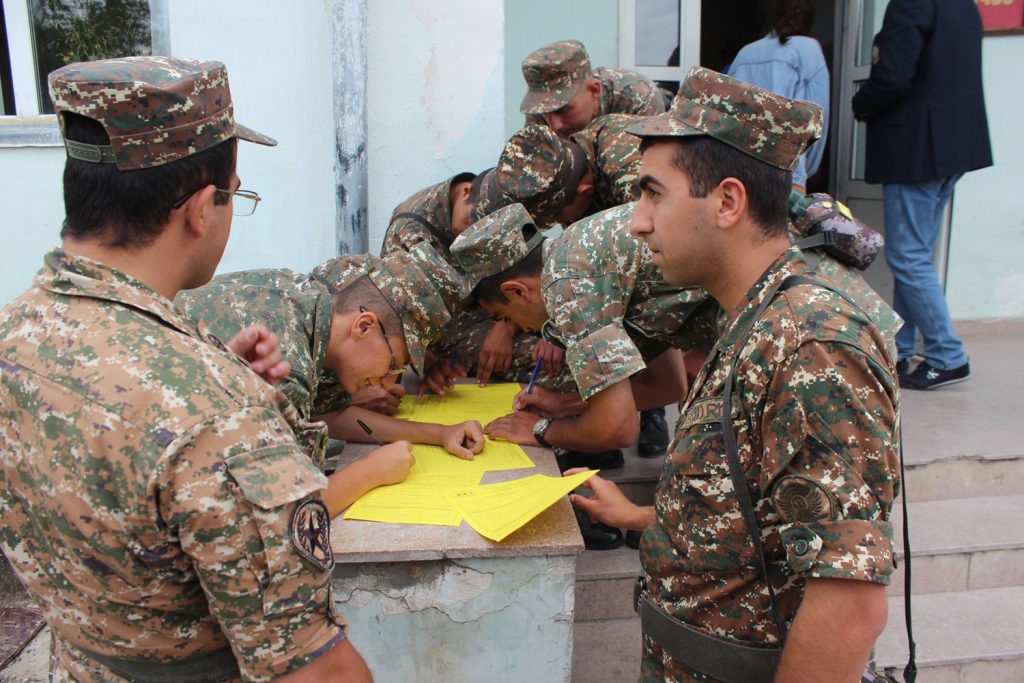 A scene from the recruitment at the Martuni barracks.