ABMDR's 18th anniversary celebrated at Los Angeles Gala
The event is attended by hundreds of supporters, including elected officials and community leaders.
Los Angeles, September 6, 2017 — On the evening of August 27, more than 300 supporters attended Match for Life, the 18th annual Gala of the Armenian Bone Marrow Donor Registry (ABMDR). The festive pan-Armenian event was held at the Taglyan Cultural Center, in Los Angeles. The Gala was made possible by the major sponsorship of Adventist Health Glendale.
Following a cocktail hour and silent auction in the beautiful foyer and terrace of the Taglyan Cultural Center, the evening's main program began inside the hall. The Master of Ceremonies was Dr. Vicken Sepilian, a longtime ABMDR supporter and past president of the Armenian-American Medical Society.
"Every aspect of our gathering tonight embodies the essence of generosity," Dr. Sepilian said in his welcome remarks. "The Armenian Bone Marrow Donor Registry, an organization that's based on generosity, is celebrating its 18th anniversary. This is an organization that consists of donors who donate their own tissue, their own cells, as a generous gesture to improve the health of another person."
Dr. Sepilian went on to acknowledge the presence of several dignitaries and guests of honor, as well as representatives of community institutions and health organizations, including US Congressman Adam Schiff; Mary Chakerian, representing US Congressman Brad Sherman; California State Senator Anthony Portantino; California State Assemblymember Laura Friedman; Glendale City Council members Vartan Gharpetian (Mayor) and Vrej Aghajanian; Gregory Martayan, Chief Deputy of Public Safety for the Los Angeles City Council's Fifth District; Archbishop Hovnan Derderian, Primate of the Western Diocese; Archbishop Vatche Hovsepian, former Primate; Rev. Fr. Torkom Donoyan, representing Archbishop Moushegh Mardirossian, Prelate of the Western Prelacy; Rev. Fr. Haroutioun Tachejian, Parish Priest of St. James Armenian Church; Grand Commander Steven Kradjian of the Knights of Vartan; a representative of Kevin Roberts, President and CEO of Adventist Health Glendale; Dr. Neena Kapoor of Children's Hospital of Los Angeles; Dr. Nubar Boghossian of the Los Angeles Cancer Network; St. James Armenian Church Parish Council Board members Lily Balian and Patty Samarge; Dr. Zarmine Naccashian, President of the Armenian-American Nurses Association; ARS Western Regional Executive Board Chairperson Silva Poladian and Jasik Jerahian of the ARS; and Glendale Unified School District Board of Education members Greg Krikorian (Vice President) and Dr. Armina Gharpetian.
The invocation was performed by Archbishop Derderian. "We have a responsibility, bestowed upon us all, to make sure that we become bridges between God and people," the Primate said in his remarks. "The Armenian Bone Marrow Donor Registry has truly become a bridge between God and humanity. God bless all of you for being here, because you are, together, apostles of Christ."
Subsequently remarks were delivered by Congressman Adam Schiff, a strong supporter and advocate of ABMDR. "Thanks to the extraordinary work of Dr. Frieda Jordan, her colleagues, and fellow volunteers," Schiff said, "thousands of bone marrow donors have joined ABMDR, making it possible to match bone marrow donors with patients and save lives all over the world. Tonight, we come to you to celebrate the great work of this organization, rededicate ourselves to the task ahead, and acknowledge some very extraordinary volunteers and supporters for their outstanding contributions to our community."
Congressman Schiff's address was followed by remarks from Gala Chair Sona Ashjian and Co-Chair Amy Boyadjian. "Tonight, we are here to thank those very special individuals and businesses for believing in our cause and helping us fulfill our mission," Ashjian said and continued, "I'd like to convey our heartfelt thanks to Adventist Health Glendale for their generous yearly contribution, Mr. and Mrs. Viken and Salpi Mankerian of Mission Wine and Spirits for their continued support, and Mr. and Mrs. Ara and Aleen Tchaghlassian of American Tire Depot for their sponsorship of tonight's event as well as our annuals walkathons."
On her part, Amy Boyadjian said, "ABMDR embodies the Armenian nation's will to endure, to beat the odds and survive, and to thrive once again. These are exactly the things we strive for when we work with our patients and their families. And just as we're all affected equally, we also have a far better chance of beating the odds of life-threatening illnesses if we join forces. There is strength in numbers. That's where ABMDR comes in. That's where you come in."
Next to address the gathering was the evening's keynote speaker, Dr. Frieda Jordan, President of ABMDR. "The strength of our organization comes from two sources: the work of our volunteers, and the solidarity of our supporters," Dr. Jordan said. "Thanks to you, our selfless volunteers, and thanks to you, our generous sponsors, benefactors, and grassroots supporters, ABMDR is able to not only fulfill its life-saving mission, but also grow, enhance its internationally recognized global operations, and reach out to more and more communities across the globe."
"The work of ABMDR throughout the past year has been marked by some wonderful milestones," Dr. Jordan continued. "We held our first-ever Cancer Awareness Symposium, in Los Angeles; the Argentinean-Armenian community joined our global family, thus making Argentina the 30th in the roster of countries where we work; and we facilitated our 30th bone marrow transplant. As importantly, our long-cherished dream of having a transplantation center in Armenia came true, with ABMDR entering into a close partnership with this landmark institution; and ABMDR's HLA-Typing Lab in Yerevan vastly expanded its IT infrastructure. Tonight, on the very special occasion of our 18th anniversary, I convey our profound gratitude to each and every one of you who are moving mountains to bring to others the most precious gift imaginable: the gift of life!"
Also during her remarks, Dr. Jordan extended a warm welcome to longtime ABMDR supporter Dr. Nubar Boghossian, for recently joining the organization's Board of Directors.
Afterwards Dr. Jordan was joined on stage by Sona Ashjian and Amy Boyadjian to honor the 2017 ABMDR award recipients. The ABMDR Lifetime Achievement Award was conferred on longtime supporter and ABMDR Board member Amalia Kiureghlian; the Organization of the Year Award was presented to Providence High School (accepted by Principal Allison Castro); and the Business of the Year Award was presented to American Tire Depot (accepted by President and CEO Ara Tchaghlassian).
At this juncture of the event, the attendees were shown a short documentary on the 30th transplantation facilitated by ABMDR. The heartwarming documentary centered on Sergey, a young Artsakh army officer who recently donated his stem cells to save the life of a patient in Iran.
Following a musical interlude, featuring the lively sounds of the Allen G. Acoustical Ensemble, Dr. Jordan was once again joined by Sona Ashjian and Amy Boyadjian to present awards. The ABMDR Woman of the Year Award was conferred on Ramella Markarian, Vice President of Business Development at Adventist Health Glendale and a member of the ABMDR Board; and the Man of the Year Award was bestowed on Robert Barsam, an avid ABMDR supporter, Chairman of the St. James Armenian Church Memorial Fund, and former Grand Commander of the Knights of Vartan. The Volunteer of the Year Awards were presented to Aleko Boghoskhanian, Nairi Krafian, and Arpine Zohrabyan.
In her acceptance remarks, Ramella Markarian said, "Behind every honoree, stand families and individuals who make so many sacrifices to allow us to do what we do, to get involved in the community and contribute to great causes. I'd like to thank my incomparable husband and my entire family, for always being there. I feel blessed to have every one of you in my life. I also would like to dedicate this award to my role model, and my true inspiration: my mom. Five years ago, she was diagnosed with a complicated cancer. She put up a fierce fight. She was courageous, and taught us again how to be brave, and I love her for that."
In turn, Robert Barsam said, "This is an exceptional and happy moment in my life, and I am truly thankful to Dr. Frieda Jordan and her colleagues for this honor. I first met Dr. Jordan 16 years ago, at the Annual Convocation of the Knights and Daughters of Vartan, where she was invited to present the mission of ABMDR. As a result of her wonderful presentation, our organization has helped support the work of ABMDR ever since. Dr. Jordan was also invited to introduce the ABMDR mission at the St. James Armenian Church, as a result of which the Parish often includes ABMDR in its annual donations. Tonight, the honor bestowed on me is made all the more significant by the presence of the current and past Primates of the Western Diocese, Rev. Fr. Haroutioun Tachejian, Rev. Fr. Torkom Donoyan, my wonderful family, and esteemed colleagues, including Lily Balian, Patty Samarge, Zaven Kazazian, and Steve Kradjian."
Following the conferment of the awards, guests were entertained by the marvelous performances of the Allen G. Acoustical Ensemble, while many supporters participated in the silent auction in the hall's foyer.
In the concluding segment of the event, the 2017 ABMDR Lottery winners were announced as the young ABMDR Angels drew the lots.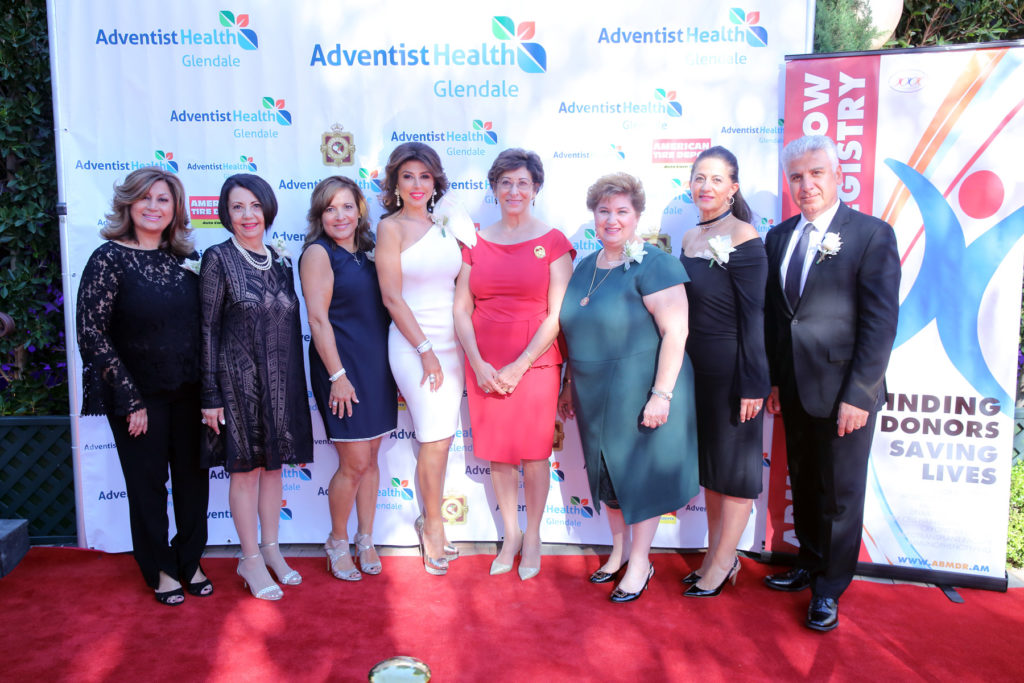 Members of the ABMDR Gala Committee.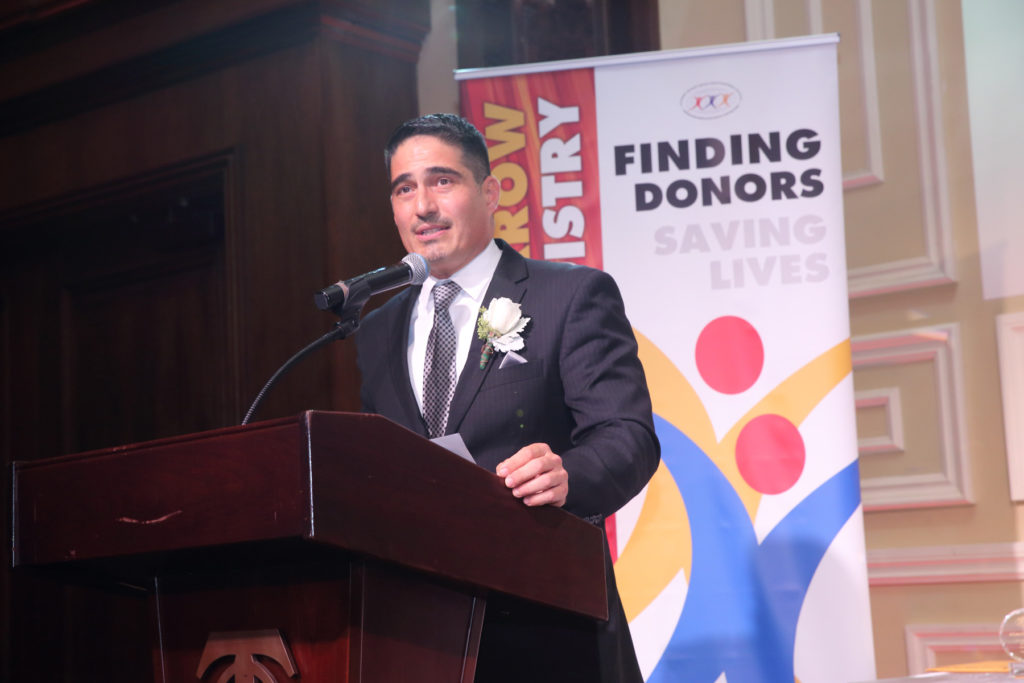 Dr. Vicken Sepilian, the Gala's Master of Ceremonies.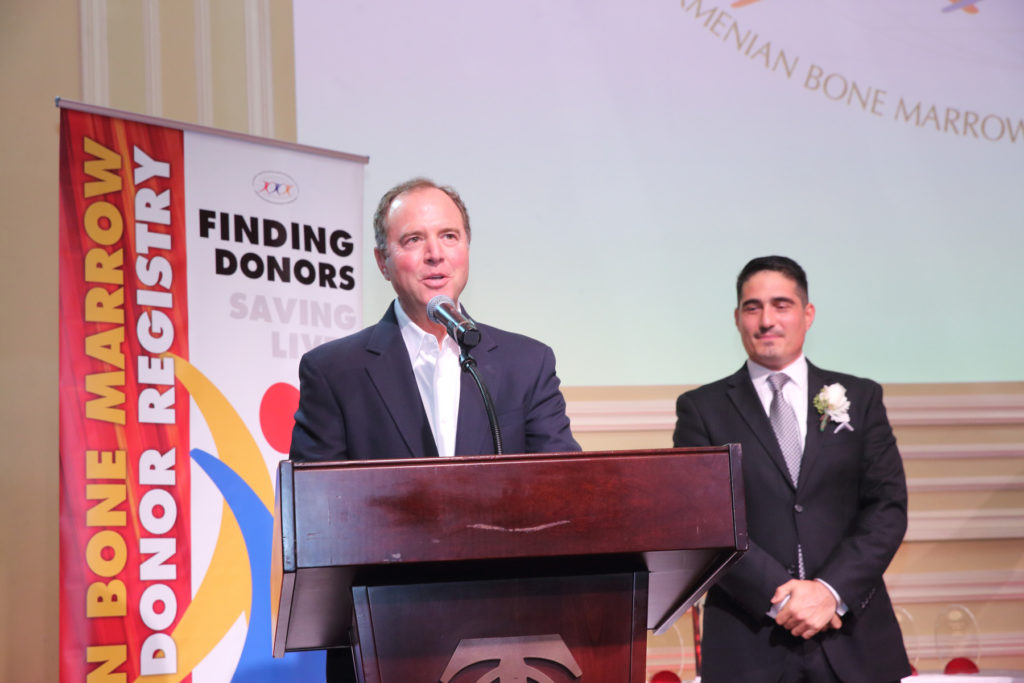 US Congressman Adam Schiff.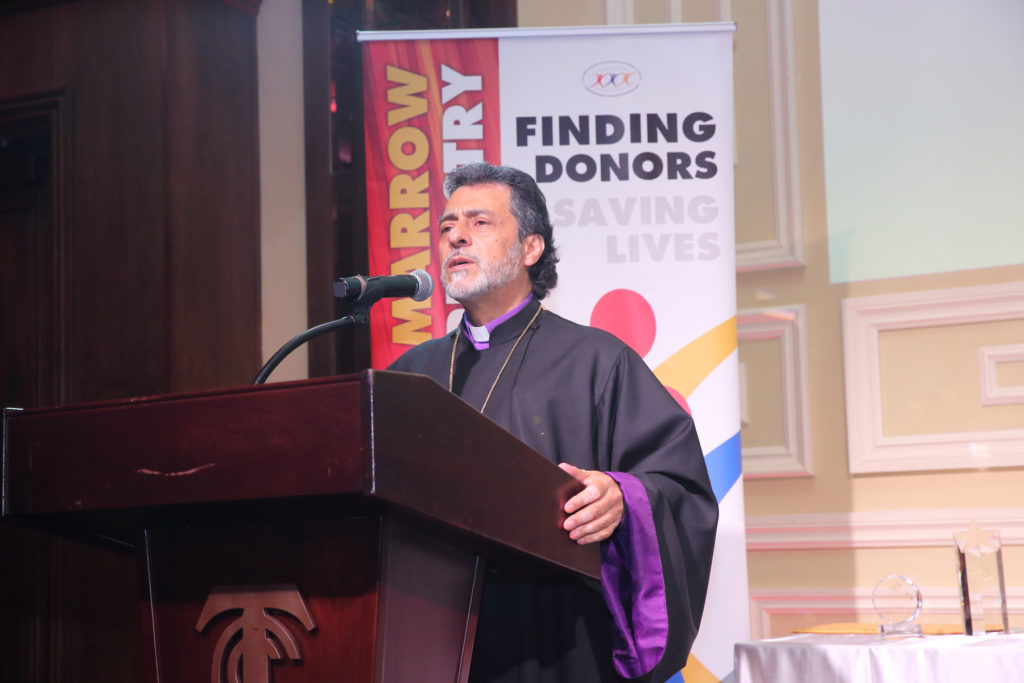 Archbishop Hovnan Derderian.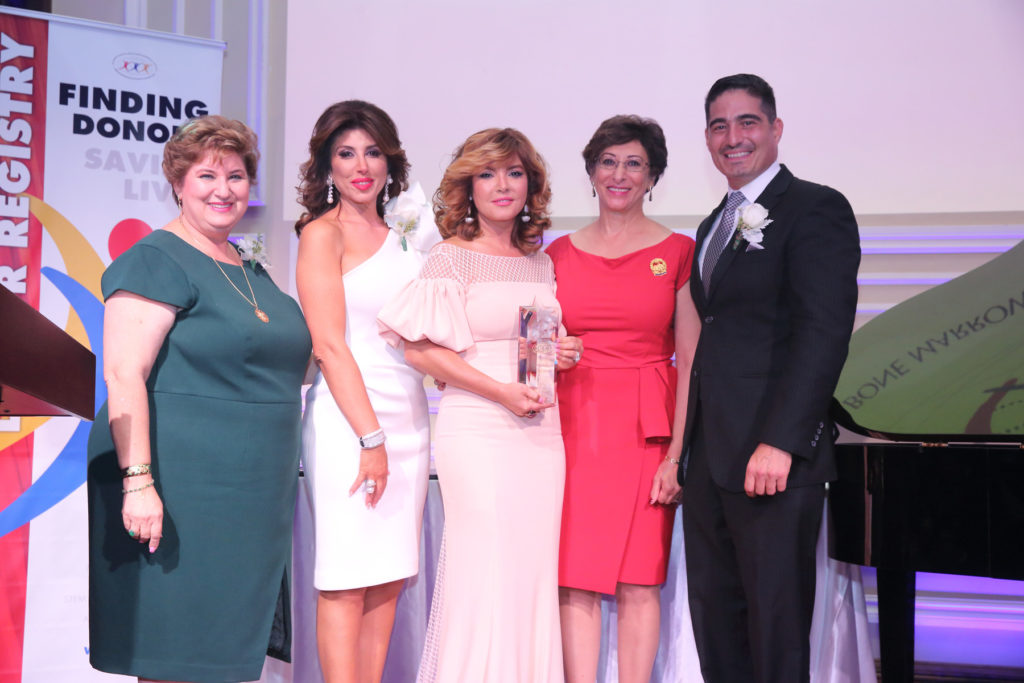 Ramella Markarian (third from left), Woman of the Year.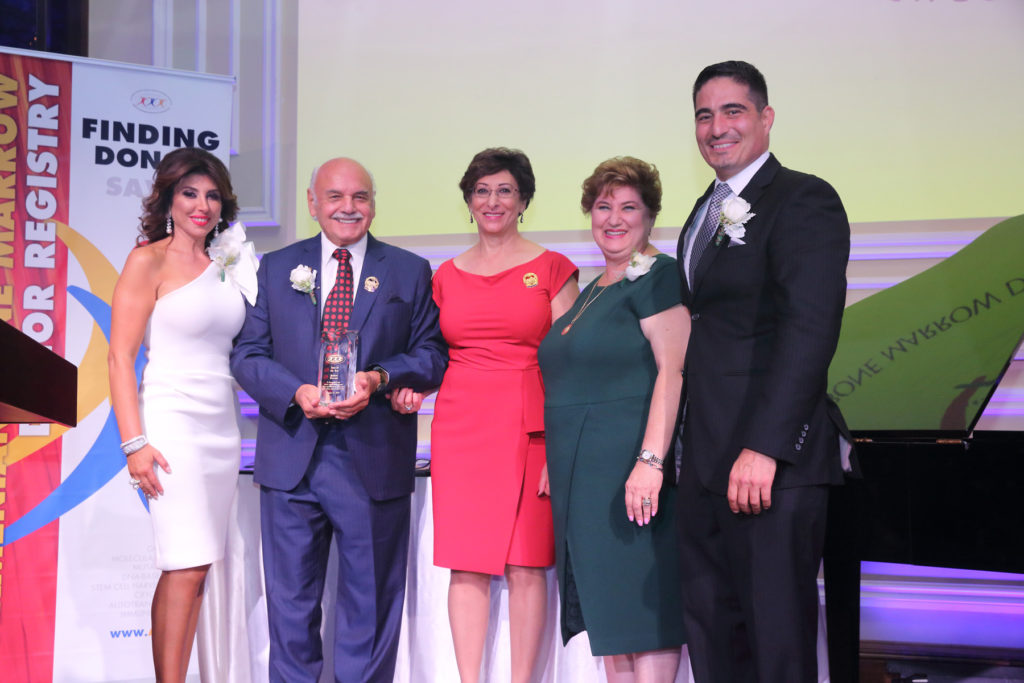 Robert Barsam, Man of the Year.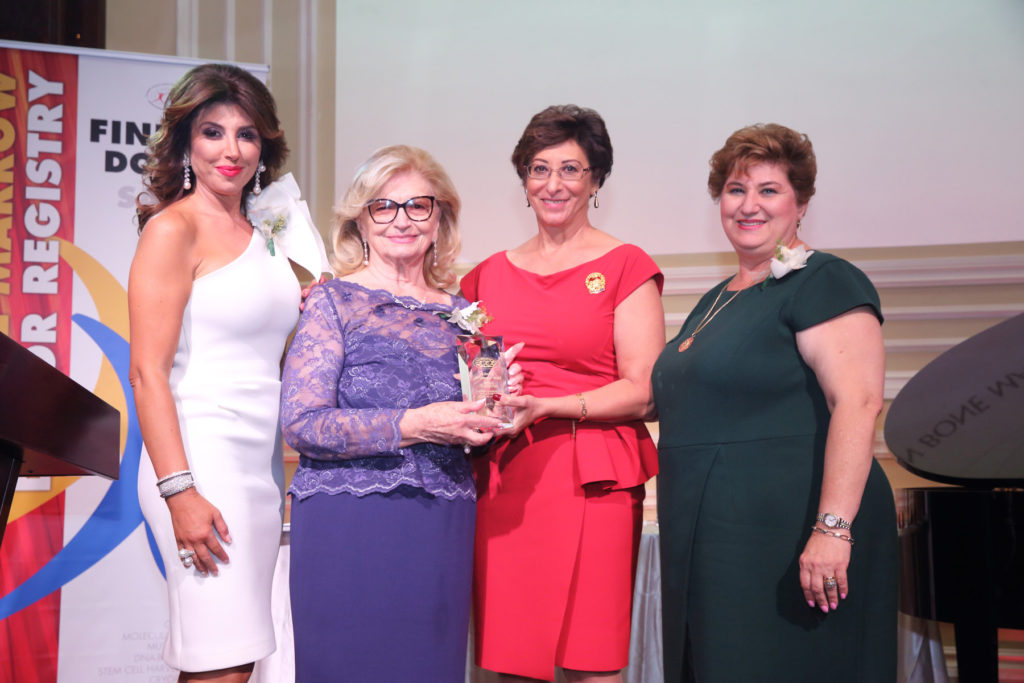 Amalia Kiureghlian (second from left), recipient of the Lifetime Achievement Award.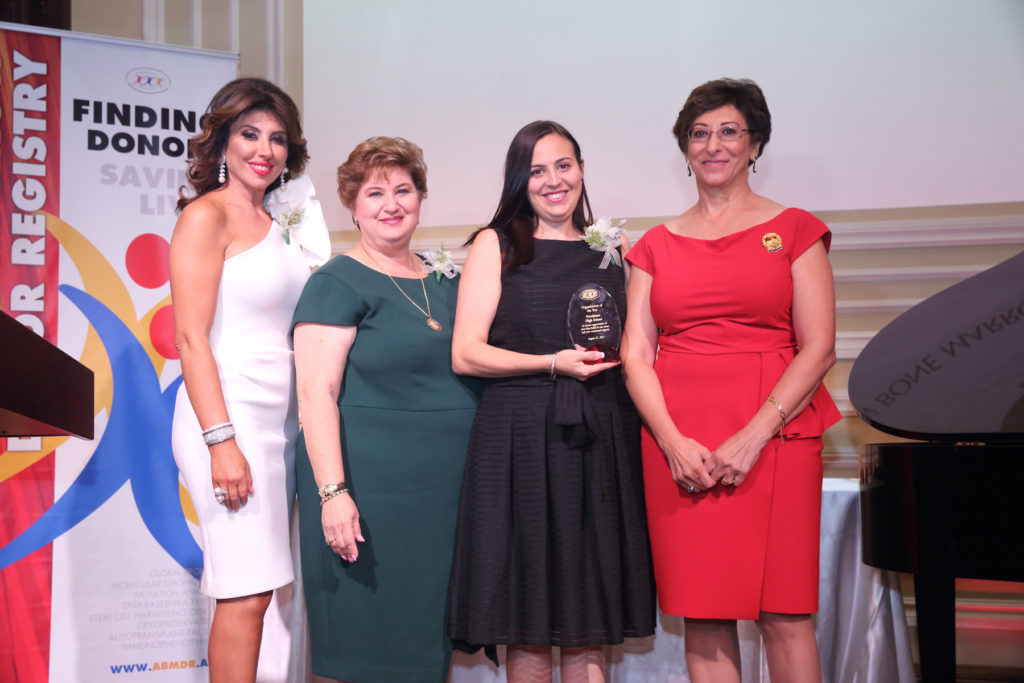 Allison Castro (third from left), principal of Providence High School, the ABMDR Organization of the Year.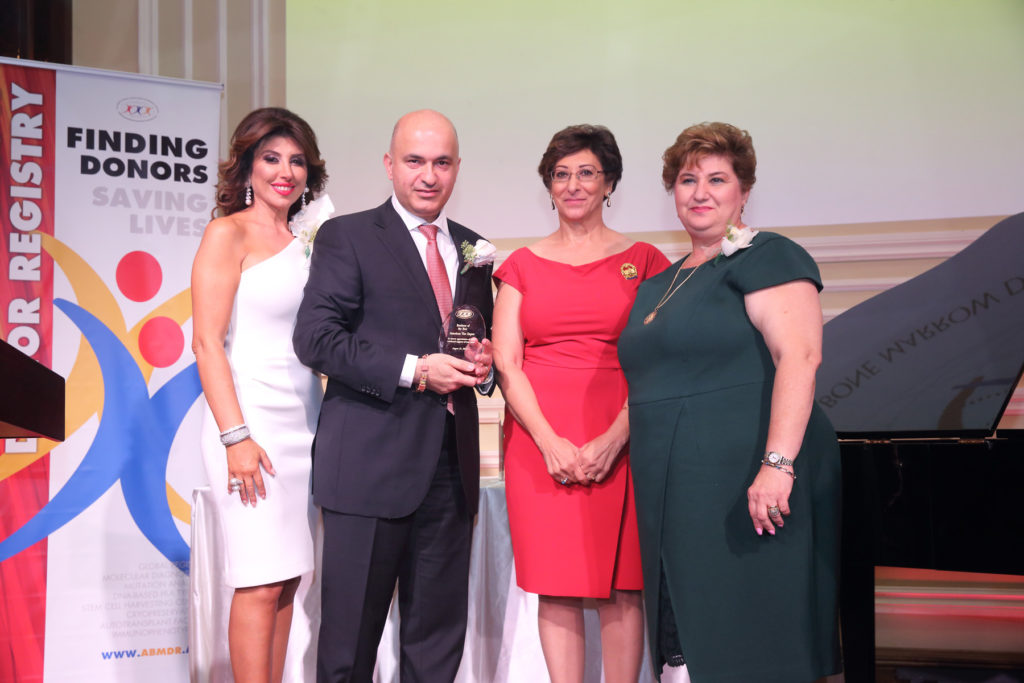 Ara Tchaghlassian, President and CEO of American Tire Depot, the ABMDR Business of the Year.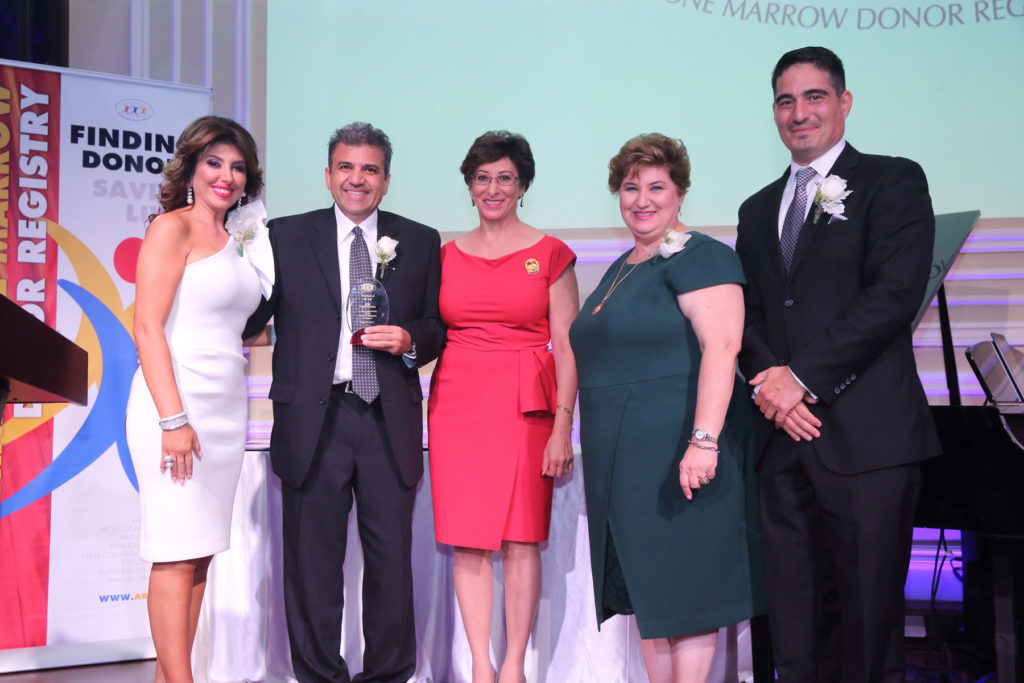 Aleko Boghoskhanian, Volunteer of the Year.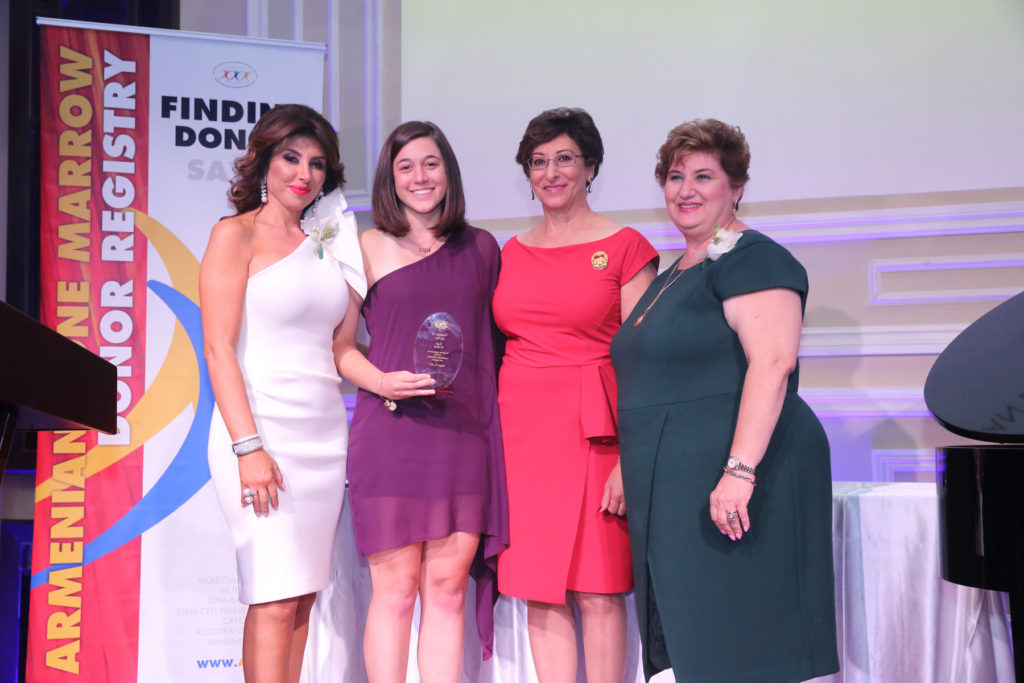 Nairi Krafian (second from left), Volunteer of the Year.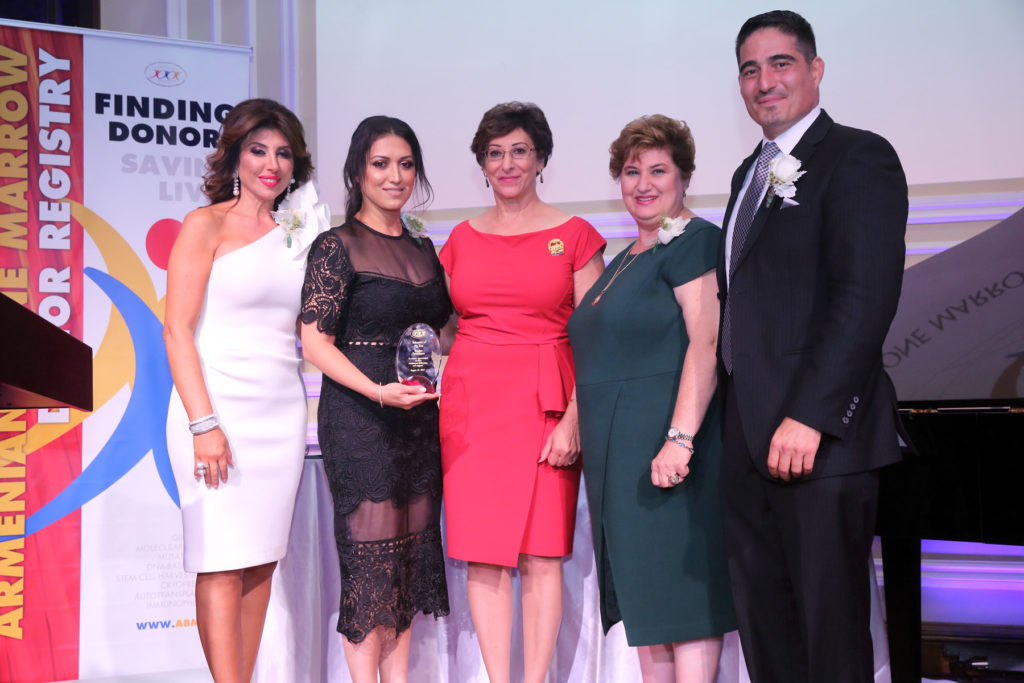 Arpine Zohrabyan (second from left), Volunteer of the Year.
Photos by Shahe Melelian / Arka Photography, courtesy of ABMDR.
About the Armenian Bone Marrow Donor Registry: Established in 1999, ABMDR, a nonprofit organization, helps Armenians and non-Armenians worldwide survive life-threatening blood-related illnesses by recruiting and matching donors to those requiring bone marrow stem cell transplants. To date, the registry has recruited over 29,000 donors in 30 countries across four continents, identified over 4,190 patients, and facilitated 30 bone marrow transplants. For more information, call (323) 663-3609 or visit abmdr.am.