Los Angeles, January 27, 2018 – In what has become a cherished annual tradition, members of the Board of the Armenian Bone Marrow Donor Registry (ABMDR) visited His Eminence Archbishop Moushegh Mardirossian, Prelate, at the Western Prelacy; and His Eminence Archbishop Hovnan Derderian, Primate, at the Western Diocese, on January 23 and 25, respectively.
During the visits, members of the ABMDR delegation thanked both Archbishops for their outstanding leadership in supporting the life-saving mission of ABMDR. In particular, the delegation expressed gratitude to the Archbishops for boosting ABMDR's community-outreach efforts by featuring the organization on the television programs of the Diocese and the Prelacy, and for raising public awareness of ABMDR's work through annual prayer days.
For many years now, Diocese and Prelacy churches throughout Southern California have observed a special day of prayers for patients of ABMDR, as requested by Archbishops Derderian and Mardirossian. In their sermons during this special annual occasion, the Archbishops familiarize their flocks with the work of ABMDR, offer prayers for all patients and volunteers of the organization, and encourage congregants to join the ranks of ABMDR as potential bone marrow stem cell donors. Moreover, ABMDR representatives are given the opportunity to further educate churchgoers, by providing information about the deeply rewarding process of helping save someone's life by becoming a bone marrow donor.
As they met with Archbishops Mardirossian and Derderian on January 23 and 25, members of the ABMDR delegation presented to the Archbishops an overview of the Registry's activities and achievements in the course of the past year, and discussed plans and prospects for expanding the organization's work in and beyond California.
On their part, Archbishops Derderian and Mardirossian commended ABMDR's most recent accomplishments — including the 30th life-saving transplant facilitated by ABMDR in 2017 — and once again praised the selfless dedication of the Registry's volunteers, who work in the United States, Armenia, Artsakh, and 26 other countries across the globe. The Archbishops also reaffirmed their strong support of the ABMDR mission, and reiterated their commitment to helping ensure its continued success.
Commenting on the visits with the Primate and the Prelate, ABMDR president Dr. Frieda Jordan said, "Both Archbishop Hovnan Derderian and Archbishop Moushegh Mardirossian are true pillars of ABMDR. They care deeply about health issues affecting our community and support our mission, by helping raise public awareness of our work and contributing to the success of our outreach, recruitment, and fundraising events. We are blessed to have such leaders, and convey our profound gratitude to them."
Photos of Diocese Visit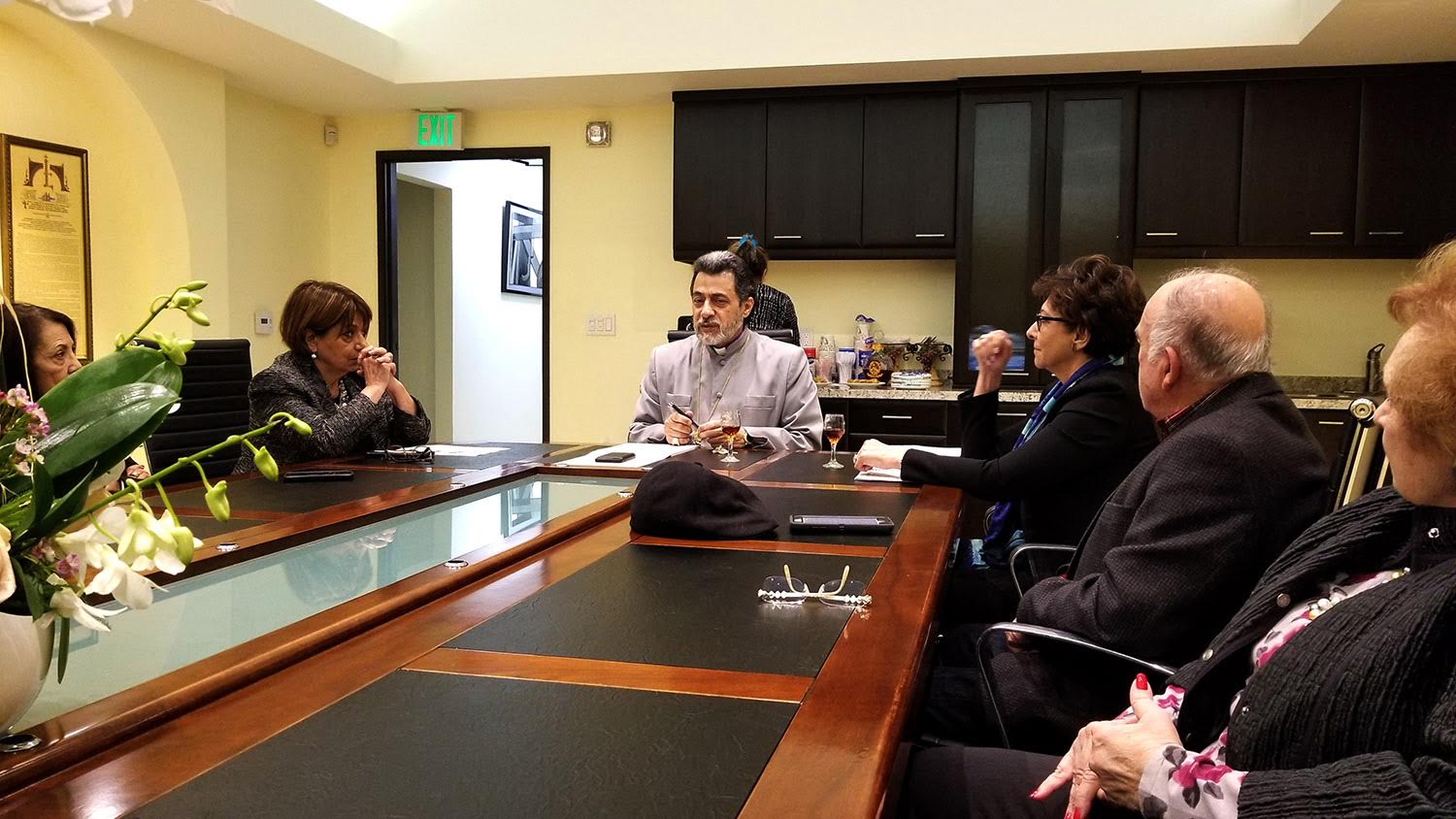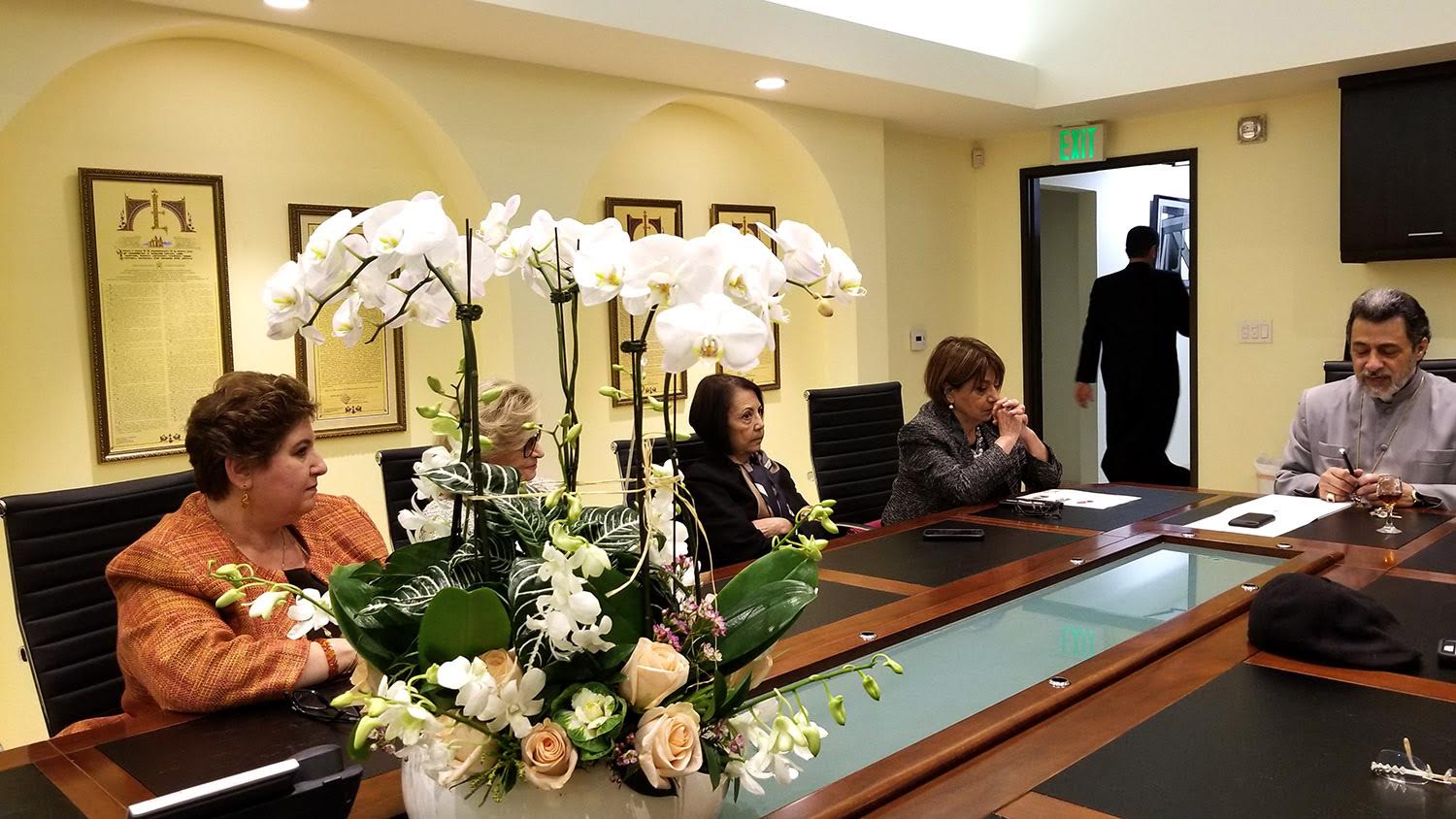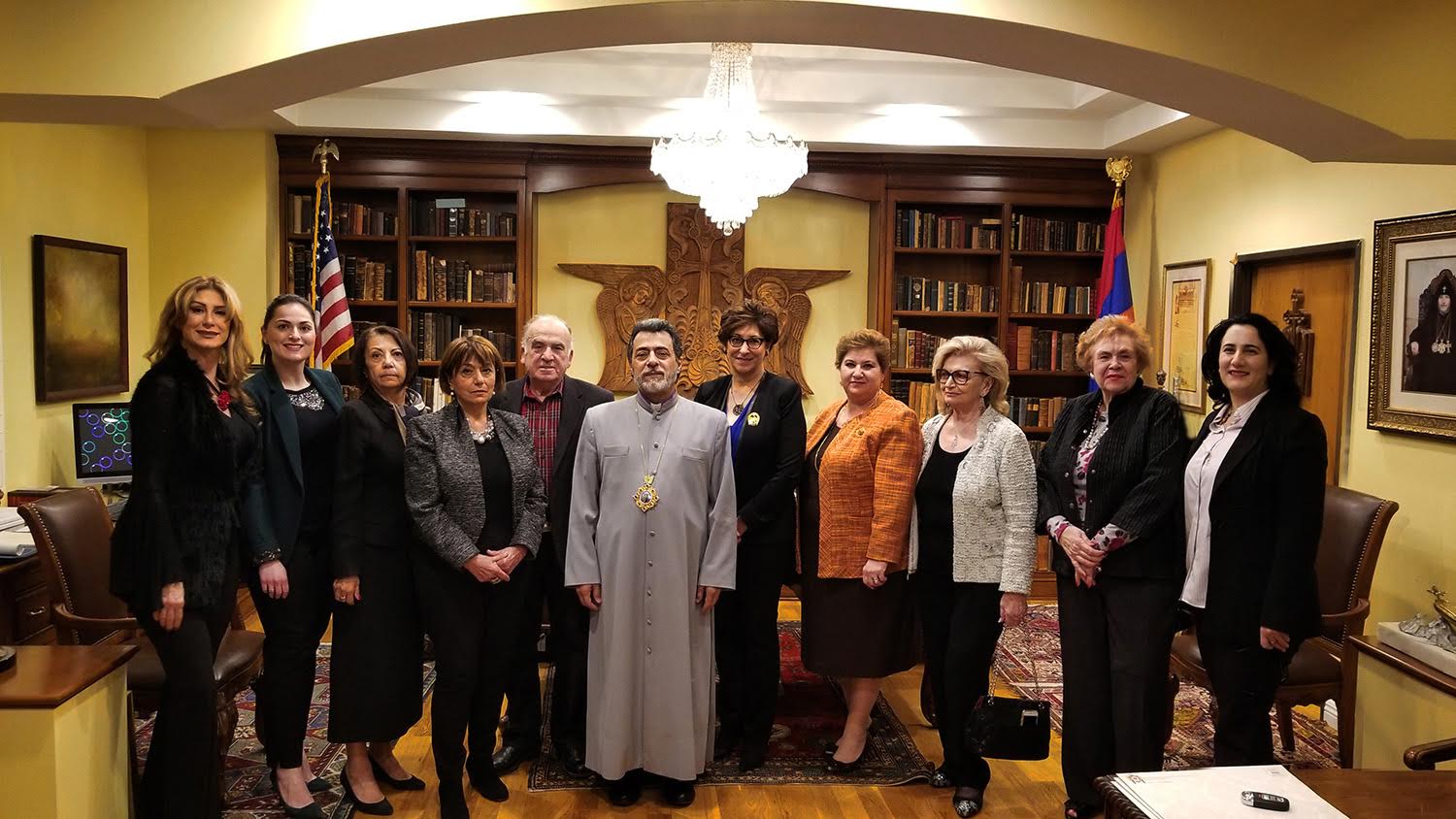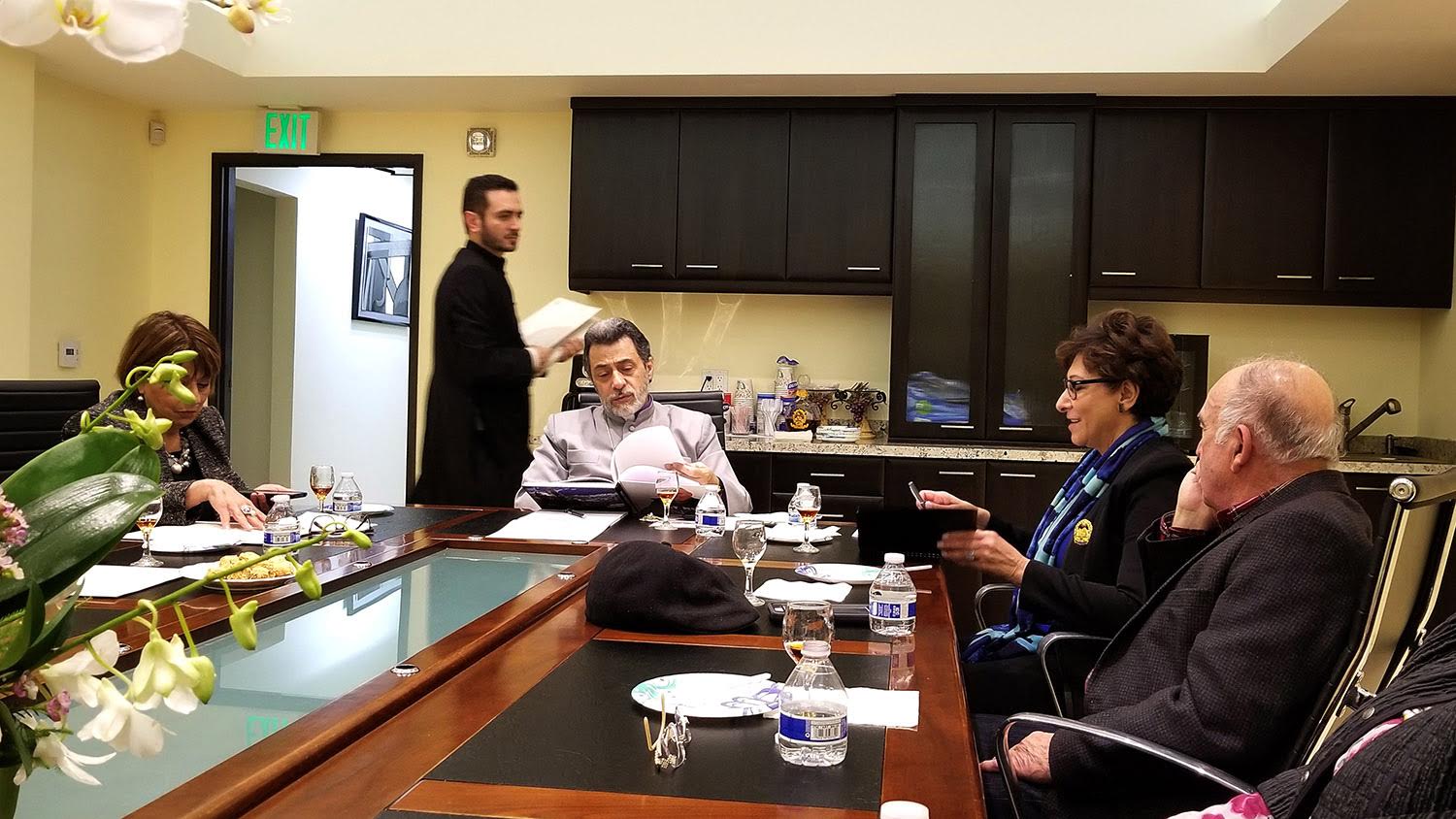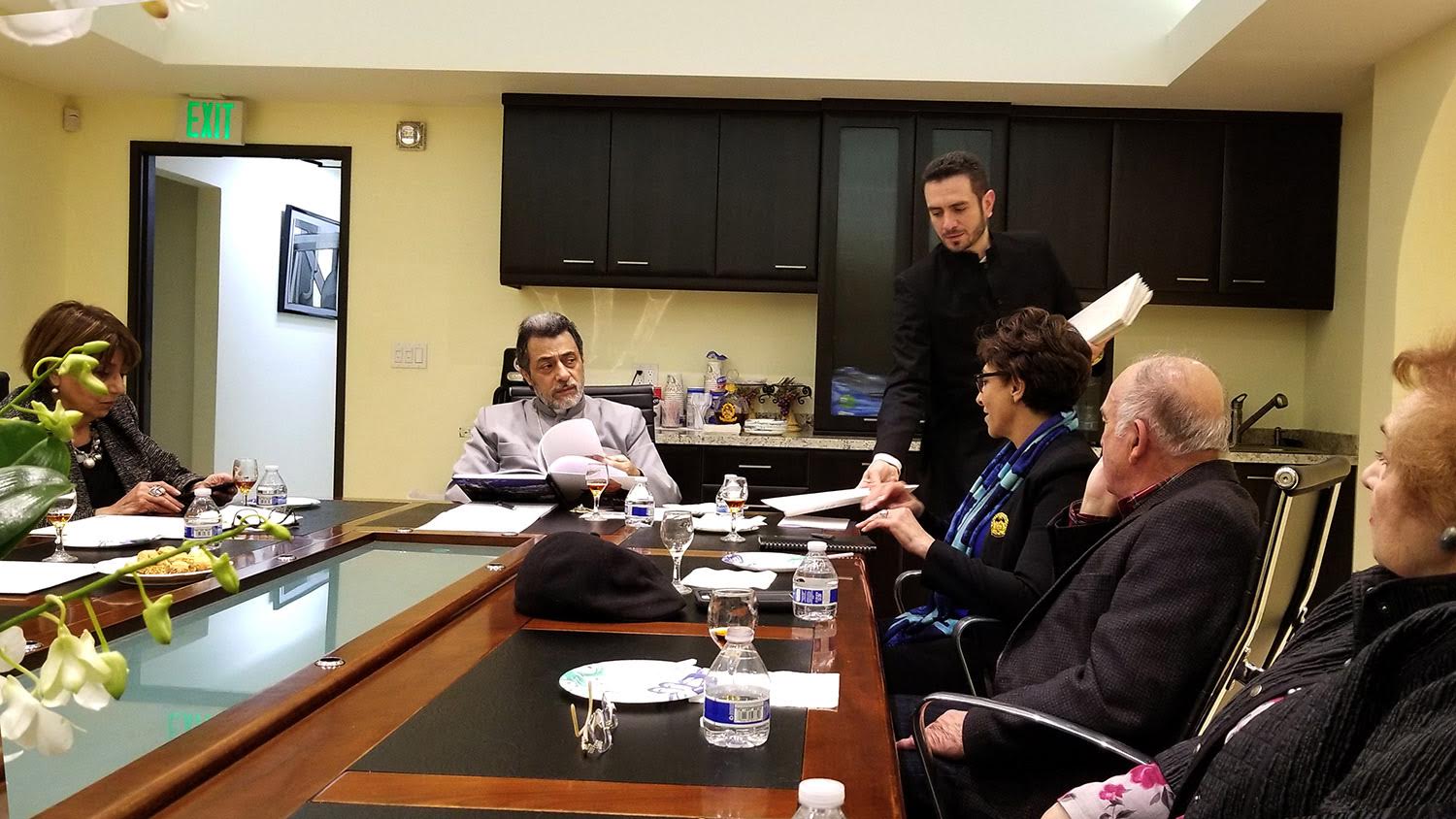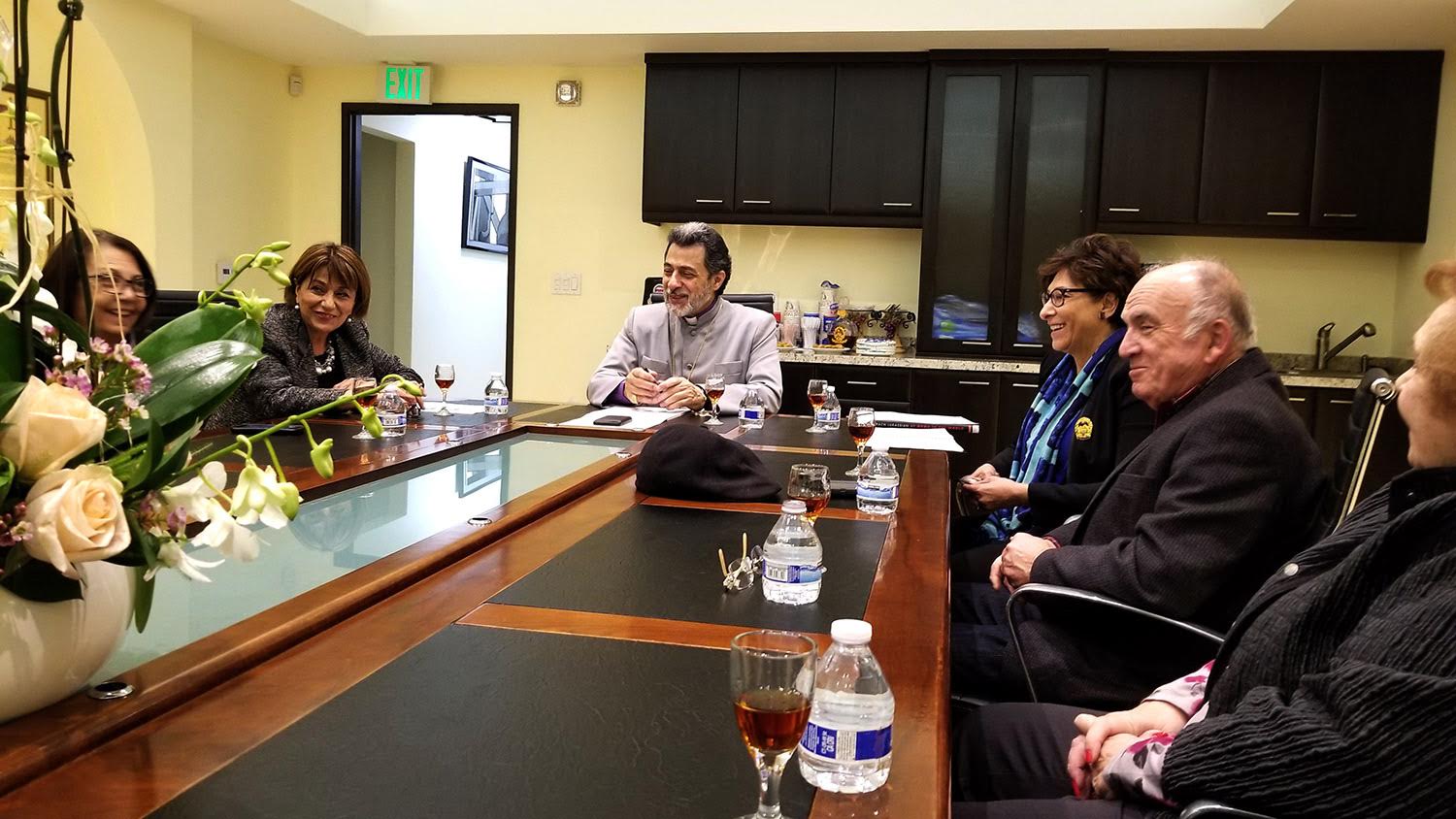 Photos of Prelacy Visit