Hundreds of supporters, including elected officials and community leaders, attend the event
Los Angeles, September 23, 2018 — The 19th anniversary of the Armenian Bone Marrow Donor Registry (ABMDR) was celebrated at its annual Match for Life Gala on the evening of September 16. The jubilant community event, held at the Taglyan Cultural Center, in Los Angeles, was attended by over 350 supporters. The Gala was made possible by the major sponsorship of Adventist Health Glendale and the Persian-American Cancer Institute.
Following a cocktail hour and silent auction in the elegant foyer and terrace of the venue, the evening's main program began inside the hall. The Gala's Master of Ceremonies was Dr. Vicken Sepilian, a longtime ABMDR supporter and past president of the Armenian-American Medical Society.
"We are gathered here tonight to celebrate the spirit of generosity, and our shared bond with the life-saving mission of ABMDR," Dr. Sepilian said in his opening remarks. "In the course of our Gala, we will honor several individuals and organizations for their altruism and selfless dedication to the ABMDR cause. We will also highlight some of the key successes of the organization during the past year."
Next, Dr. Sepilian acknowledged the presence of several dignitaries and guests of honor, as well as representatives of community institutions and health organizations, including Rev. Fr. Ghevont Kirazian of the Western Prelacy; Rev. Vatche Ekmekjian of Immanuel Armenian Congregational Church; Vrouyr Demirjian from the Armenian Spiritual Cultural Foundation; Mary Hovagimian, representing US Congressman Adam Schiff; Arda Tchakian, representing California State Senator Anthony Portantino; California State Assemblymember Laura Friedman; Glendale City Council members Vartan Gharpetian and Ara Najarian; Montebello City Treasurer Ashod Mooradian; Glendale Unified School Board member Dr. Armine Gharpetian; Adventist Health Glendale Business Development Executive Ramella Markarian and Adventist Health Glendale Foundation President Irene Bourdon; Hoori Sadler, Founding Chair of the Persian-American Cancer Institute, and her husband, Board member Dr. Charles Sadler; Dr. Neena Kapoor of Children's Hospital of Los Angeles; Dr. Boris Bagdasarian and Dr. Nubar Boghossian of the Los Angeles Cancer Network; representatives of the Armenian-American Nurses Association Tina Hartunian, Naira Martirosyan, and Alina Sargsyan; Armenian Relief Society Western Region Chair Silva Poladian; Dr. Silva Gasparian, representing the Armenian-American Medical Society; Zaven Kazazian of the Armenian-American Museum and Cultural Center; and Kavitha Pathmarajah and Deepa Janha of the Sri Lankan Bone Marrow Registry.  
The Gala's invocation was performed by Rev. Fr. Kirazian and Rev. Ekmekjian. Subsequently remarks were delivered by Gala Chairperson and ABMDR Board member Sona Ashjian. "We are all here tonight because we believe in ABMDR's mission to save lives," Ashjian said. "Prior to starting my volunteering with ABMDR in 2013, I was very much aware of how difficult it is to find a bone marrow match for a patient, and how important it was when I was able to find one through my work as a microbiologist." Ashjian went on to express her gratitude to ABMDR benefactors as well as Gala Committee volunteers, "for believing in our cause and giving us their time and resources to continue the mission we're striving to fulfill," she said.
Next to address the attendees was the evening's keynote speaker, Dr. Frieda Jordan, President of ABMDR. "Our mission is to register donors and find those magic ones that match patients in need of a transplant," Dr. Jordan began. "To date, we have found over 2,500 potential donors. Bearing in mind that not every match results in a transplant, we have been extremely successful, as we have already facilitated 31 transplants."
"Last year, we upgraded our software system, as a result of which we have already seen a doubling of the patient requests we normally get," Dr. Jordan continued. "Today, we work closely with Yerevan's new Transplant Center as well as the Kidney Transplant Center. We introduced cord blood banking a few years back. We have already banked close to 100 cord blood samples — a tremendous health insurance for the future of these babies. Moreover, every year, we expand and adapt our technologies and expertise to develop tests that go beyond oncology and help a wider group of patients. Finally, we continue with our outreach and education program through lectures, TV shows, and social media. When we add all these, we are proud to tell you that, to date, not only have we performed search requests for over 4,500 patients, but also served close to 5,000 non-oncology patients through these additional tests. All this because of our dedicated volunteers and you, our devoted sponsors and supporters. Thank you for your continued dedication to our shared mission of saving lives!"
Afterwards Dr. Jordan and Dr. Sepilian recognized the Gala's sponsors by presenting them with Appreciation Awards. Accepting the awards were Ramella Markarian, on behalf of Adventist Health Glendale; Mrs. Hoori Sadler from the Persian-American Cancer Institute; and Vrouyr Demirjian from the Armenian Spiritual Cultural Foundation. "I'd like to congratulate every one of you," Sadler said in her acceptance remarks. "All of you here tonight are part of a one-of-a-kind group — so generous, so together. I am in awe of what ABMDR has been able to achieve, including having its own laboratory. You, the supporters of ABMDR, are not only helping fellow Armenians survive life-threatening illnesses through transplants, you have helped and continue to help save the lives of non-Armenians across the globe, including three patients in Iran."
At this juncture, Arpine Zohrabyan and Dr. Sepilian introduced the "Be an Angel, Save a Life" fundraising segment of the evening, featuring the young ABMDR Angels. Seven years ago, Zohrabyan, a longtime ABMDR supporter, helped save the life of a three-year-old girl suffering from leukemia, after she was identified as a matched bone marrow donor and donated her blood marrow stem cells for the child's transplant.
Following a musical interlude, featuring the lively international sounds of the Alessandro Calemme Band, Dr. Sepilian was joined by Dr. Frieda Jordan and Sona Ashjian on stage to present the 2018 ABMDR awards. The Organization of the Year Award was conferred on the Armenian Relief Society (accepted by Silva Poladian), and the Business of the Year Award was presented to Hungry Nomad (accepted by proprietors Tina Yeretsian and Vahe Mikhail). The Volunteers of the Year awards were presented to Dr. Christina Ashjian, Paulette Malekian, Tatevik Manukyan, and the Armenian-American Pharmacists' Association. Accepting the award on behalf of the latter organization was its President, Sossy Yogurtian, who had traveled from the East Coast to attend the Gala.
The ABMDR Lifetime Achievement Award was conferred on longtime ABMDR supporter Dr. Varoosh Alaverdian; the Woman of the Year Award was presented to broadcast journalist and television host Rubina Matevosyan, for tirelessly promoting the ABMDR mission on air and through community activism alike; and the Man of the Year Award was bestowed on Melik Kumjian for his extraordinary and ongoing support of the ABMDR cause, both personally and through the Immanuel Armenian Congregational Church.
"Thank you for this marvelous honor," said Dr. Varoosh Alaverdian as he accepted his award. "I'm truly appreciative, and convey my gratitude to the entire Board of ABMDR." On her part, Rubina Matevosyan said, "On this wonderful occasion, as I thank ABMDR for this great award, I ask that every one of you do your utmost to nurture and support our beloved organization, as it continues to build on its life-saving work throughout the world."
Also delivering remarks was Man of the Year Melik Kumjian, who said, "ABMDR has amassed an army of donors, almost 3,000-strong. And although many may feel that the job is done, I'd like to quote John Paul Jones by saying, 'We have not yet begun to fight.' ABMDR cannot rest on its laurels. As long as there's a need for bone marrow donors, even if one Armenian can be saved, the work of ABMDR would be worth it. Finally, I would like to thank the financial donors and benefactors of ABMDR. Without your generosity, ABMDR cannot continue fulfilling its life-saving mission. In order to maintain a proper registry of donors, bone marrow samples must be rigorously tested and catalogued into an HLA tissue-typing database. This is where the cost comes in, and this is where you, the financial donors, are the real heroes."
In the concluding segment of the program, the 2018 ABMDR Lottery winners were announced. Subsequently the festivities continued well into the night, to the exhilarating performances of the live band, while many supporters participated in the silent auction in the foyer.        
About the Armenian Bone Marrow Donor Registry: Established in 1999, ABMDR, a nonprofit organization, helps Armenians and non-Armenians worldwide survive life-threatening blood-related illnesses by recruiting and matching donors to those requiring bone marrow stem cell transplants. To date, the Registry has recruited over 29,000 donors in 29 countries across four continents, identified 4,482 patients, and facilitated 31 bone marrow transplants. For more information, call (323) 663-3609 or visit abmdr.am.
Photos by Shahe Melelian / Arka Photography, courtesy of ABMDR.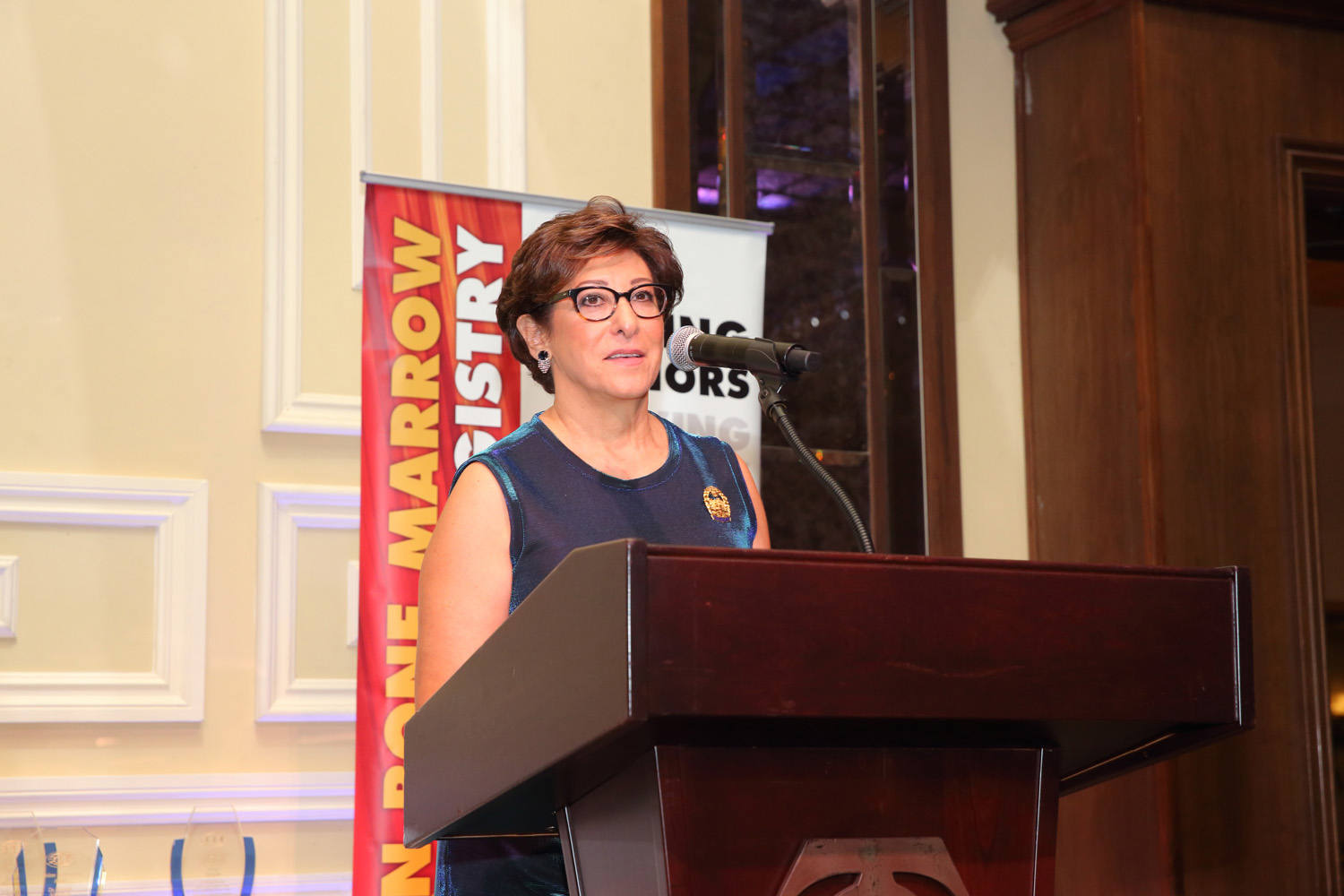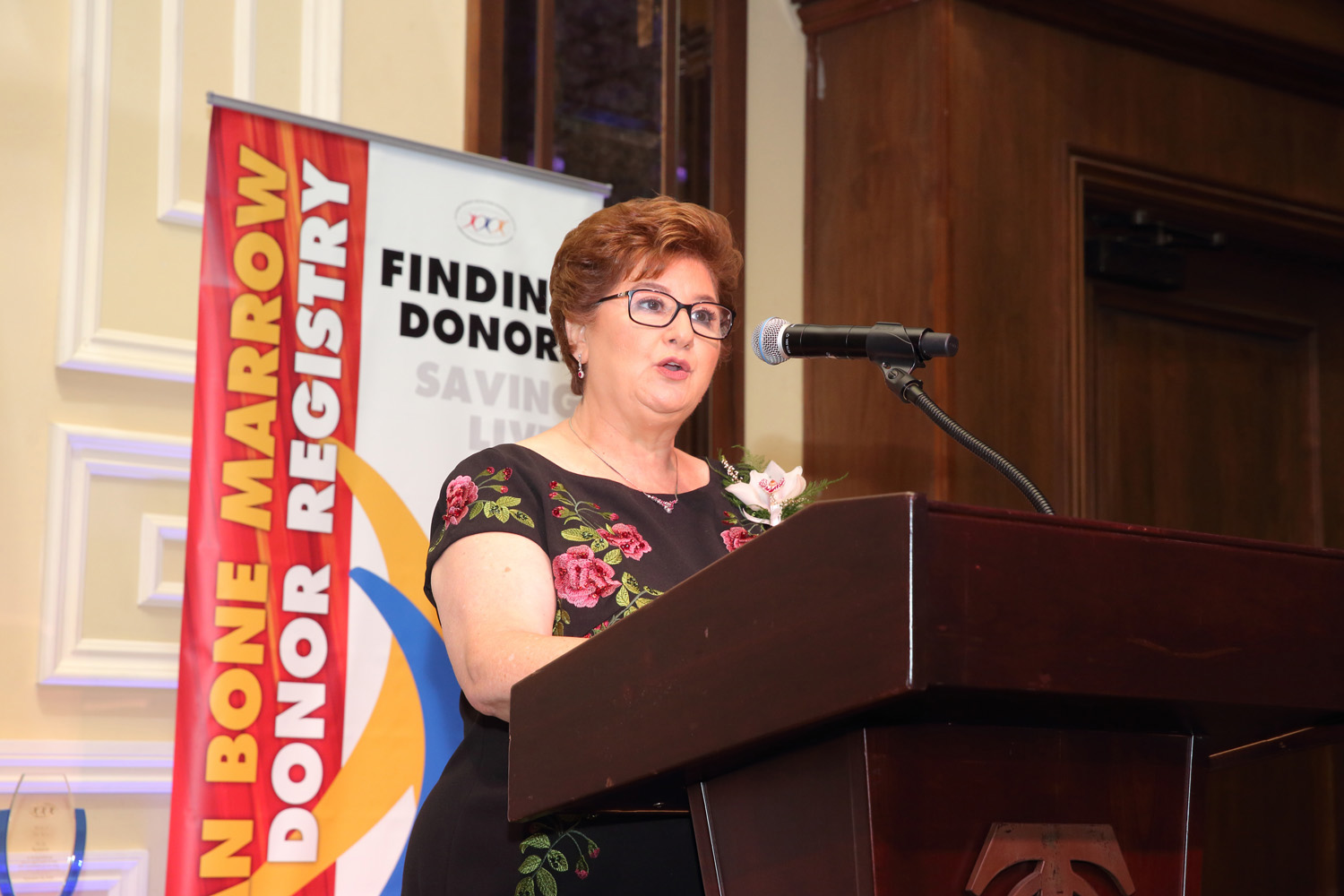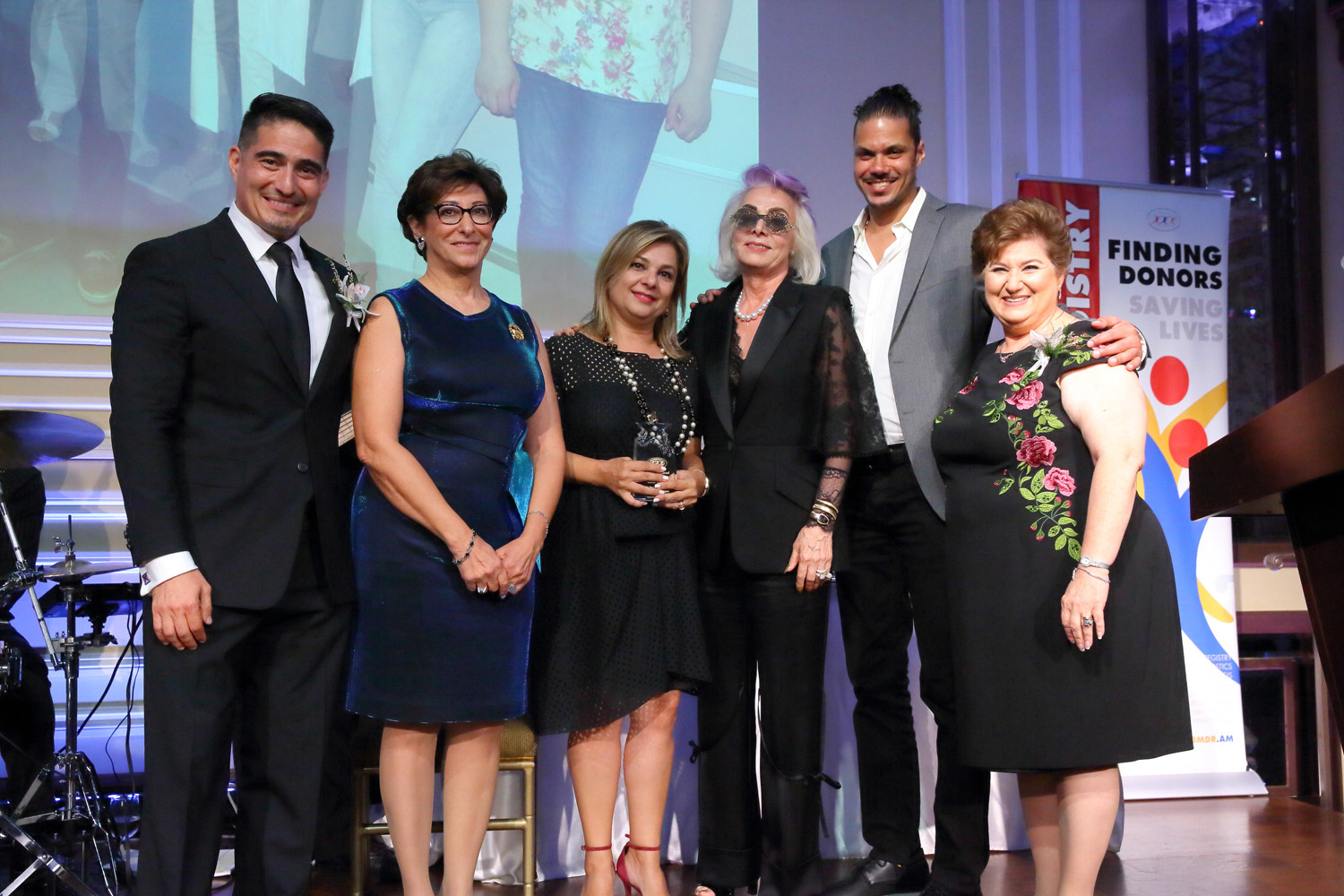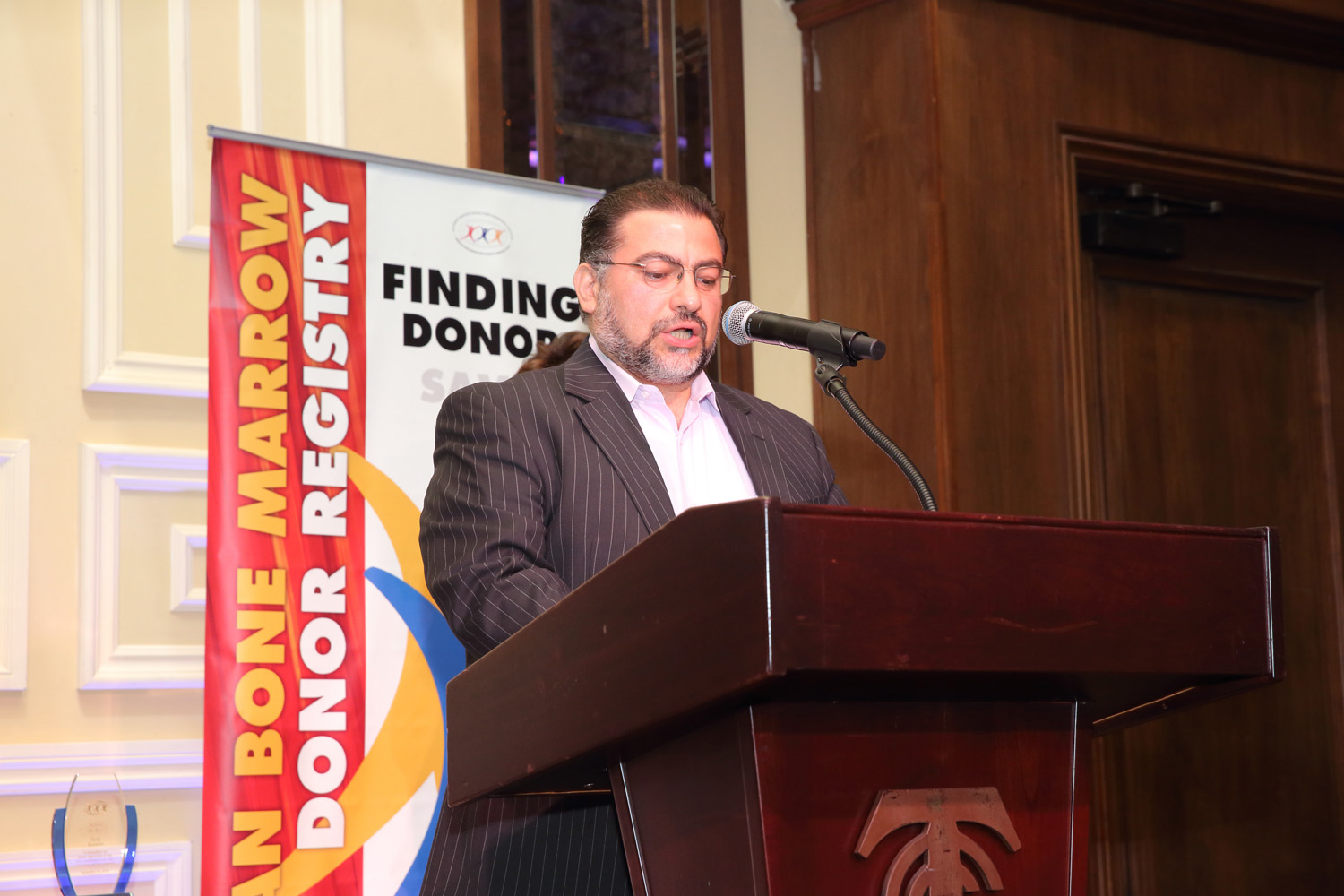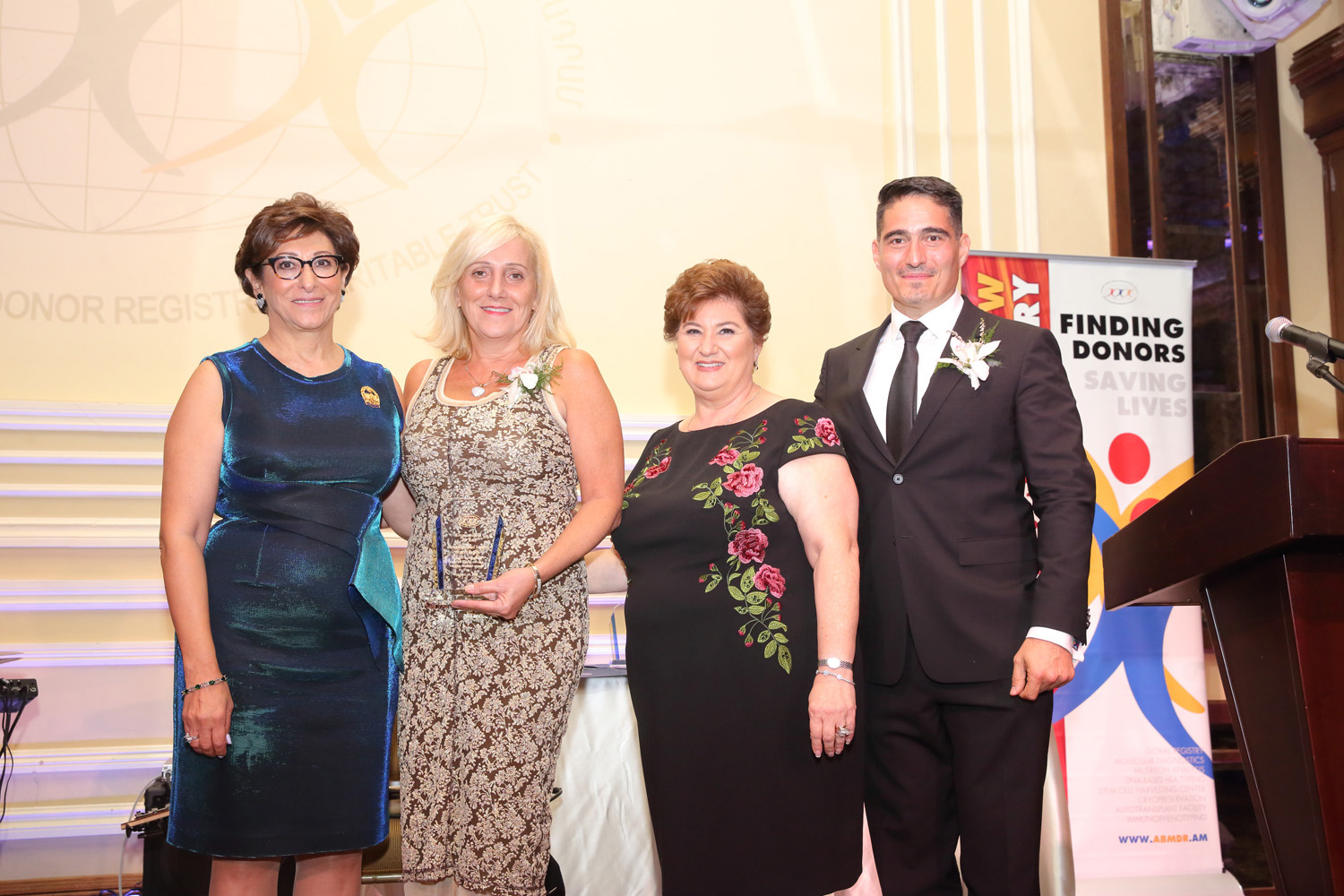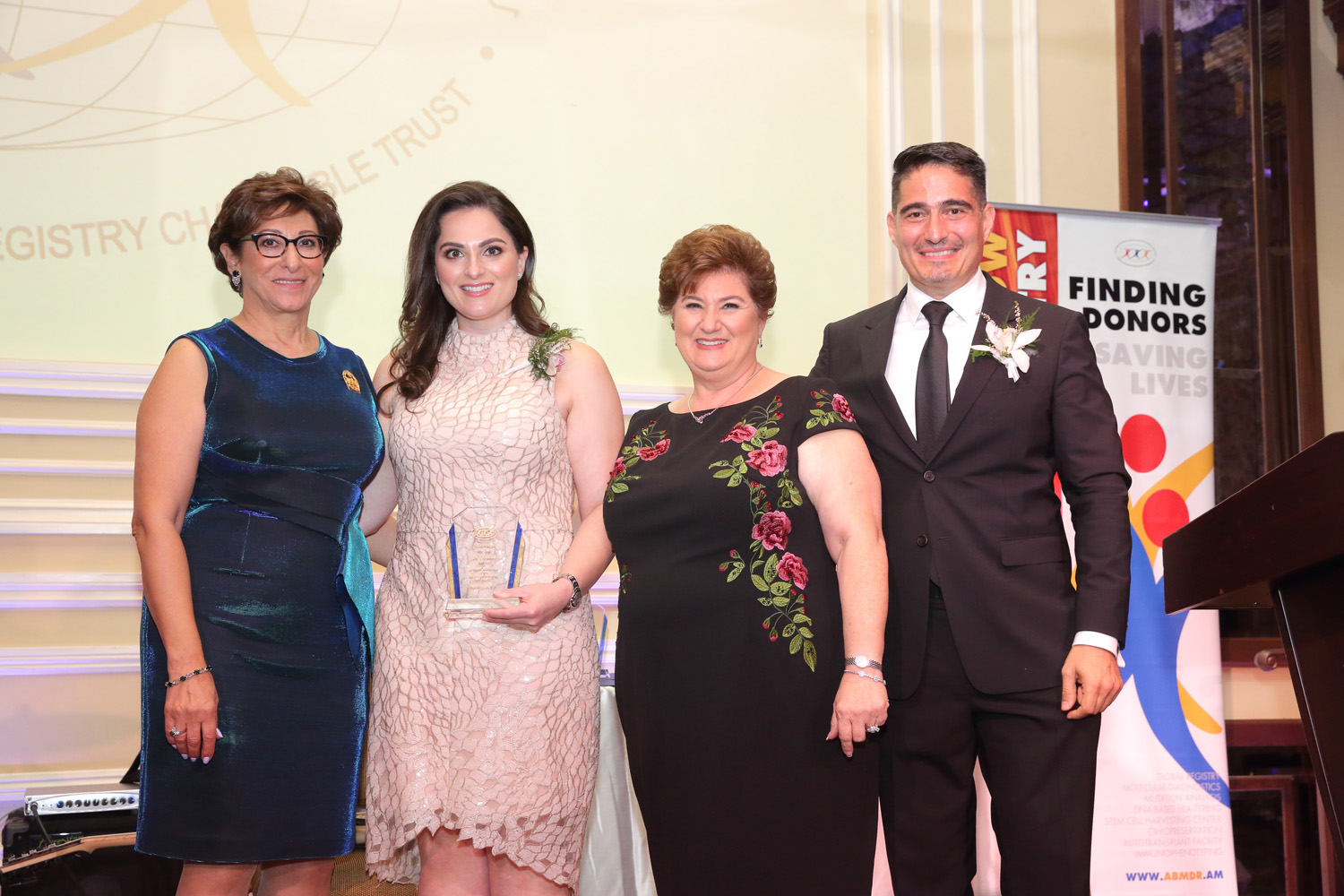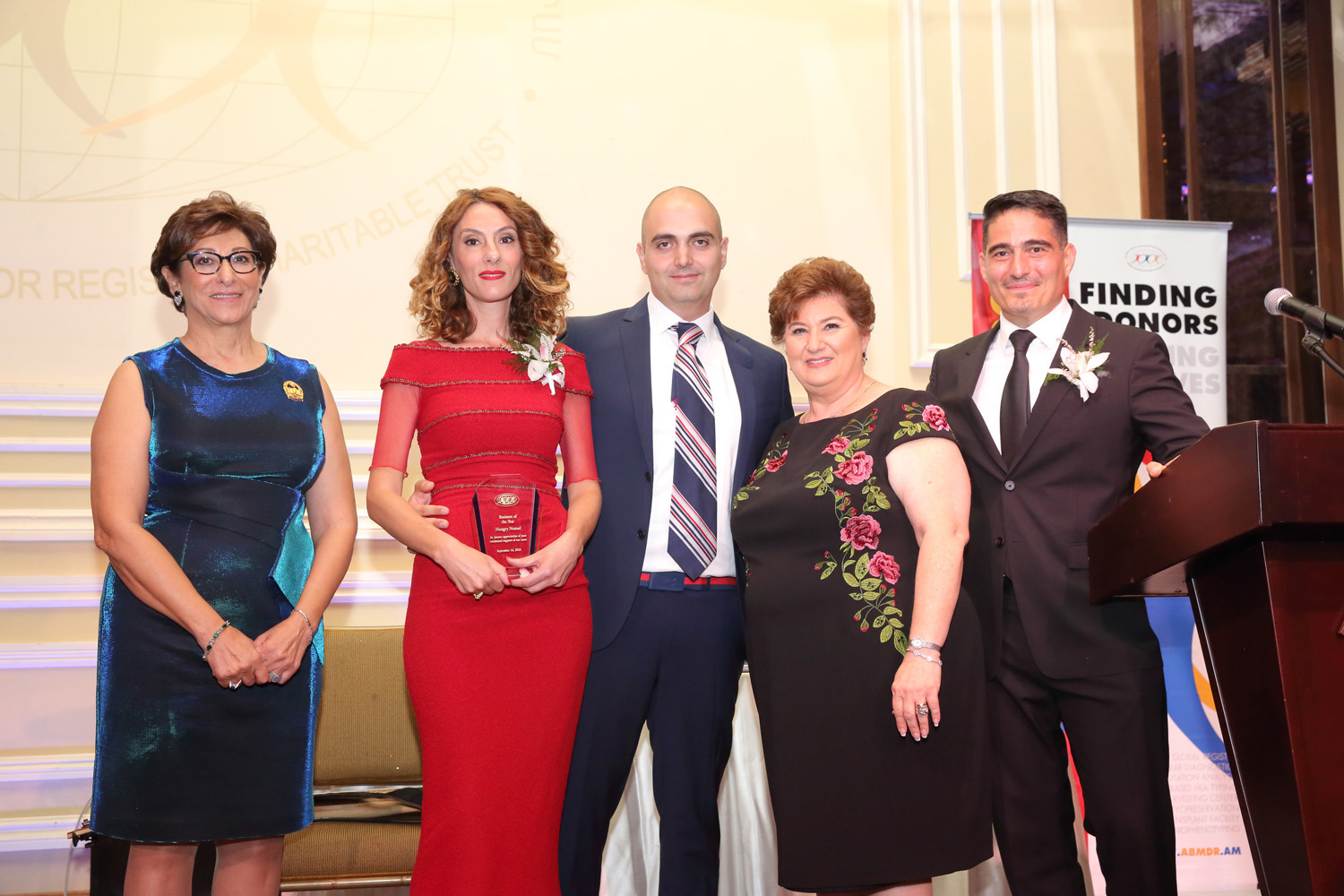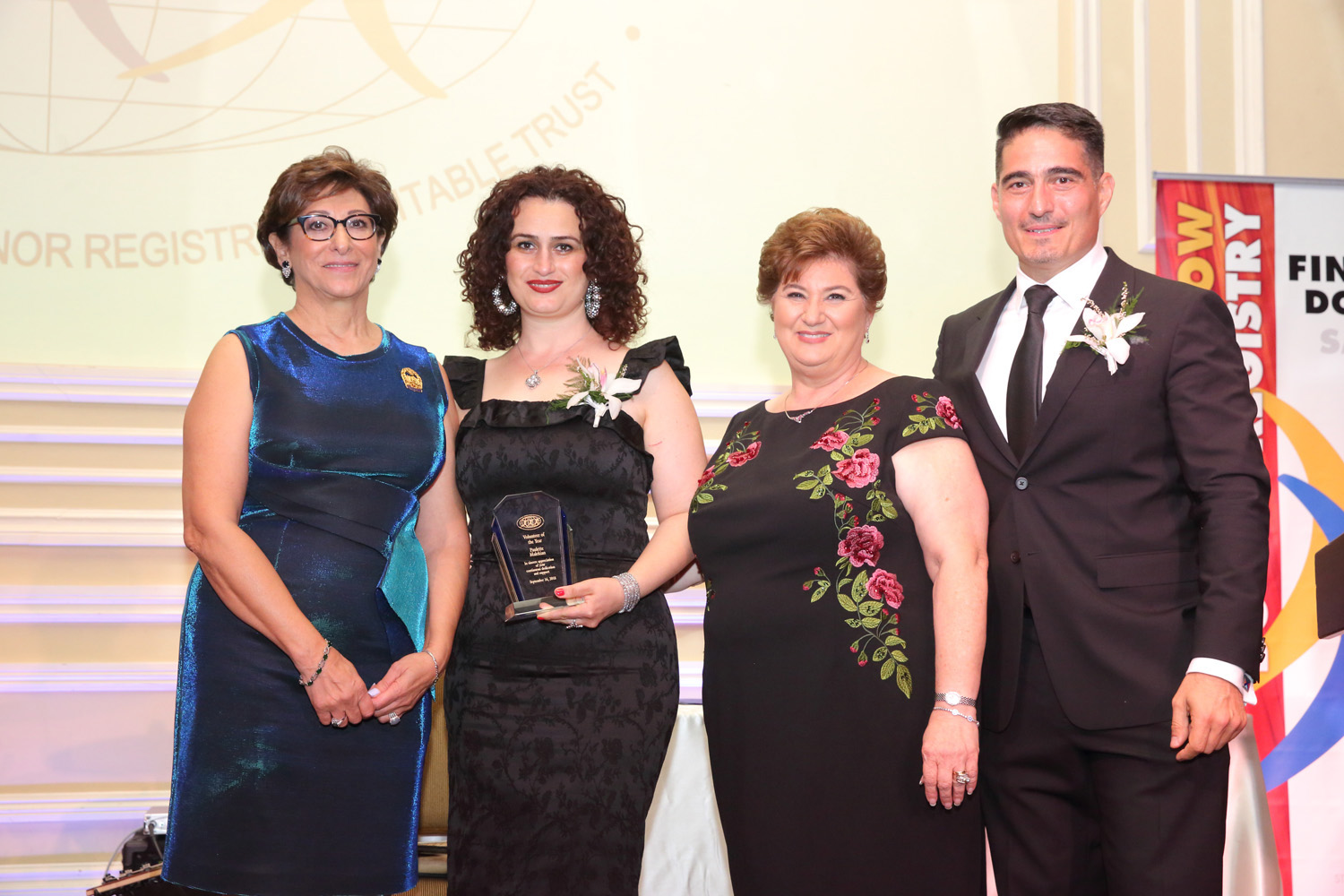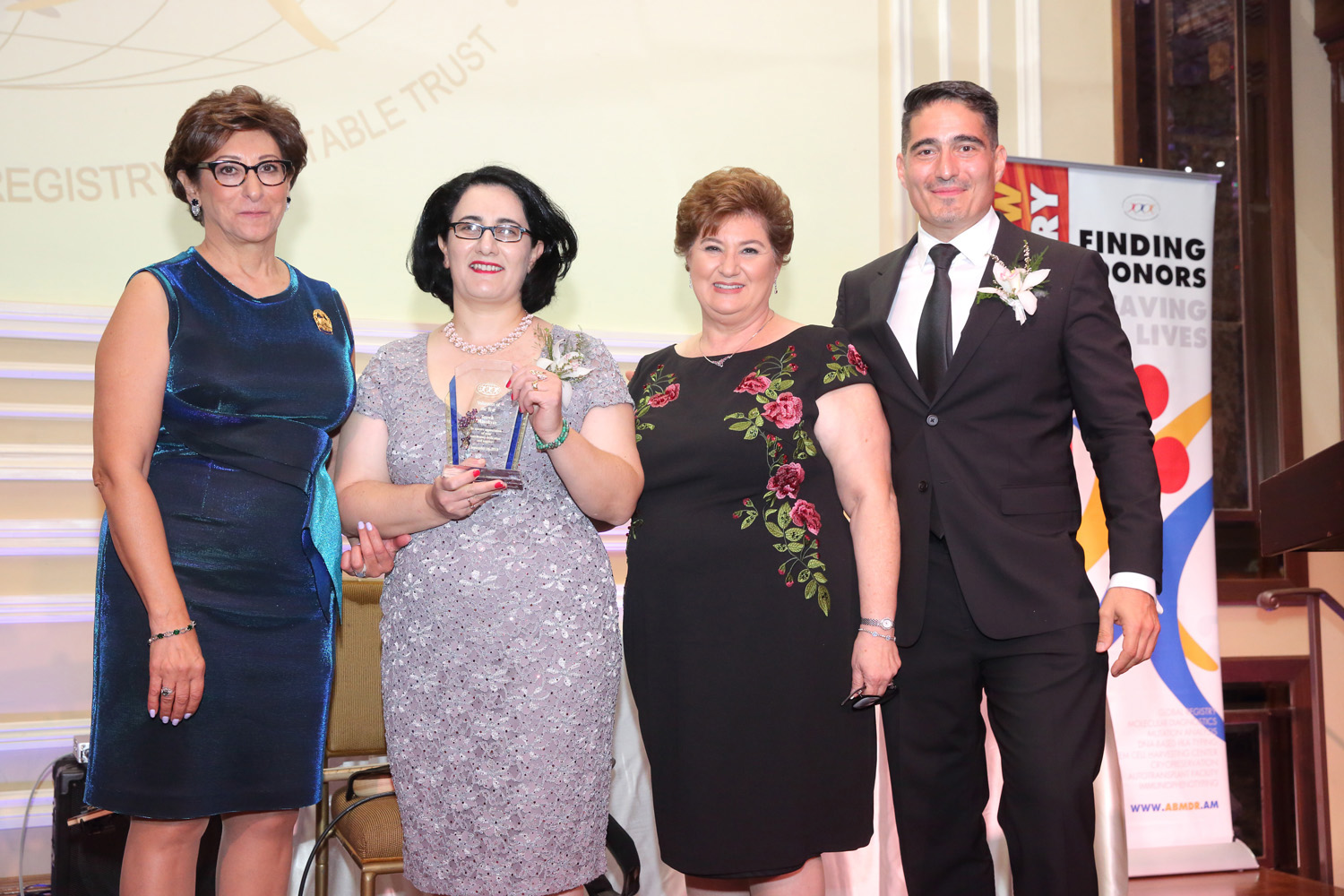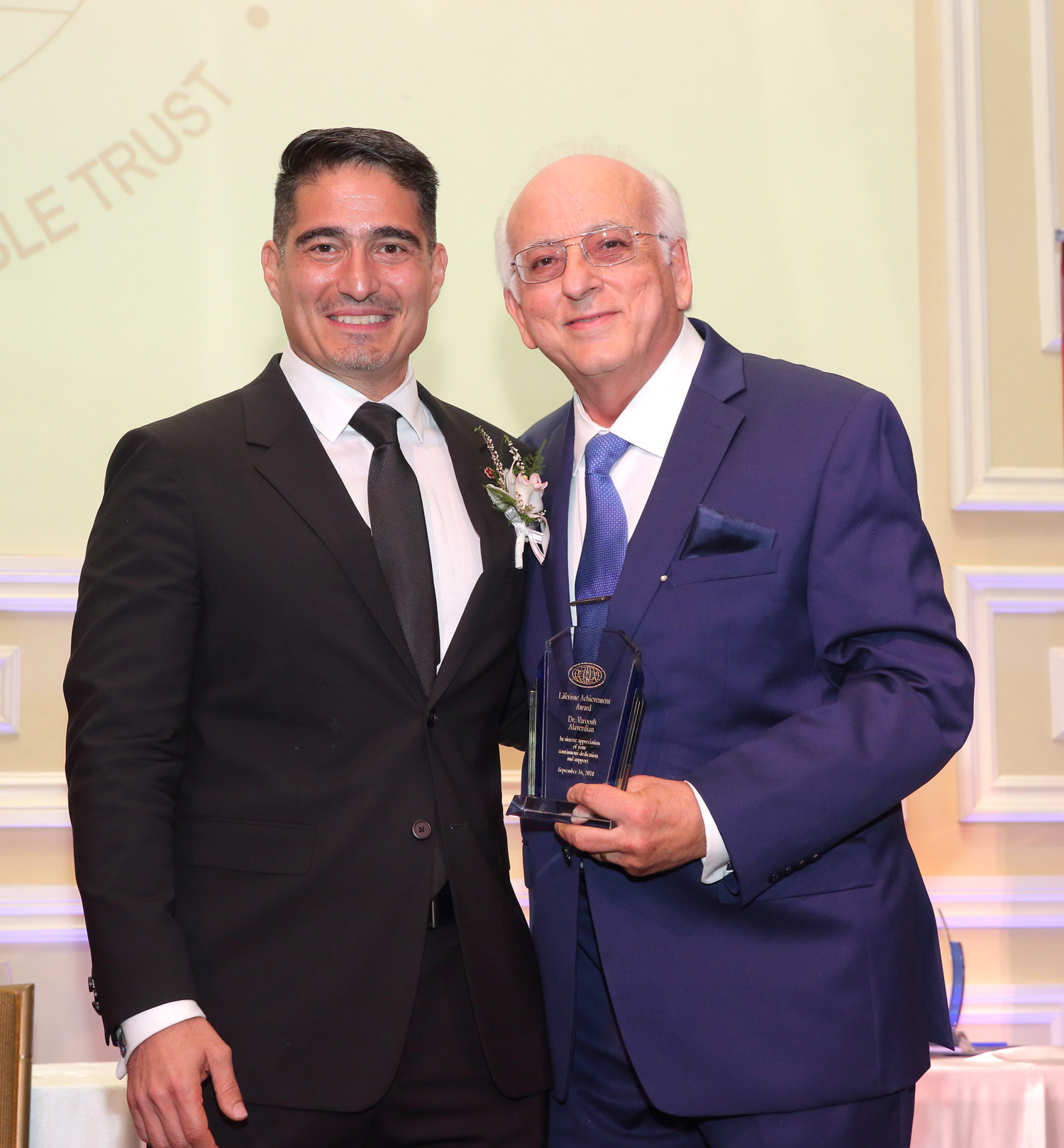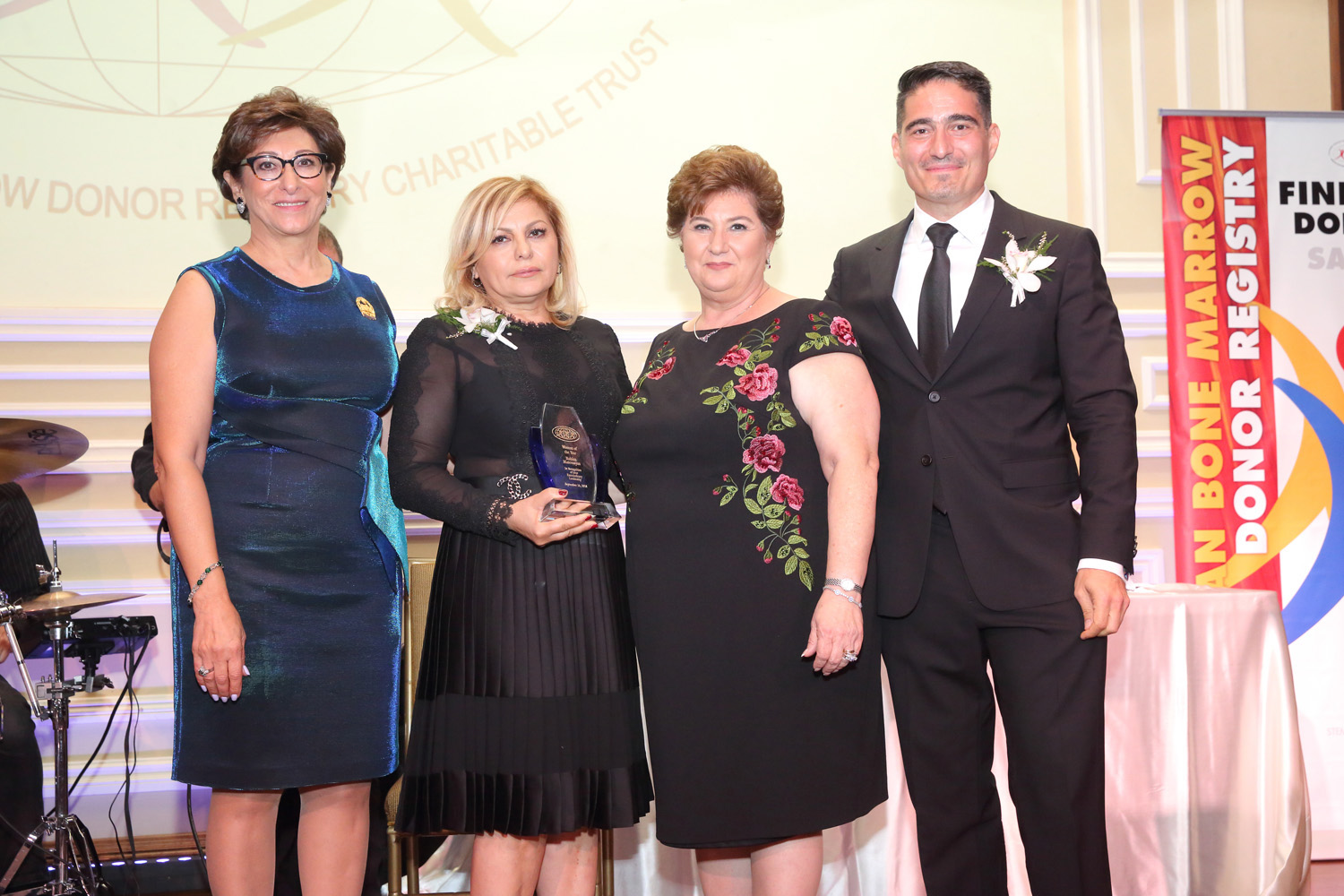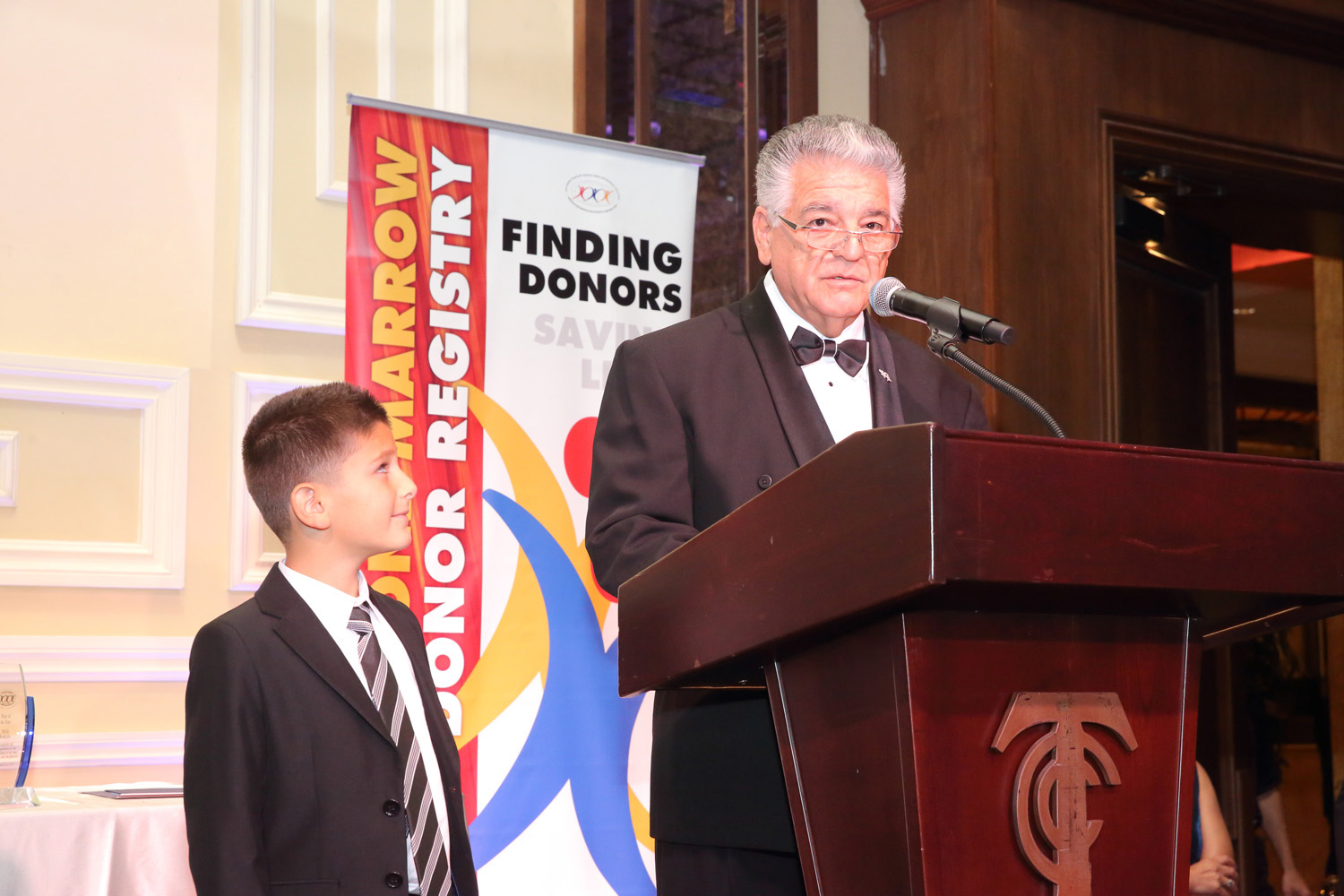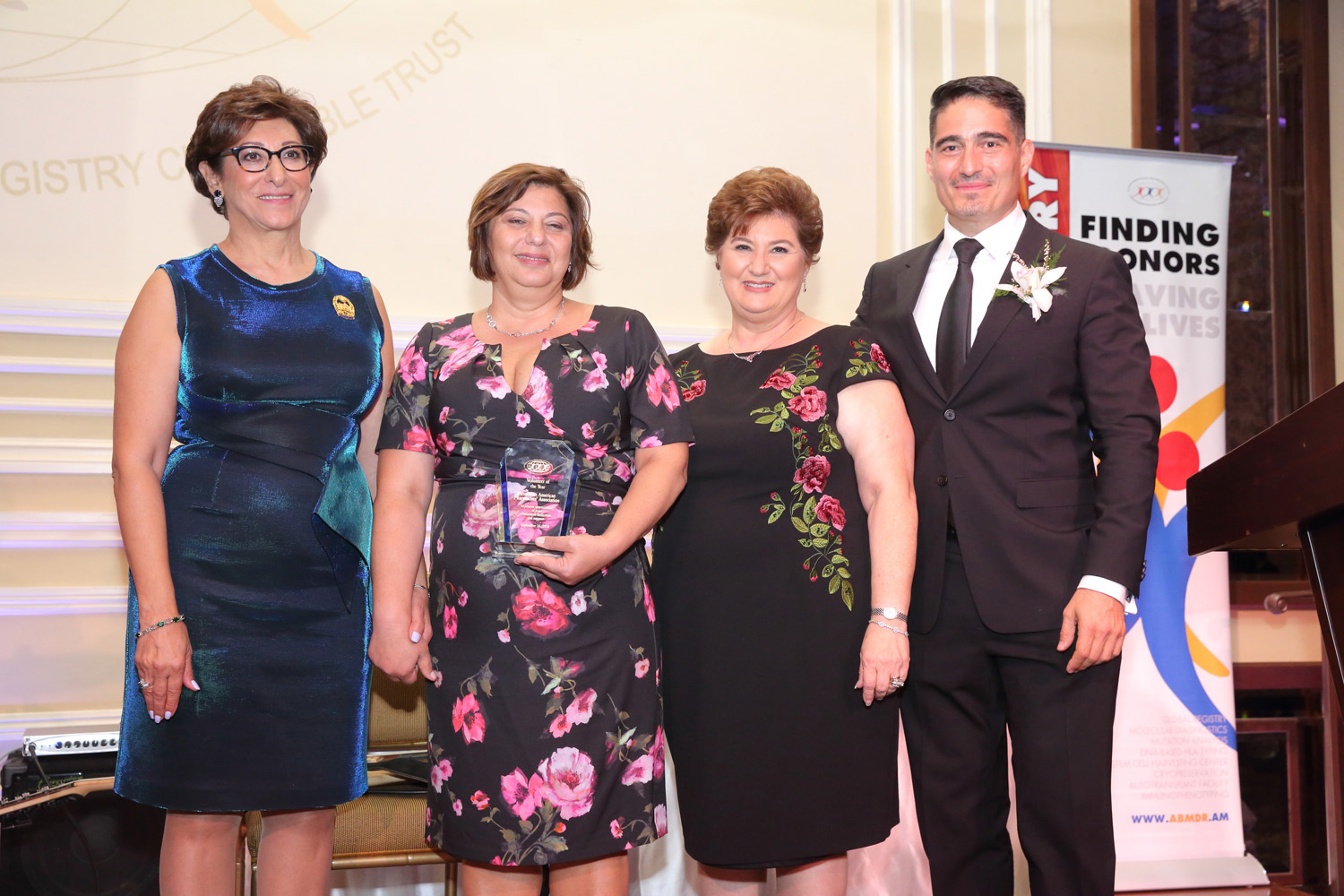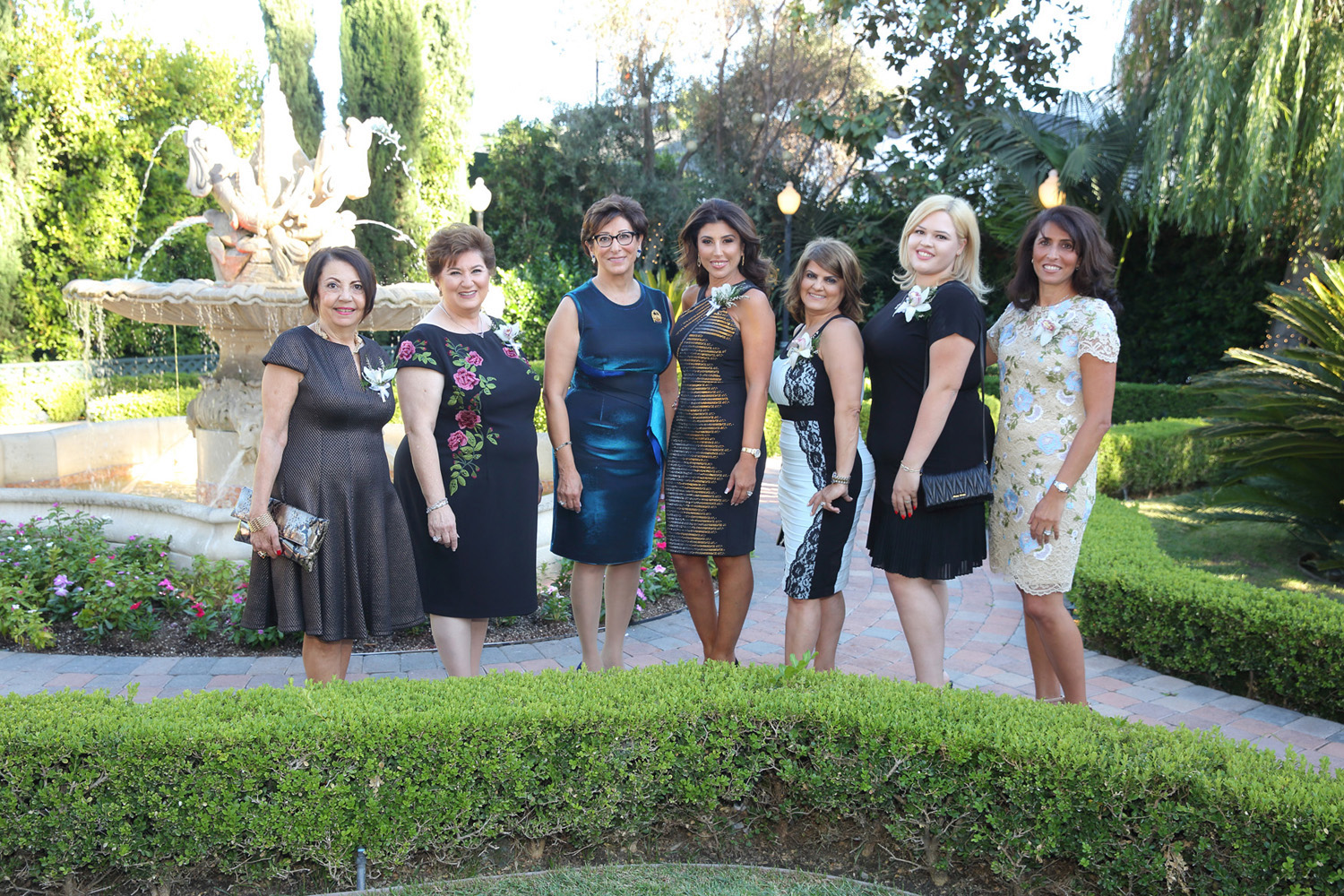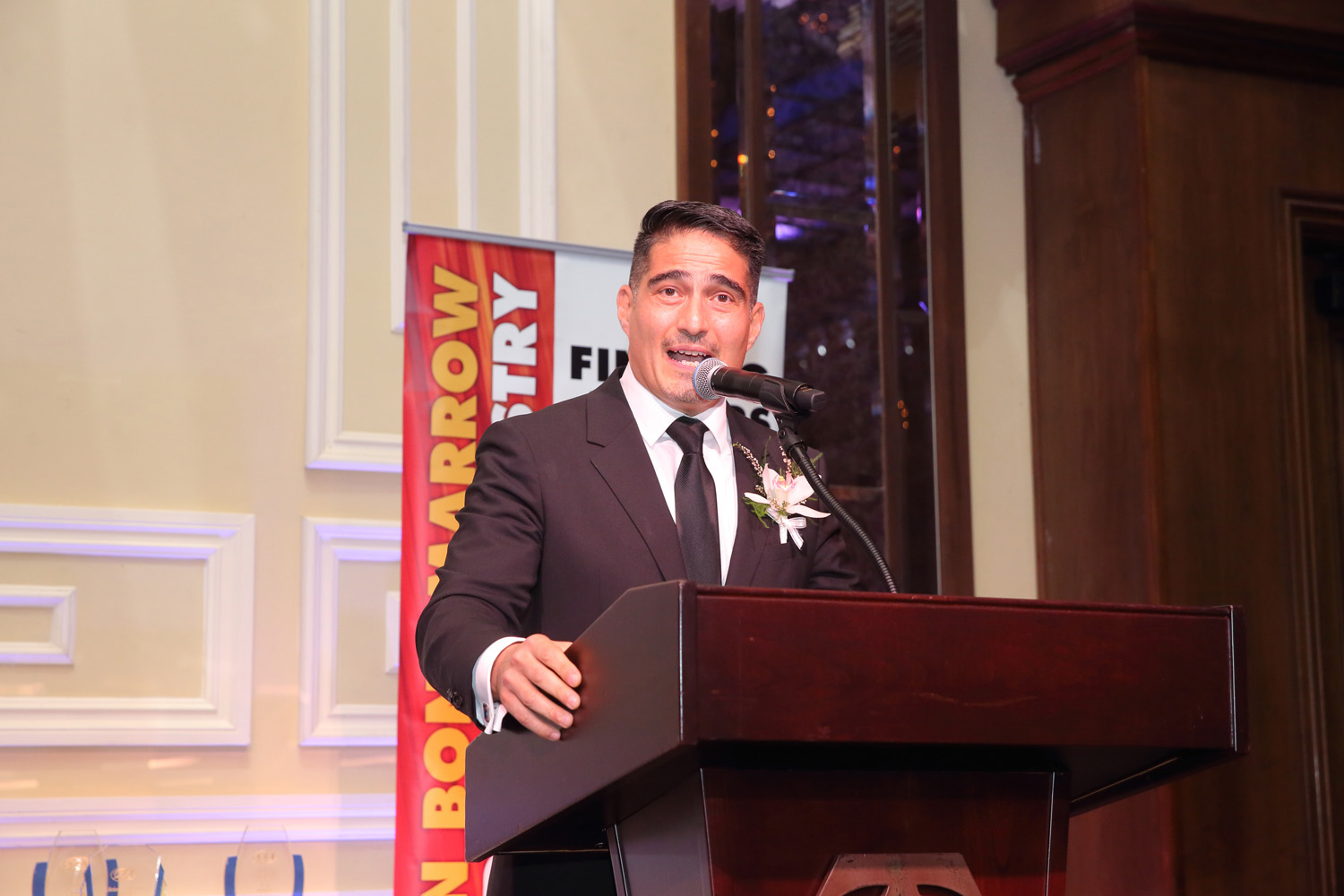 Photos by Shahe Melelian / Arka Photography, courtesy of ABMDR.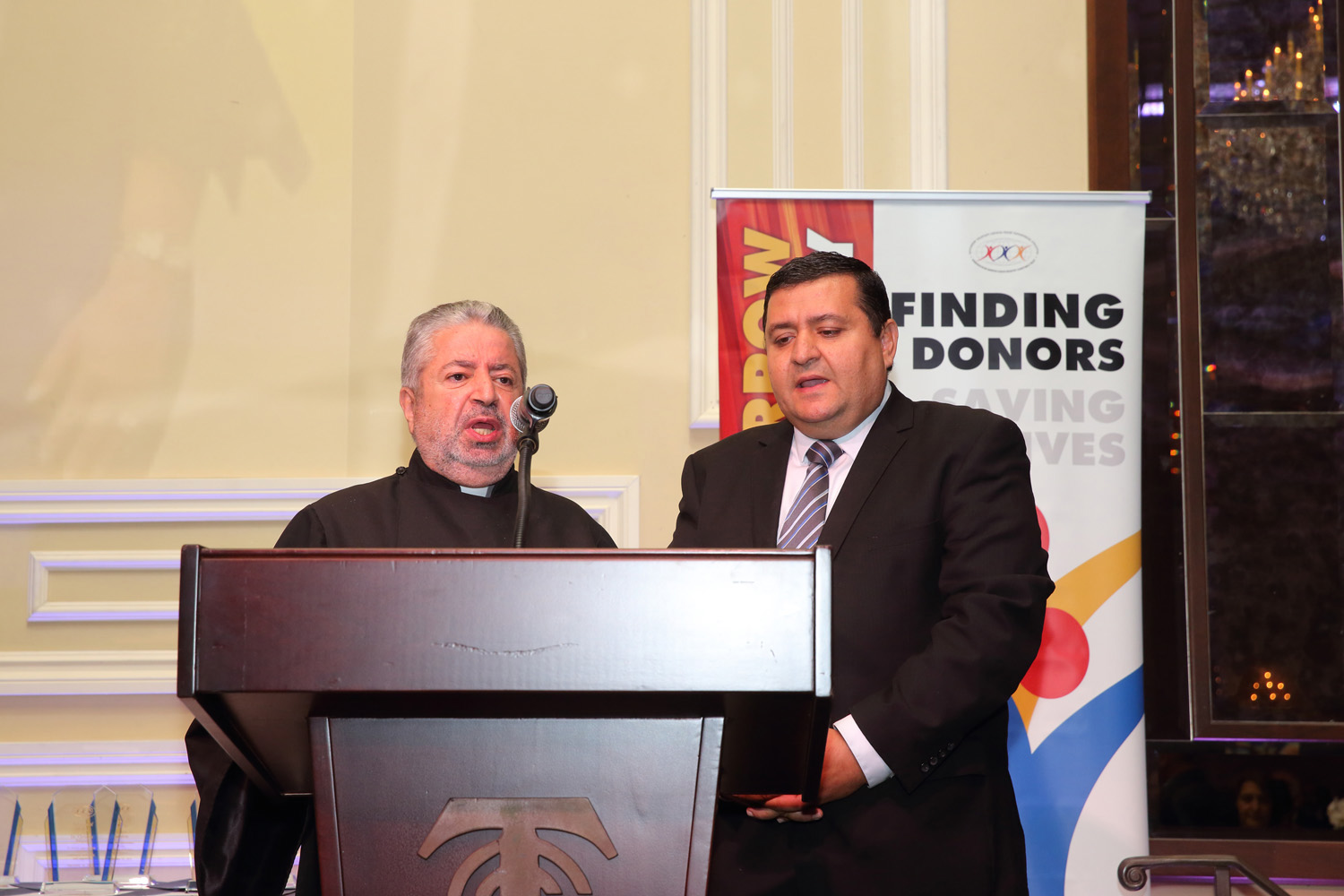 Photos by Shahe Melelian / Arka Photography, courtesy of ABMDR.