On November 29, 2016, Ferrahian School's Dikranian Hall was filled with members and friends of the Anahid Chapter of ARS to hear ABMDR's Dr. Vergine Madelian talk about:  "Bone Marrow Stem Cell Transplantation: Why Your Ethnicity Matters".  The evening and reception, organized by the Chapter's Educational Committee, started with welcoming remarks by the chapter's chair Mrs. Ankine Agopian, followed by the introduction of the speaker by Mrs. Maral Poladian, Head of the Educational Committee. Dr. Madelian started her lecture by explaining the relationship between blood, bone marrow, blood diseases and bone marrow transplantation, detailed the process, delineated the reasons why our genetics and ethnicity are so crucial in finding matched donors for patients in need of a transplant, and explained the role of ABMDR in the process. A lively question and answer session followed.
Bringing the event to a close, Mrs. Poladian alluded to the fact that 2016 was declared the "Year of Service" by His Holiness Aram I, Catholicos of Cilicia, and thanked the speaker, ABMDR, and its volunteers as perfect examples of selfless dedication and commitment to service. The evening ended with Mrs. Agopian presenting a lovely bouquet to Dr. Madelian and ABMDR volunteers Ilin Boghoskanian and Paulette Malekian.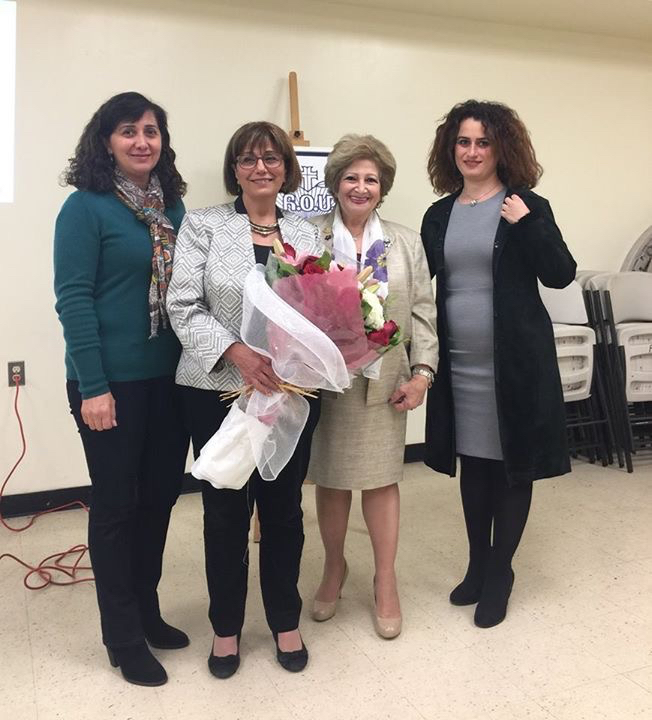 Flower presentation with Ankine Akopian.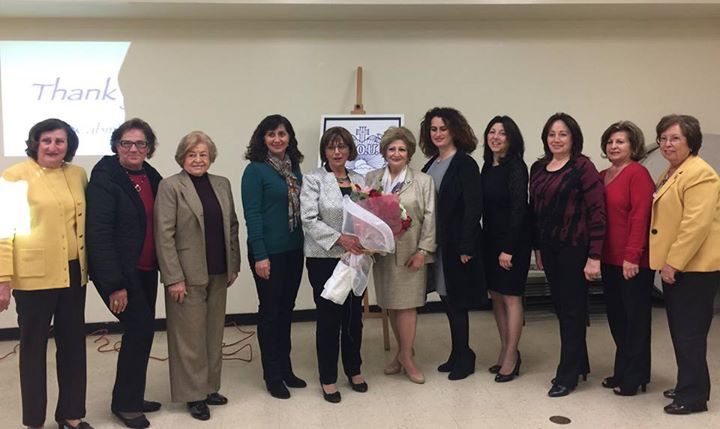 In the photo: Committee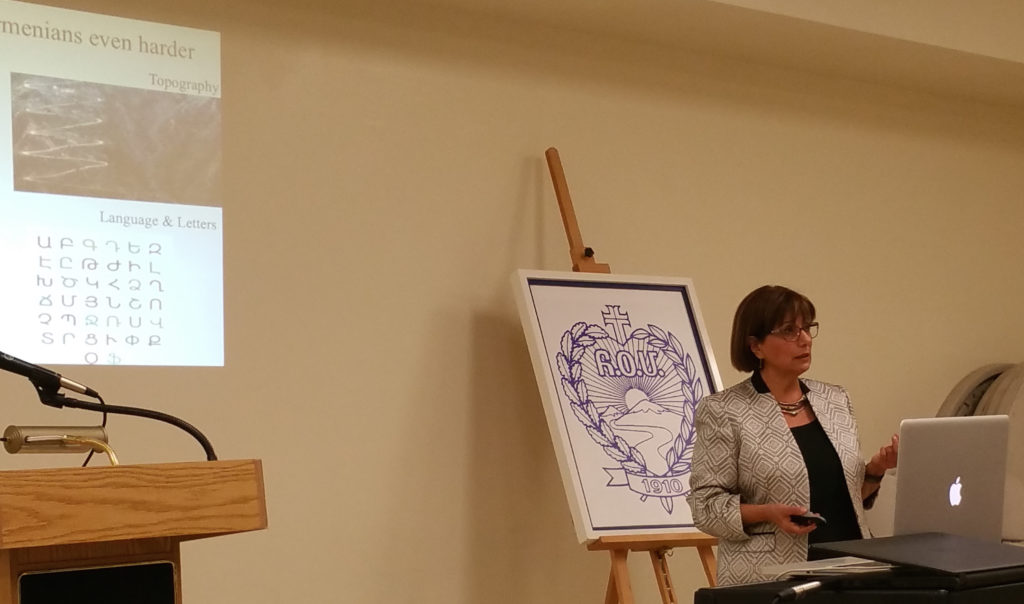 In the photo: Dr. Vergine Madelian