In celebration of centennial of First Republic of Armenia, Arch. Mardirossian offers prayers for patients of ABMDR worldwide
Los Angeles, May 29, 2018 — On Sunday, May 27, prayers were offered in all Western Prelacy churches for patients of the Armenian Bone Marrow Donor Registry (ABMDR). The traditional occasion held special significance for the Prelacy and the Armenian community as a whole this year, as it celebrated the 100th anniversary of the founding of the First Republic of Armenia.
The Divine Liturgy was officiated by Archbishop Moushegh Mardirossian, Prelate, at the Holy Martyrs Church in Encino, California. The Mass was attended by hundreds of congregants, among them scores of community leaders and representatives of ABMDR, as well as several elected officials, including US Congressman Brad Sherman.
In his sermon, Archbishop Mardirossian praised the life-saving mission of ABMDR and commended the selfless dedication of its army of volunteers, especially within the context of the Armenian people's spirit of survival and compassion. The Archbishop went on to urge congregants to wholeheartedly support ABMDR's activities, thus re-affirming the Western Prelacy's strong advocacy of the organization's work, and offered prayers for all ABMDR patients worldwide. Subsequently Archbishop Mardirossian invited Dr. Frieda Jordan, president of ABMDR, to address the congregation.
In her remarks, Dr. Jordan expressed profound gratitude for Archbishop Mardirossian's leadership and longtime support, and underscored the importance of grassroots participation in helping save the lives of those struck by life-threatening blood-related illnesses. Dr. Jordan also touched on ABMDR's continued growth and latest milestones, including its close collaboration with Armenia's newly-established Transplantation Center, as well as the 31st bone marrow stem cell transplantation that was facilitated recently by ABMDR, saving the life of a patient in Iran.
The Divine Liturgy was followed by a solemn flag ceremony in honor of the centenary of the First Republic of Armenia.
Subsequently ABMDR Board members and volunteers remained at hand to answer questions by congregants, and provide information on how to join ABMDR as potential bone marrow donors.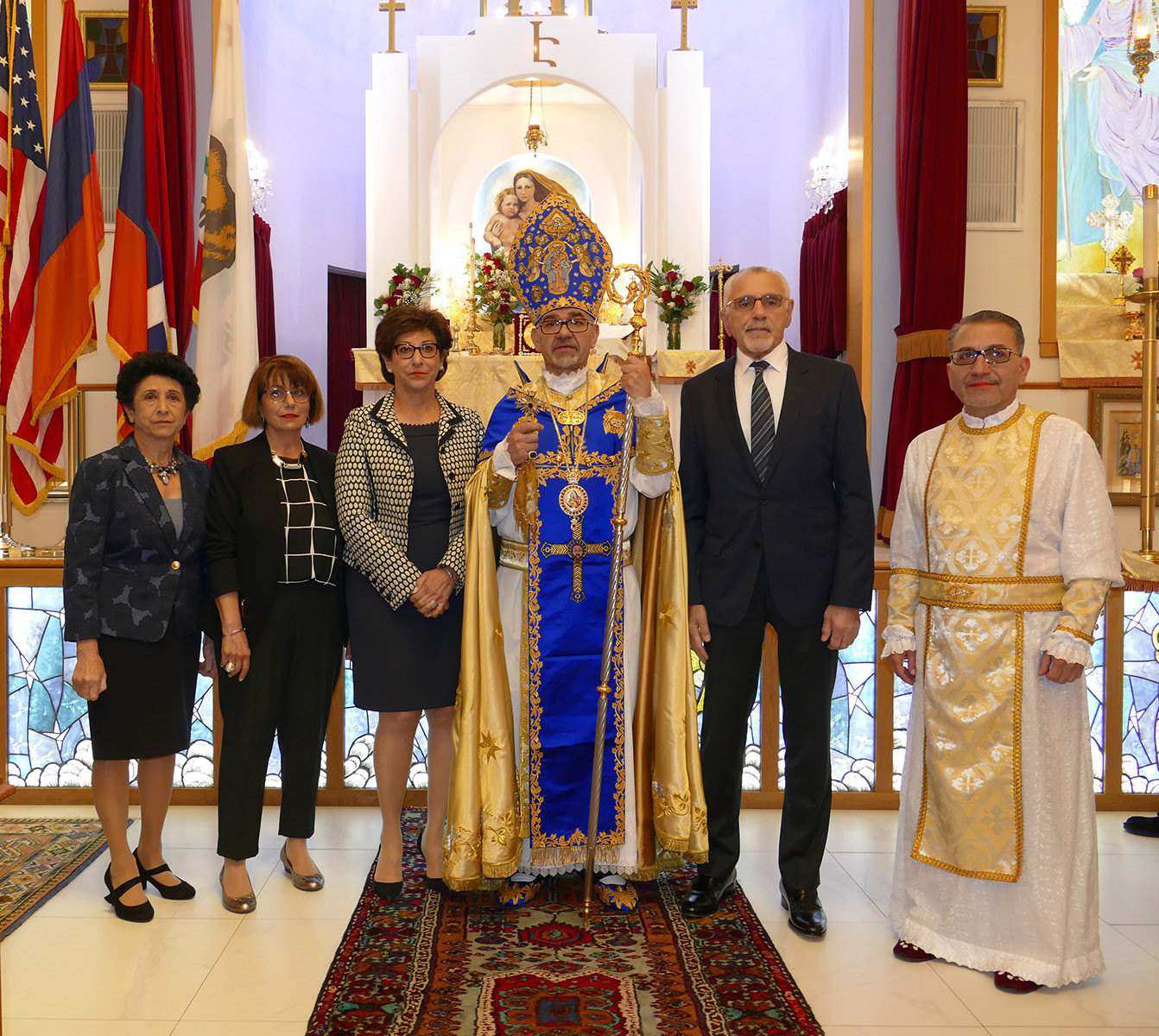 Mardirossian & ABMDR Team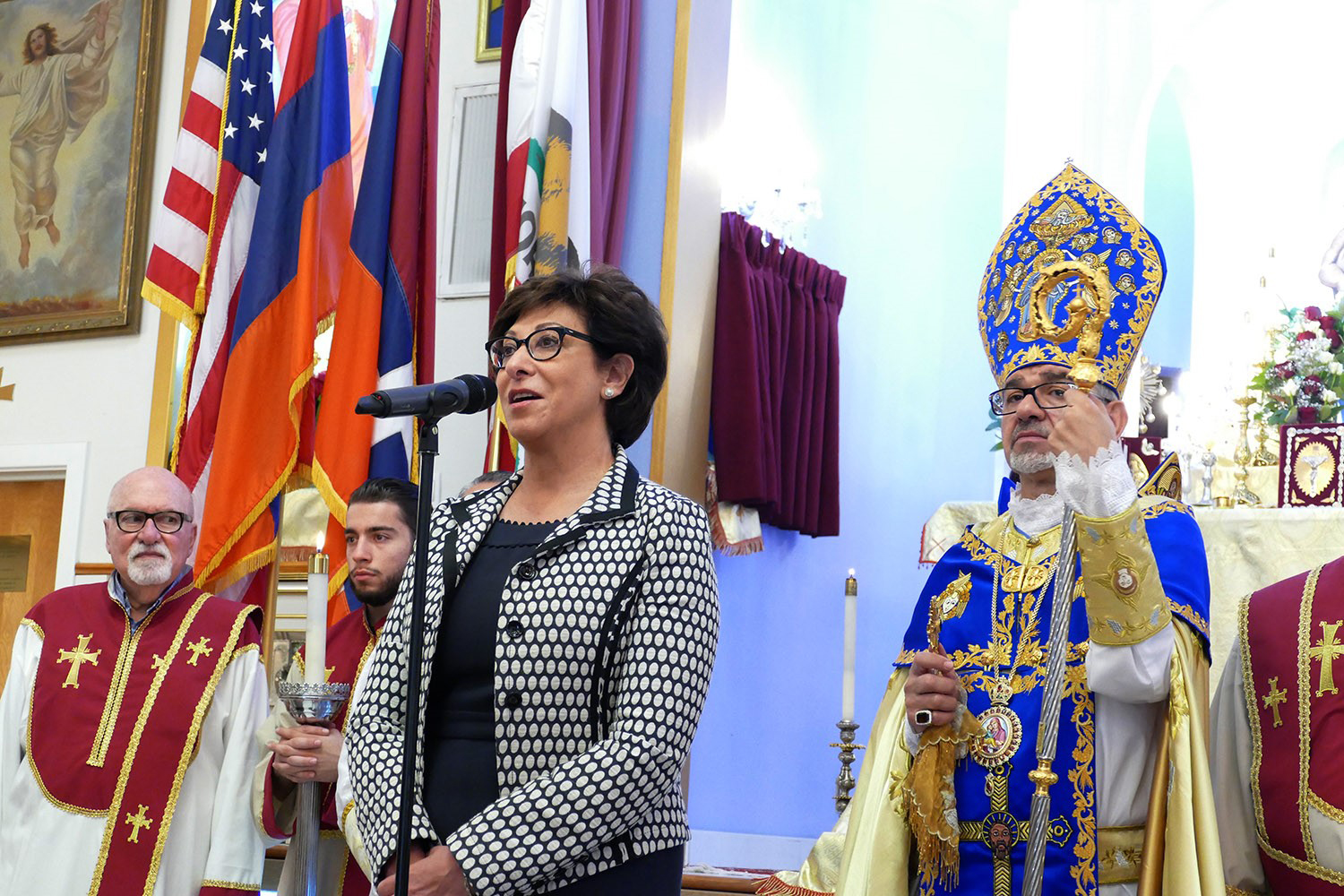 Frieda Jordan Addressing Congregation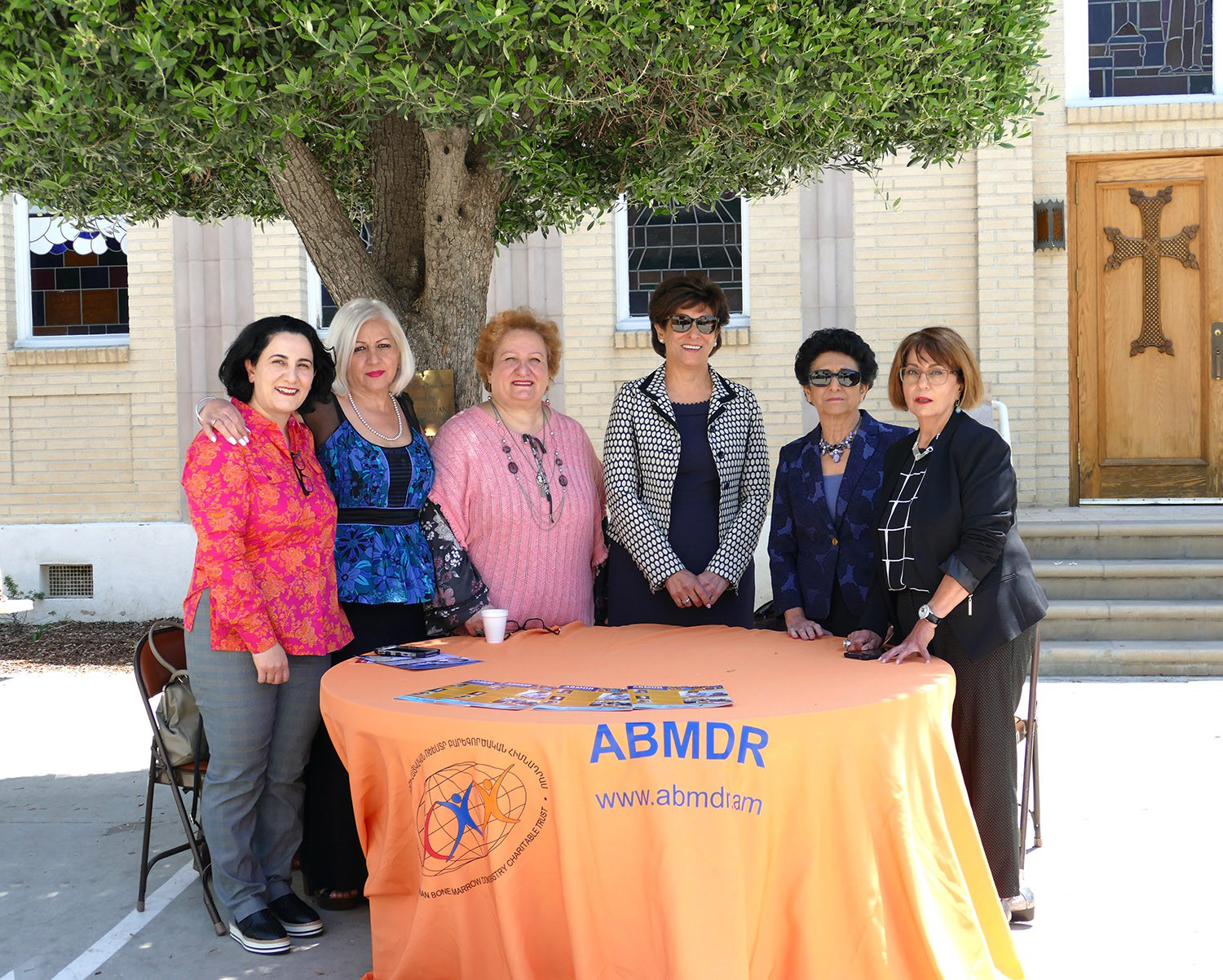 ABMDR Team