ABMDR salutes a hero from the frontlines and celebrates its 30th life saved
For Sergey, a 23 year-old officer, July 3 was an unusual day. Typically serving in Artsakh at the frontlines of the Armenian-Azerbaijan border, he was given that day off to come to Yerevan and spend a day with his young family.  But he was not there to visit. Rather, he had a noble job to do. He was at ABMDR's Harvesting Center to become a donor and save the life of someone he had never met.
In 2012, Sergey had joined the ranks of ABMDR's donor registry at the Vazken Sagsyan Military Institute during a routine recruitment drive. Five years later, he was found to be a perfect match for a young patient in Iran who was suffering from Leukemia and whose only hope was to receive a bone marrow stem cell transplant form a compatible donor. Sergey turned out to be a perfect match for the patient. The army gave him the day off to leave the frontlines, come to ABMDR's Harvesting Center in Yerevan and donate his stem cells to save a patient's life.
Accompanied by his young wife Tatevik and six-month old son Hovsep, Sergey was greeted by ABMDR staff. Dr. Antranik Mshetsyan proceeded with the harvesting, a painless, non-invasive procedure that lasted approximately four hours, and was performed under the watchful eyes of his wife and son.  Also present at the procedure were ABMDR Executive Director Dr. Sevak Avagyan and Medical Director Dr. Mihran Nazaretyan.
At the conclusion of harvesting, while staff performed the quality control analyses on the harvested cells and packed them for the special courier waiting to transport the precious gift of life to the patient in Iran, Sergey, a hero in the eyes of all, in the frontlines as well as far away from them, joined his young family for a brief moment, before he headed back to defend the homeland.
And thanks to him, a young child in Iran got a second chance at life.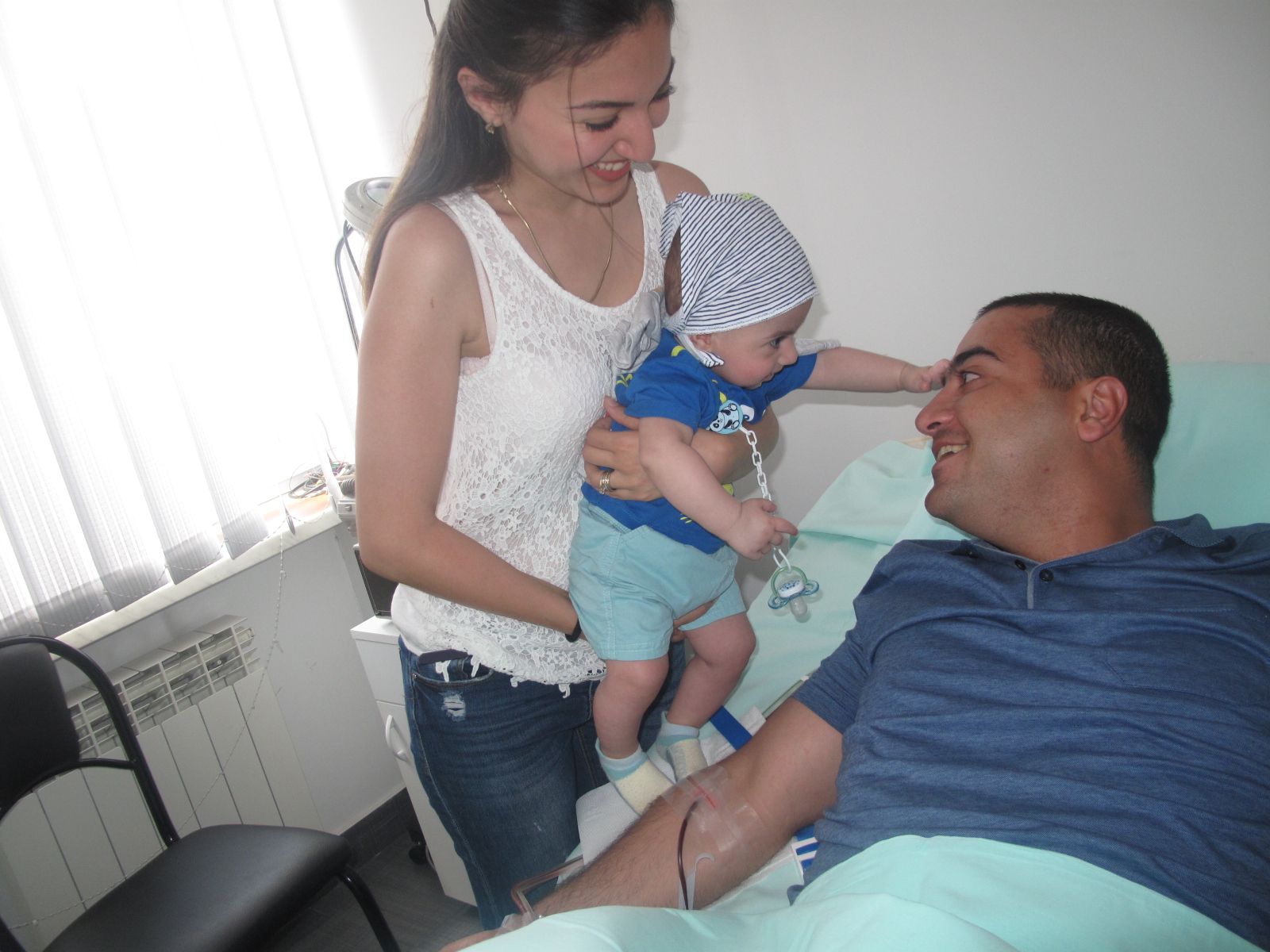 Sergey with the blessings of his young family.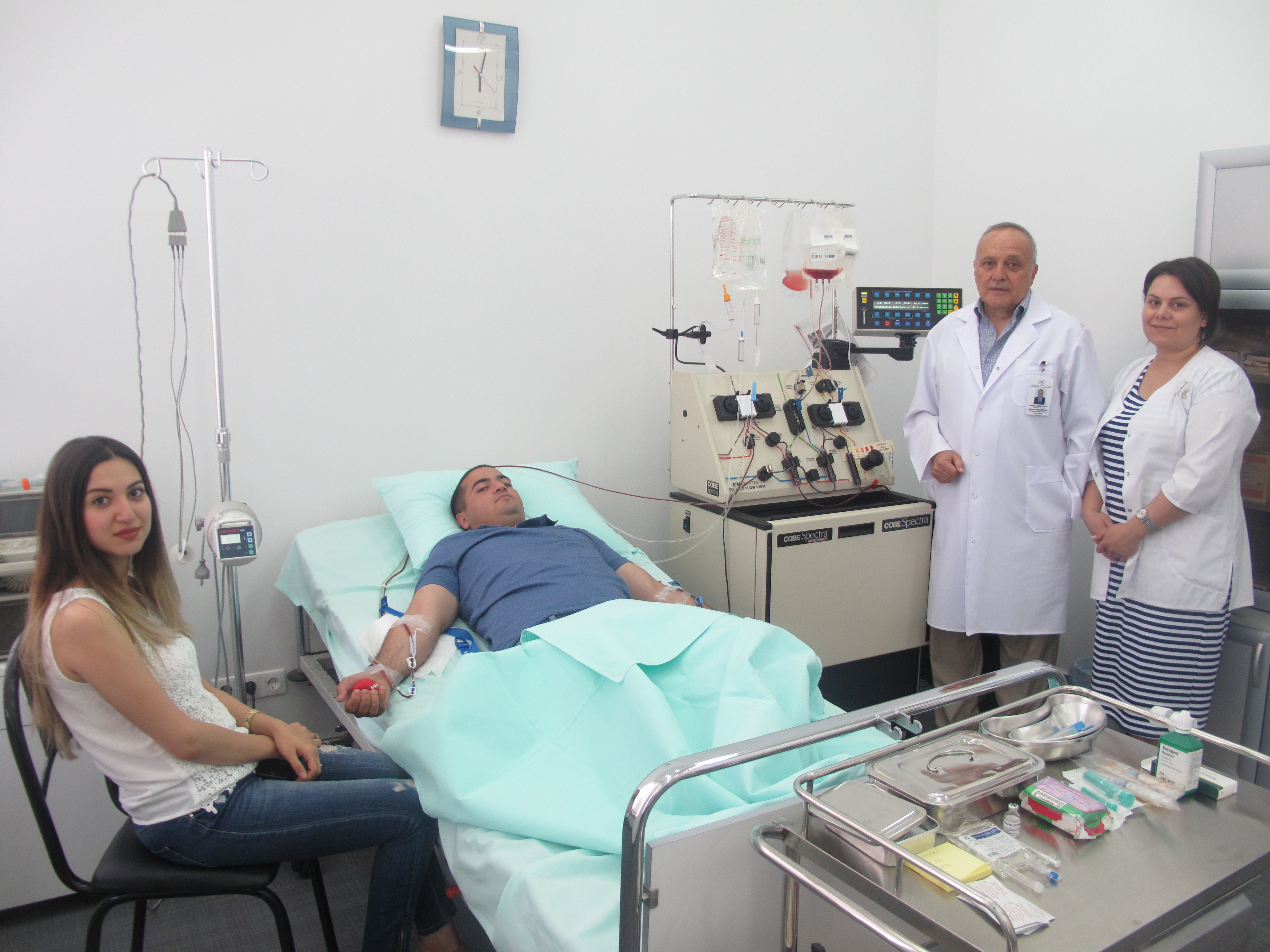 With Dr. Nazaretyan and nurse Knarik.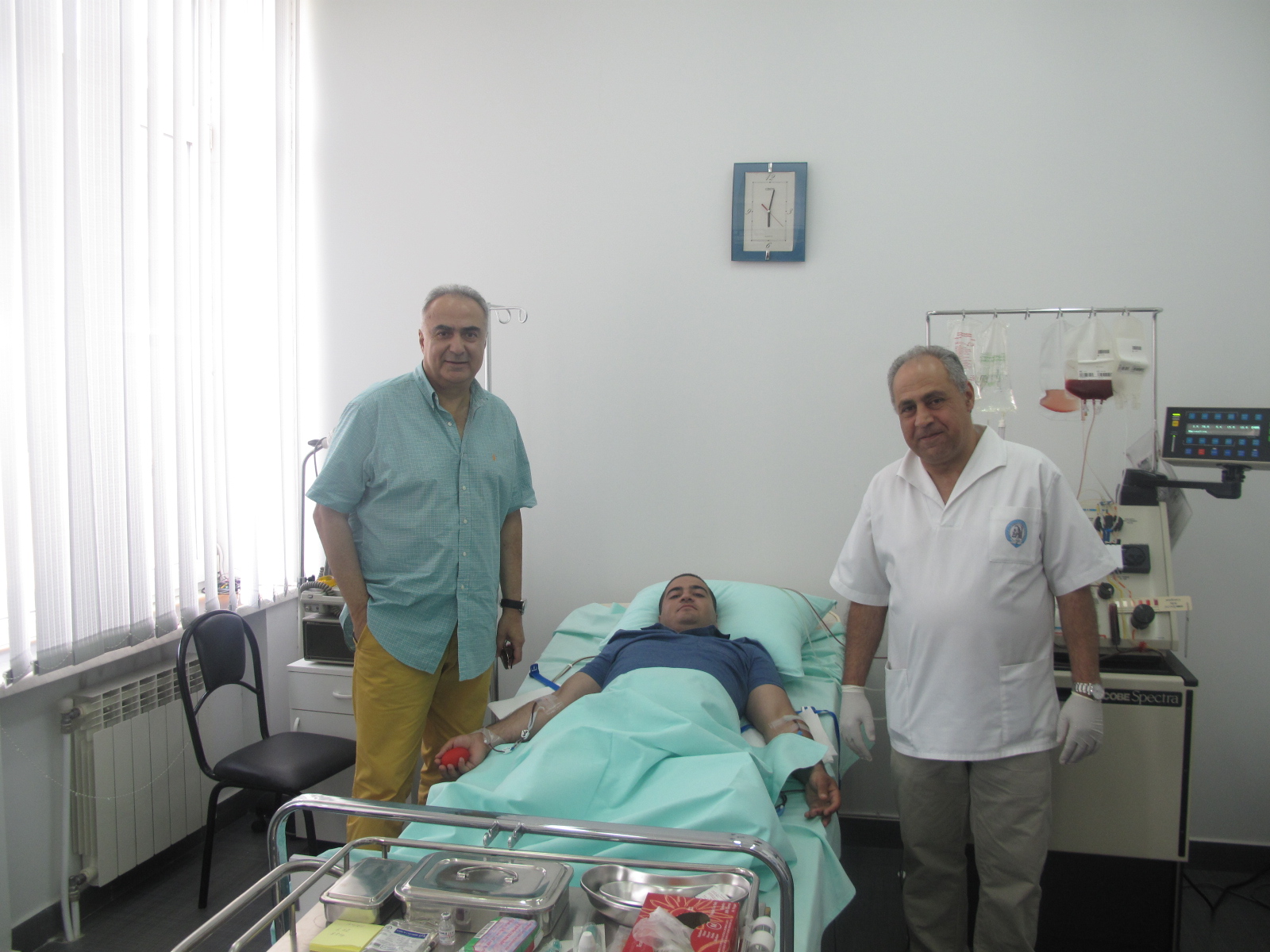 Harvesting with Dr. Mshetsyan and Dr. Avagyan.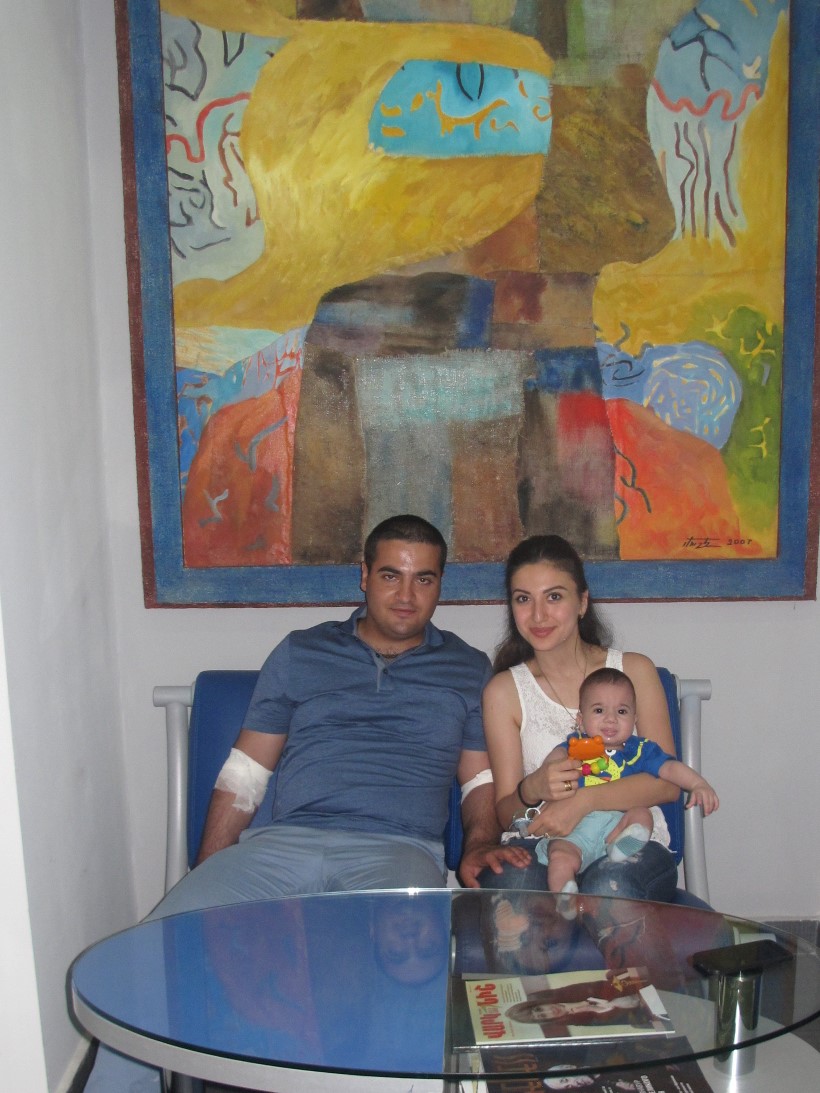 Harvesting over.
Cells on their way to patient.