Los Angeles, April 27, 2016 — Today the Armenian Bone Marrow Donor Registry (ABMDR) announced that two Artsakh Defense Army officers who were killed during the Azeri attack on Artsakh in early April were bone marrow donors registered with ABMDR. The organization identified the officers as Hovsep Kirakosyan, who was 28 years old, and Ashot Shahbazyan, who was 23.
Officers Kirakosyan and Shahbazyan joined the ranks of ABMDR as potential bone marrow donors in 2006 and 2010, respectively, during large-scale donor recruitments held at Yerevan's Vazgen Sargsyan Military Institute.
"Every single Armenian life lost during the vicious Azeri attack in early April is one loss too many," said Dr. Frieda Jordan, president of ABMDR. "Today, as we have just confirmed that officers Hovsep Kirakosyan and Ashot Shahbazyan were bone marrow donors registered with ABMDR, our grief is even deeper, and our admiration for their selflessness even greater. That's because these freedom fighters not only died as heroes while defending our homeland, but were already helping save lives in peacetime, by having joined the worldwide army of ABMDR donors. As we extend our heartfelt condolences to the families of all those who stood up to Azeri aggression, we are honored beyond words that officers Kirakosyan and Shahbazyan were also champions of our life-saving mission."
Every year, the Vazgen Sargsyan Military Institute, like scores of national institutions, universities, community centers, and NGOs throughout Armenia and Artsakh, hosts donor-recruitment drives for ABMDR. Commenting on the support of the Vazgen Sargsyan Military Institute, ABMDR executive director Dr. Sevak Avagyan said, "I would like to extend the gratitude of the entire ABMDR family to the leadership of the Vazgen Sargsyan Military Institute for wholeheartedly supporting our mission year after year, by hosting vitally important donor-recruitment drives."
Dr. Jordan added that Armenian soldiers, police officers, and first respondents, in Armenia and Artsakh alike, constitute a large percentage of ABMDR's more than 28,000 registered donors, and many of them have donated their stem cells to patients throughout the world.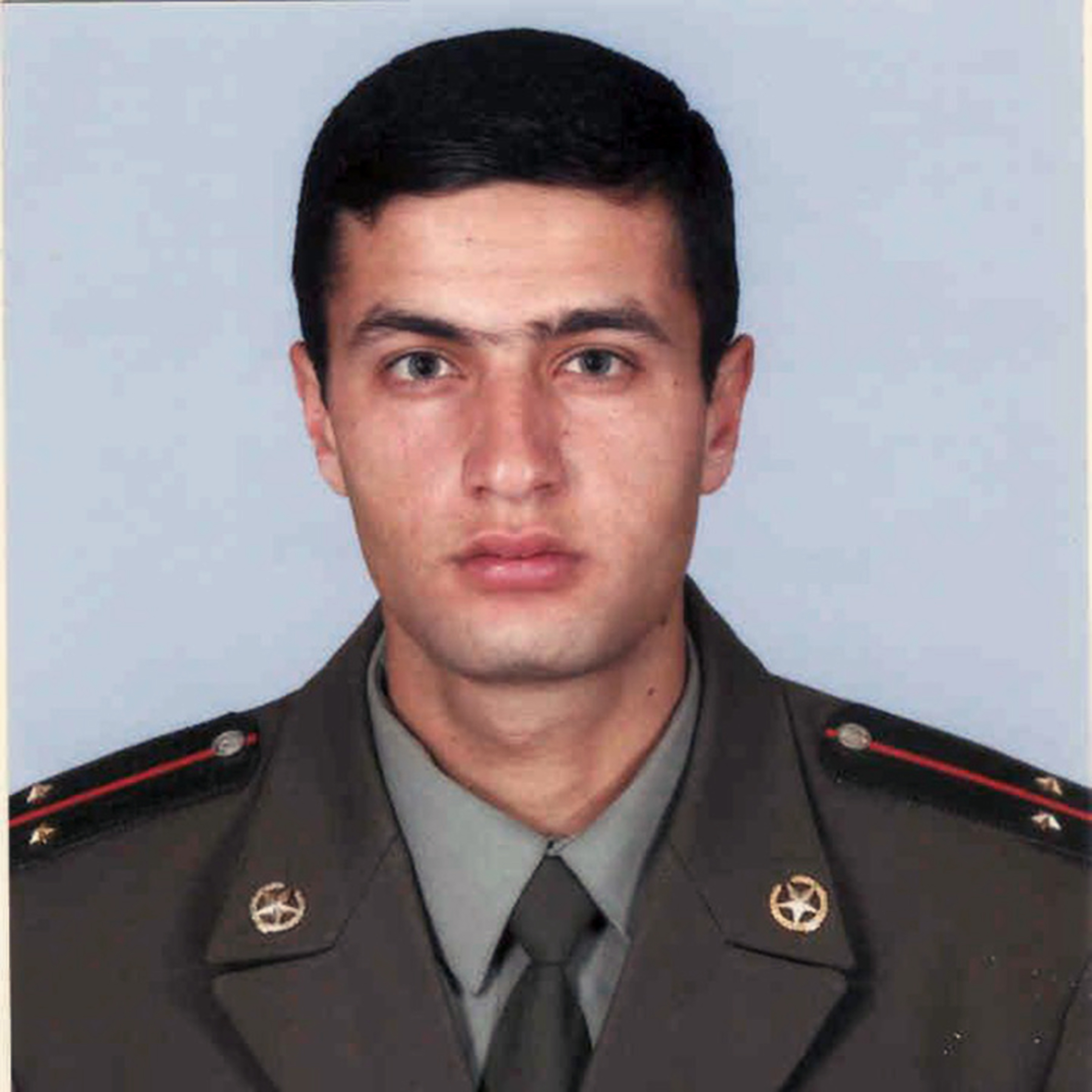 Officer Hovsep Kirakosyan.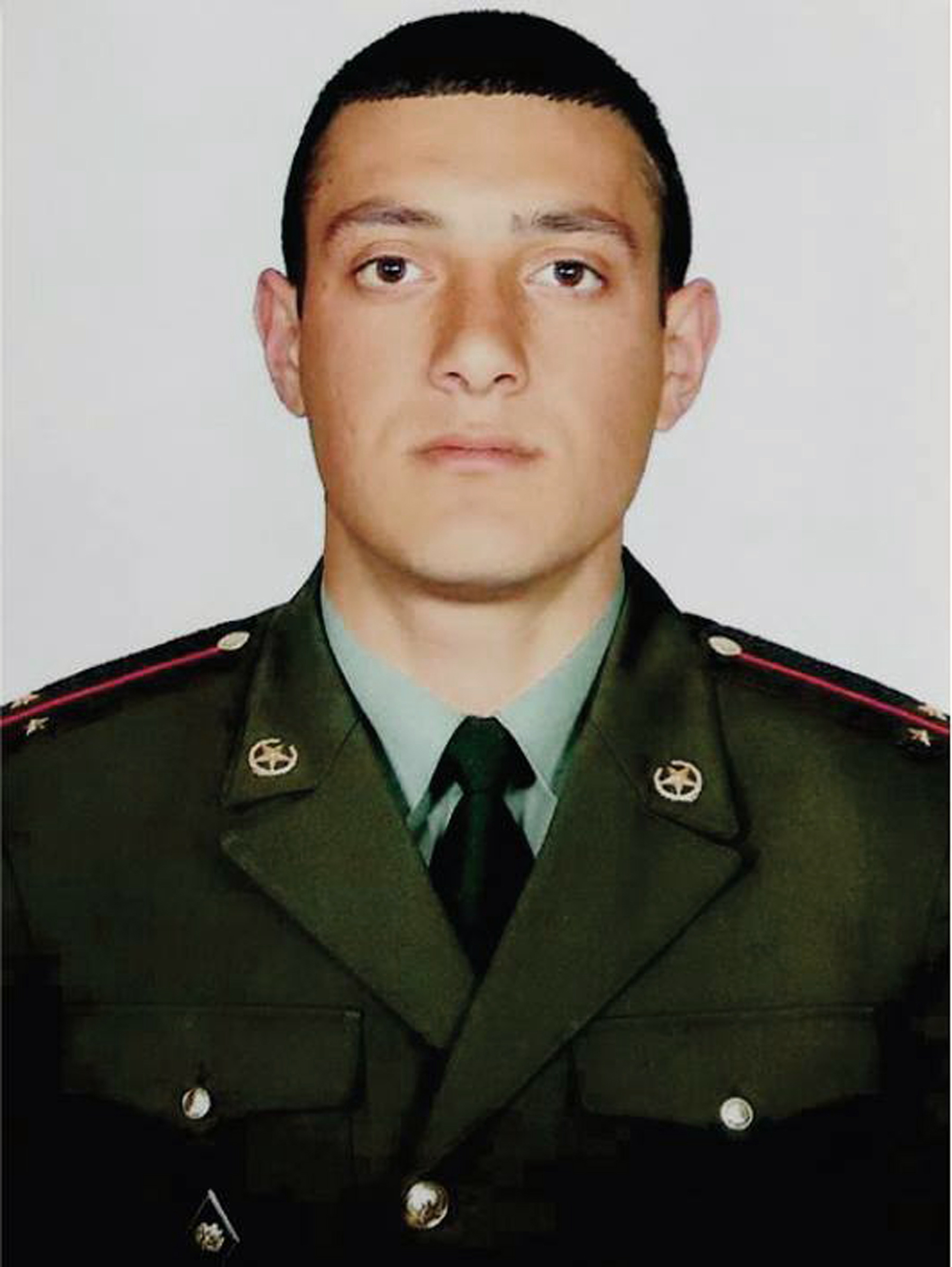 Officer Ashot Shahbazyan.
About the Armenian Bone Marrow Donor Registry: Established in 1999, ABMDR, a nonprofit organization, helps Armenians and non-Armenians worldwide survive life-threatening blood-related illnesses by recruiting and matching donors to those requiring bone marrow stem cell transplants. To date, the registry has recruited over 28,000 donors in 28 countries across four continents, identified over 3,500 patients, and facilitated 26 bone marrow transplants. For more information, call (323) 663-3609 or visit abmdr.am.